Crime doesn't stop, even for coronavirus
by
Chanse Watson
Managing Editor
|
April 7, 2020 12:12 PM
Shoshone County continues to stave off COVID-19 (officially, anyway) as it has yet to report a single confirmed case.
As of Monday, the Panhandle Health District puts the number of COVID-19 cases in the Panhandle at 44 — 42 of them coming from Kootenai County and two from Bonner County.
Even with zero confirmed cases, local medical and emergency personnel have been busy preparing for the worst.
Dr. David Lawhorn with Shoshone Medical Center reports that strategic planning continues daily at the hospital as they wait for that first test to come back positive.
Many residents have inquired about how many people from Shoshone County have been tested for COVID-19 since the pandemic began. Unfortunately, this question cannot be answered accurately.
SMC can track the number of tests they have administered in their facility, but have no way of knowing how many individuals went to Kootenai Health in Coeur d'Alene — the Panhandle's COVID-19 hub — or beyond to be tested. PHD also states that while they do track diagnosed cases by county, they do not track the number of tested patients by county.
While SMC's main building in Kellogg and SMC's Family Clinic in Smelterville remain open, both continue to operate under strict visitor restrictions and health status screenings. To support the stay-home order and minimize travel, some in-person appointments may be postponed.
SMC is able to offer telehealth services to clinic and social work patients as an alternative to in-person appointments.
Dr. Lawhorn stresses that during this critical waiting period, it is now more important than ever to follow proper social distancing recommendations and wear proper PPE when going out into public, such as masks and gloves.
• • •
In addition to health care providers like SMC, another essential service that is taking extra steps to protect themselves and the community is the Shoshone County Sheriff's Office.
Even though the Sheriff's Office (along with other Shoshone County departments) has mostly shut its doors to the public, calls for service remain steady and require emergency personnel to respond. In a pandemic stricken world though, responding to an incident isn't as simple as it was even a month ago.
"We are much more cautious with calls that involve face-to-face interaction," Sheriff Mike Gunderson said. "During our calls, we ask questions when we make contact with someone — have you traveled in the last 30 days? Have you traveled out of the county? Do you have a fever, cough or respiratory illness?"
These questions referenced by Gunderson have been nicknamed the "COVID questions" at the Sheriff's Office and they have been incorporated into every department's responsibilities, appropriately.
Patrol deputies have been issued directives to maintain proper distance with individuals or simply handle investigative work over the phone, if possible. Along with their uniform, body armor and other equipment, deputies also now have access to PPE (gloves and masks) if the need arises.
"We're also asking them to disinfect their gear and wash their uniforms every night," Sheriff Gunderson added.
In an effort to prepare first responders (law enforcement, fire or medical) before responding to a call, communication officers in the dispatch center have added the COVID questions into their responses with callers. If anyone is exhibiting symptoms, crews will then know to take the necessary precautions before arriving.
While it seems that emergency room visits have tapered down a bit due to the stay-home order, Gunderson states that things haven't gotten any slower for them.
"For our profession, it's been steady," he said
On April 3, the SCSO made a post on Facebook stating that in the last couple weeks, there has been an increase in calls associated with property crimes.
"During these times, we are encouraging our community to be mindful and take the following steps to assist us in addressing these calls:

If you see any suspicious activity, contact your local law enforcement agency.
Take extra precautions to ensure your property is secure i.e. lock your doors, ensure your surveillance cameras are working properly.
If you have surveillance and experience a theft or property crime, please provide law enforcement with a copy of your footage to assist them.
Watch out for each other, and your neighbors.

We are doing our best to ensure our community is protected in these uncertain times. We thank you for your assistance, and also encourage you to take all precautions to stay healthy."
Gunderson added that there has also been a spike in crime at home too.
"People being isolated in their homes for long periods of time isn't always the ideal situation, so we're starting to see more domestic crimes as well," he said.
While not as big of a concern health-wise compared to say a nursing home, filled only with older/"high-risk" people, the Shoshone County Jail by nature (and design) makes it difficult for its occupants of various ages to properly social distance.
When it comes to COVID-19 and the jail, the inmates (especially ones that have been there for an extended period of time) are actually fairly safe — as they have been isolated from the world. The worry is that if someone with COVID-19 is arrested, that one person could infect the entire population.

To keep this from happening, detention deputies run new inmates through the COVID questions and take their temperature.
"If they have a temperature, they're isolated until we can contact medical personnel and give them a mask," Gunderson said.
If their fever goes away for 48 consecutive hours, they can be released into the general population.
As for the staff, it's difficult for the various departments to completely cut themselves off from each other due in large part to the design of the Public Safety Building in Wallace.
For example, the booking area of the Sheriff's Office (where suspects are brought in to be processed) is also apart of the dispatch center/jail control room. Where there's rooms with multiple functions, there are inevitably going to be multiple people in those rooms performing those functions.
So far, there have been no issues as SCSO staff continue to stress good hygiene and wash everything down as best as they can.
"Everybody is just a little more cautious," Gunderson said.
Since the call was made almost two weeks ago, SCSO has been asked about enforcement of Gov. Brad Little's stay-home order. Gunderson explains that his office will take an educational approach with the community until someone abuses the privilege.
"Every entity will have its own policies and procedures," he said. "For us, we're trying to educate. We're hoping the citizens of Shoshone County are willing to work with the governor's order and the county commissioner's declaration and try to stay home unless it's for essential business."
He added, "It's not the Sheriff's Office or my intention to go out and issue a lot of citations or arrest anybody for being out and about. We'll talk to people and if we get several complaints, we might have to step up our methods."
If there is any silver lining in all of this, Gunderson believes that the pandemic has brought officials and the community closer. County and city officials now keep in daily contact and have worked together to develop/update many procedures when it comes to dealing with this crisis. As for the community, examples of people working together can be found in every Silver Valley town, as we also keep our distance.
"Hopefully everyone will mind the order and take care of each other," Gunderson said. "That's what our community is known for, it's one of the greatest things about us."
As of Monday, the only front office services offered by SCSO are CDL services, registration, sexual registration and concealed weapons permits — all by appointment only.
For more information, contact SCSO at 208-556-1114, ext. 1.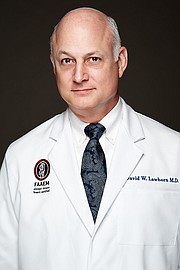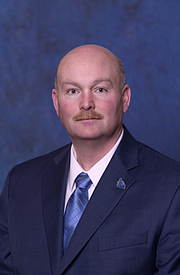 ---