Patricia Ann Blakney, 78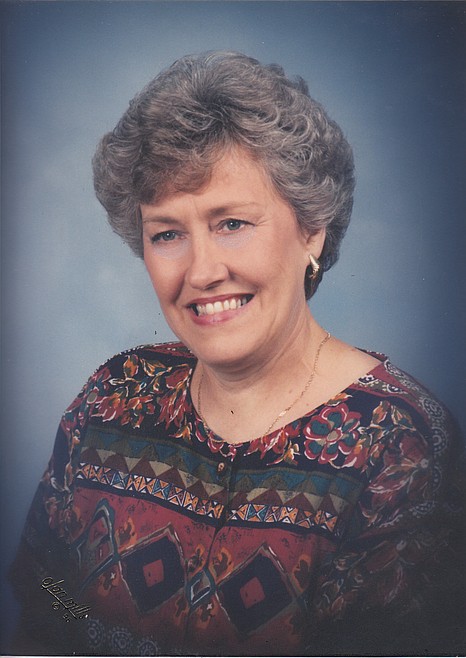 Patricia Ann Blakney (Pat), 78, of Dalton Gardens passed away peacefully on April 8, 2020. She was born on August 14, 1941 in Plentywood, Montana to Arthur and Clara Listoe (Gunderson). She was the second of four children.
Pat grew up in Silver King, Idaho and graduated from Kellogg High School in 1959. She married the love of her life, Norman Blakney, on May 28, 1960 in Kellogg, Idaho. Shortly after they were married, Norm enlisted in the United States Airforce and served in Texas, California and Alaska. Pat and Norm were blessed with three children and raised them in Dalton Gardens, Idaho.
Pat loved her family deeply and was known for her compassion and kindness. She enjoyed gardening, soaking up the sun, playing cards, including her Ladies Pinochle group, and camping at Priest Lake and the Coeur d' Alene River. Pat retired after 20 years as a cook at Lakes Middle School and Lake City High School. Her family also knew her as a great cook and she was known for her banana bread, lefsa, huckleberry cake, sugar cookies and grilled cheese sandwiches. She enjoyed making special meals for birthdays, holidays and everyday occasions.
Pat was a vibrant woman, who was loved by everyone who knew her, and she cherished time with her family. One of the greatest joys in her life were her two grandchildren. She loved listening to music, attending family sporting events, cheering on the Zags, drinking coffee on the patio, and laughing with her family and friends. She had a big heart for her pets, especially her chocolate lab Jake. After retirement, Pat and Norm spent several years wintering in Arizona.
Pat was a loving wife, mother, grandmother, sister, aunt, and friend who loved her family deeply. She leaves behind her husband Norm, her children; Brenda Haener (Joe) of Moscow, Debbie Kerr (Allyn) of Coeur d'Alene, and Doug Blakney (Kris) of Boise, her grandchildren; Justin Kerr (Laurel) of Coeur d' Alene, and Jenny Kerr-Beitz (Andy) of Pullman, her siblings; Dick Listoe (Kim) of Post Falls, and Marilynn VanHoose (Paul) of Kingston, and numerous cousins, nieces, nephews, and friends. She is preceded in death by her parents and her sister, Ardelle Vanderbusse. Pat was a beautiful woman, inside and out, and will be tremendously missed by all.
A private family memorial will be held on April 17th. A celebration of life will be held once life returns to normal.
Memorial donations can be made in Pat's name to the Lake City Community Food Bank, 6000 N. Ramsey Road, Coeur d' Alene, Idaho 83815. Yates Funeral Home has been entrusted with the care of final arrangements. Please visit Patricia's online memorial at www.yatesfuneralhomes.com and sign her guest book.
---