Thompson Pass open, Moon Pass still snowy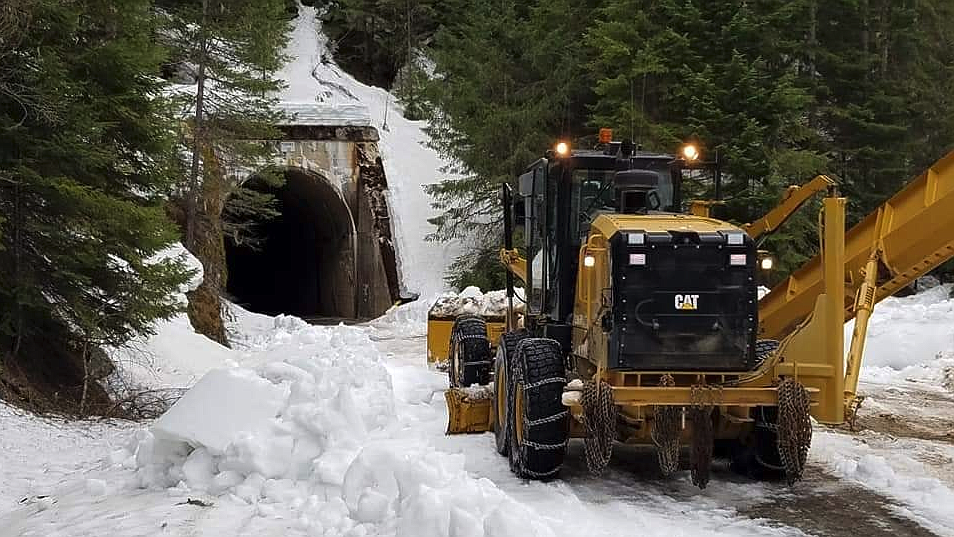 |
April 28, 2020 12:18 PM
Road crews from the Avery side of Moon Pass slowly worked their way north toward Wallace last week.
Shoshone County Sheriff Mike Gunderson reports that Thompson Pass, a popular northern route between Idaho's Shoshone County and Montana's Sanders County, is now open and being maintained.
Motorists are encouraged to use caution while driving this pass, as there still is a substantial amount of snow in the higher elevations. Higher daytime temperatures are causing melting snow to runoff on Thompson Pass, but then turn to ice as temperatures fall below freezing at night.
As for Moon Pass, which connects the Silver Valley to the St. Joe River region of the county, it is still closed as road crews from both the north and south ends work to clear the roadway of heavy snow.
Sheriff Gunderson estimates that Moon Pass could be ready for travel by mid-May. When that happens, motorists are to use caution when traveling as the road will be very muddy and there will most likely be heavy equipment working on the road for the first week or so.
For more information, the Shoshone County Public Works department can be reached at 208-753-5475.
---