Fire danger elevated to 'High'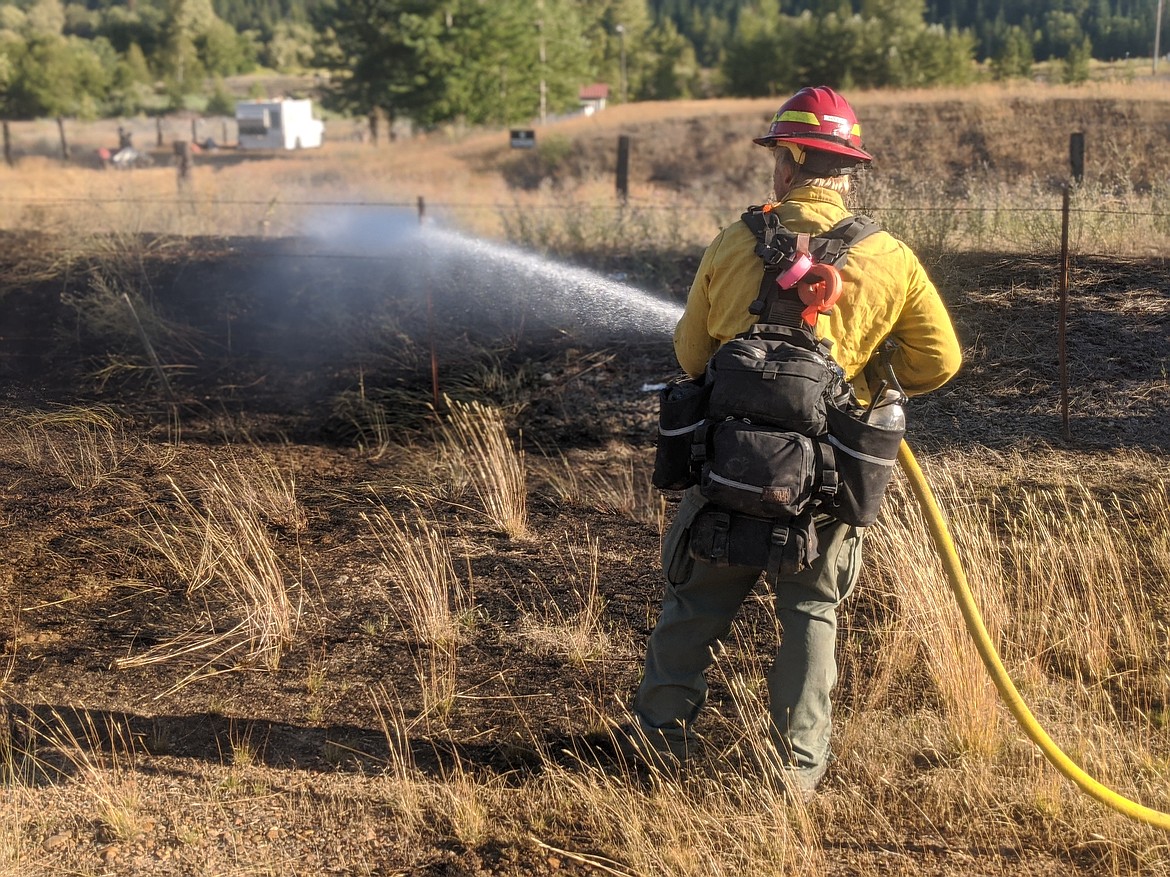 Idaho Department of Lands wildland firefighter Quincy Hojem hoses down an area on the side on Interstate 90 Monday afternoon. Firecrews from Shoshone County Fire District No. 2 and IDL responded to the blaze and kept it to roughly an acre in size.
Photo by CHANSE WATSON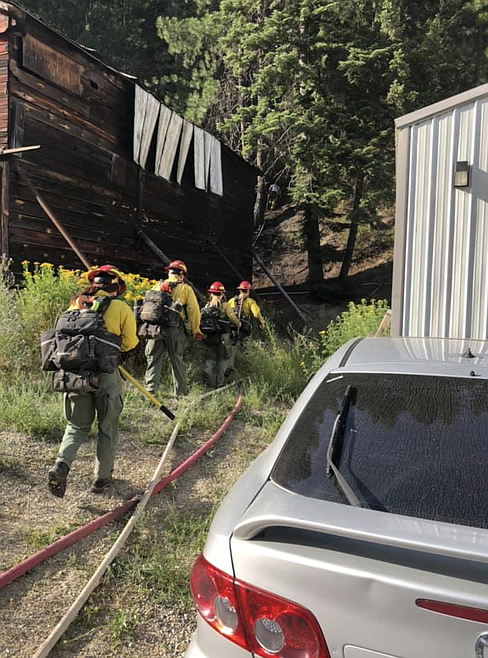 Idaho Department of Lands wildland firefighters march up a hillside to knock down a brush fire up Ninemile on Sunday.
Photo by SHOSHONE COUNTY FIRE DISTRICT NO. 1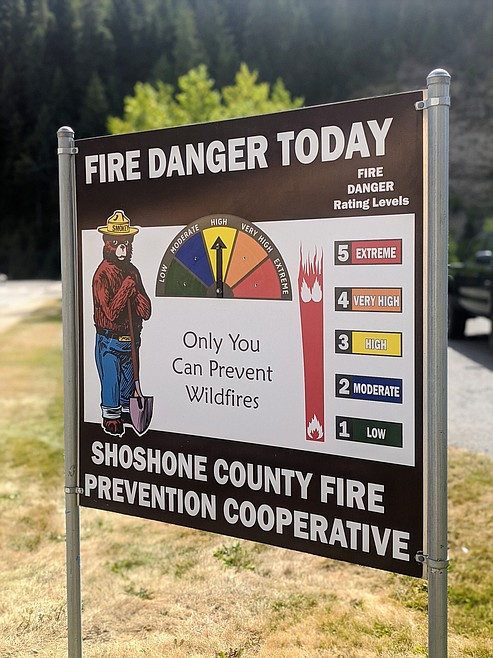 "Only you can prevent wildfires!" — Smokey Bear
Photo by CHANSE WATSON
Previous
Next
by
CHANSE WATSON
Managing Editor
|
August 4, 2020 12:00 PM
Crews battle multiple brush fires
With warmer weather comes drier conditions. Of course, drier conditions also mean the higher chance of a wildfire occurring.
The Shoshone County Fire Chief's Association (SCFCA), which includes members from all local fire departments and wildland fire agencies, recently announced that the local area's fire danger rating has been moved to "High."
While burn permits for yard debris and burn barrels are still offered, the chiefs ask residents and visitors alike to closely monitor all fires and have water at the site.
Over the last three days, fire crews from across the Silver Valley have had to respond to multiple small fires cropping up on both public and private lands.
Firefighters from Shoshone County Fire District No. 1 and the Idaho Department of Lands were the first to get the ball rolling on Sunday when they knocked down a small brushfire on a property up Ninemile. Contained to less than an acre, the fire is believed to have been caused by an unattended debris burn.
Less than a day later, it was Shoshone County Fire District No. 2's turn to work with IDL Monday morning when crews responded to a brush fire on Valley View Drive in Kingston. This fire was also contained to less than an acre and appears to have been caused by an unattended debris burn.
To wrap up the day, SCFD No. 2 and IDL teamed up once more to tackle a brush fire that cropped up on the south side of Interstate 90 between Pinehurst and Smelterville. Estimated at roughly an acre in size, the fire was quickly extinguished before it could spread to any nearby fuels or structures. While the cause was still under investigation at press time, unconfirmed reports suggest that wheels that came loose on a boat trailer were responsible.
Any current burn permits that are no longer offered will be allowed to expire, based on the expiration date they obtained.
The move to "High" fire danger does not impact or prohibit responsible recreational campfires.
"Please remember you should never leave an active fire unattended," the SCFCA explained. "When you are done with the fire, please make sure the campfire is dead out by drowning and stirring it until it is cool to the touch."
"Unfortunately, our recreational area has a huge problem with people leaving garbage in their campsites and along roadways," they added. "Please take the time, before you leave, to dispose of all the garbage found in your recreational site."
The Shoshone chiefs would like to thank you everyone for doing their part to prevent fires thus far this season. As conditions continue to dry out, they ask to give firefighters a hand by being careful with all fire, checking your smoke alarms, fire extinguishers and being responsible while you enjoy the outdoors.
For additional information or questions about this change, please contact your local fire district at: Shoshone County Fire District No. 1, 208-752-1101; Shoshone County Fire District No. 2, 208-784-1188; U.S. Forest Service, 208-783-2100; and Idaho Department of Lands, 208-682-46110.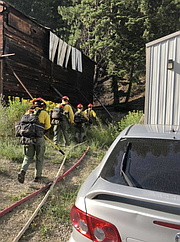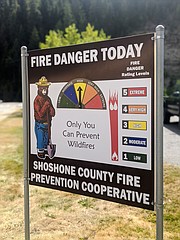 ---