Last week to apply for PPP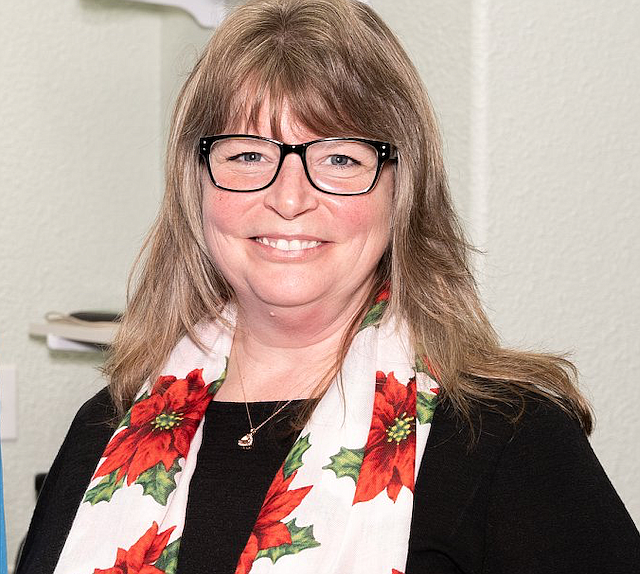 Colleen Rosson is executive director of the Silver Valley Economic Development Corporation.
Courtesy photo
by
JOSH MCDONALD
Staff Reporter
|
August 4, 2020 4:14 PM
This weekend is the cutoff for one of the CARES Act's most valuable features and one that Silver Valley business owners may want to take advantage of before it's gone.
The Paycheck Protection Program (PPP) initially deadlined at the end of June, but was extended to Aug. 8.
The extension kept an open source of funding for struggling small businesses to stay afloat while Congress developed a more targeted funding program for small businesses.
If anyone is unfamiliar with the process surrounding the PPP, it really is fairly simple for businesses.
The program is overseen by the U.S. Small Business Association (SBA), and allows small businesses to apply for low-interest private loans to pay for their payroll and other business-related costs.
The allowed amount of a PPP loan is equal to 2.5-times the applicant's average monthly payroll costs.
The money received may be used to cover payroll costs, rent, interest and utilities for the business.
As a loan the money received must be paid back, but if managed responsibly the loan can be turned into a grant if specific criteria are met proving it was used primarily for payroll.
The PPP isn't the only lifeline being extended to locals via the SBA, it's also offering the Economic Injury Disaster Loan (EIDL), a more use-flexible 3.75% interest loan paid back over a 30-year period.
Silver Valley Economic Development Corporation Executive Director Colleen Rosson is hoping to see local businesses that may be struggling use this final week of open application to potentially help their businesses navigate these tough times.
"Depending on the need of the business, exploring these SBA funding is a great idea," Rosson said. "Even if they do not convert the PPP loan, it is only 1% over five years. The EIDL is 3.75% over 30 years and is guaranteed by the SBA. They are great rates that will help during this time. Any business is eligible, including nonprofits. If they are looking at their business plans, balance sheets and budgets right now and concerned about how they will make it through the next six months or more, they should consider loans for immediate needs related to lower revenues due to the economic impact of COVID."
Local businesses, including sole proprietors, will need to talk with their bank to see if they have funds available (if their bank is not open for the PPP, they can go to www.sba.gov/paycheckprotection/find to find eligible Paycheck Protection Program lenders).
Rosson has also made herself available to help any businesses in the Silver Valley that may need some assistance in seeking these loans.
"I can assist anyone who is interested in applying," Rosson said. "If you have questions, I will either have or find the answers for you and help get you in the right direction quickly. I can also be available to help through the process if they run into complications."
The Coronavirus Aid, Relief, and Economic Security Act, also known as the CARES Act, is a $2.2 trillion economic stimulus bill passed by the U.S. Congress and signed into law by President Donald Trump in March 2020 due to the economic fallout of the COVID-19 pandemic in the U.S.
The deadline for applications is Aug. 8. For more information, contact Rosson at 208-752-5511.
---