Silver Valley Sports: Fall All-League Wrap Up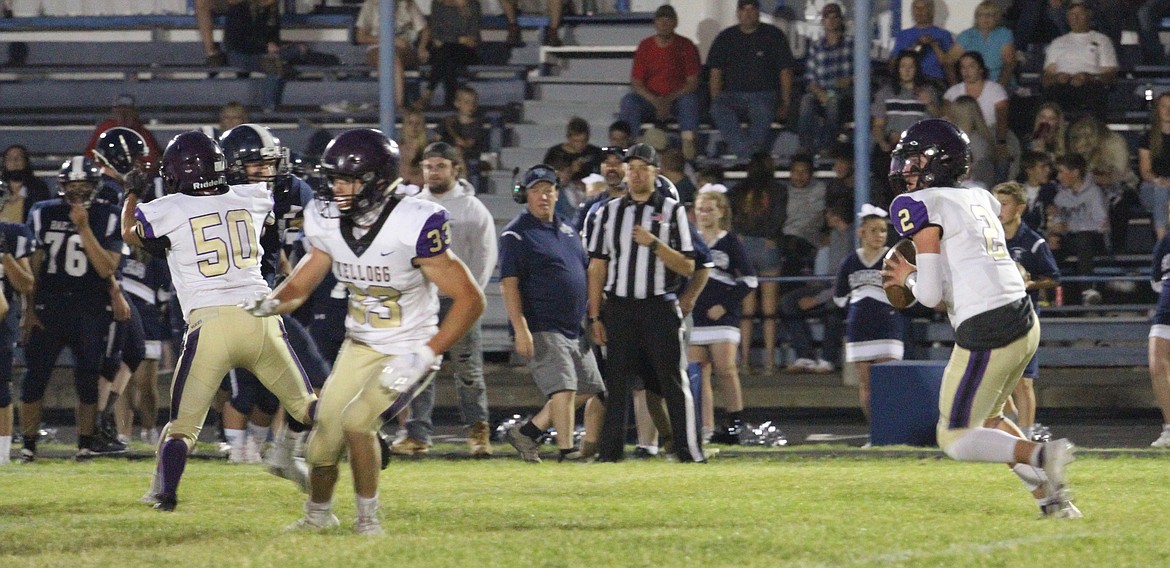 Kellogg quarterback Riply Luna was named 2020 Intermountain League Offensive Player of the Year for his work during the fall football season.
Photo by JOSH McDONALD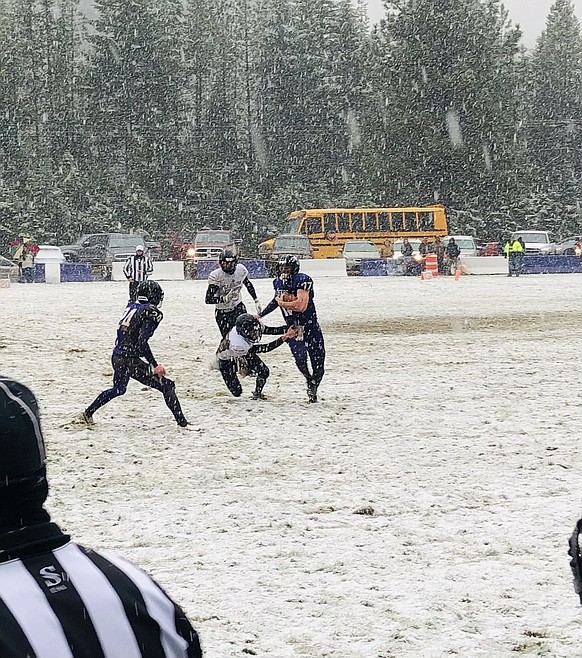 Mullan-St. Regis running back Adam Ball was named co-MVP of the Northstar League along with teammate Luke Trogden.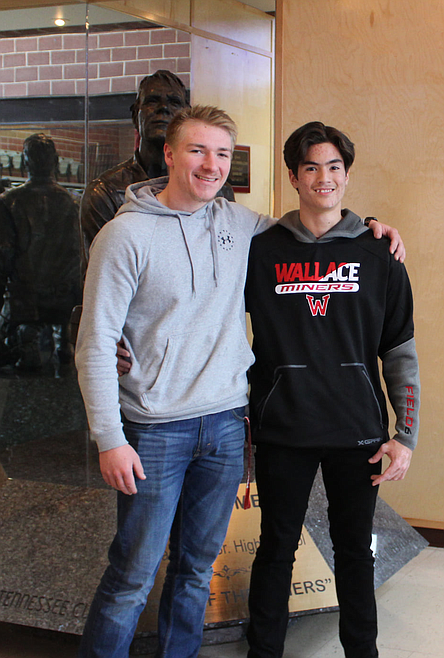 Wallace seniors Kody Richardson and Alex Field were named to the Scenic Idaho Conference all-league team for their efforts during the 2020 football season.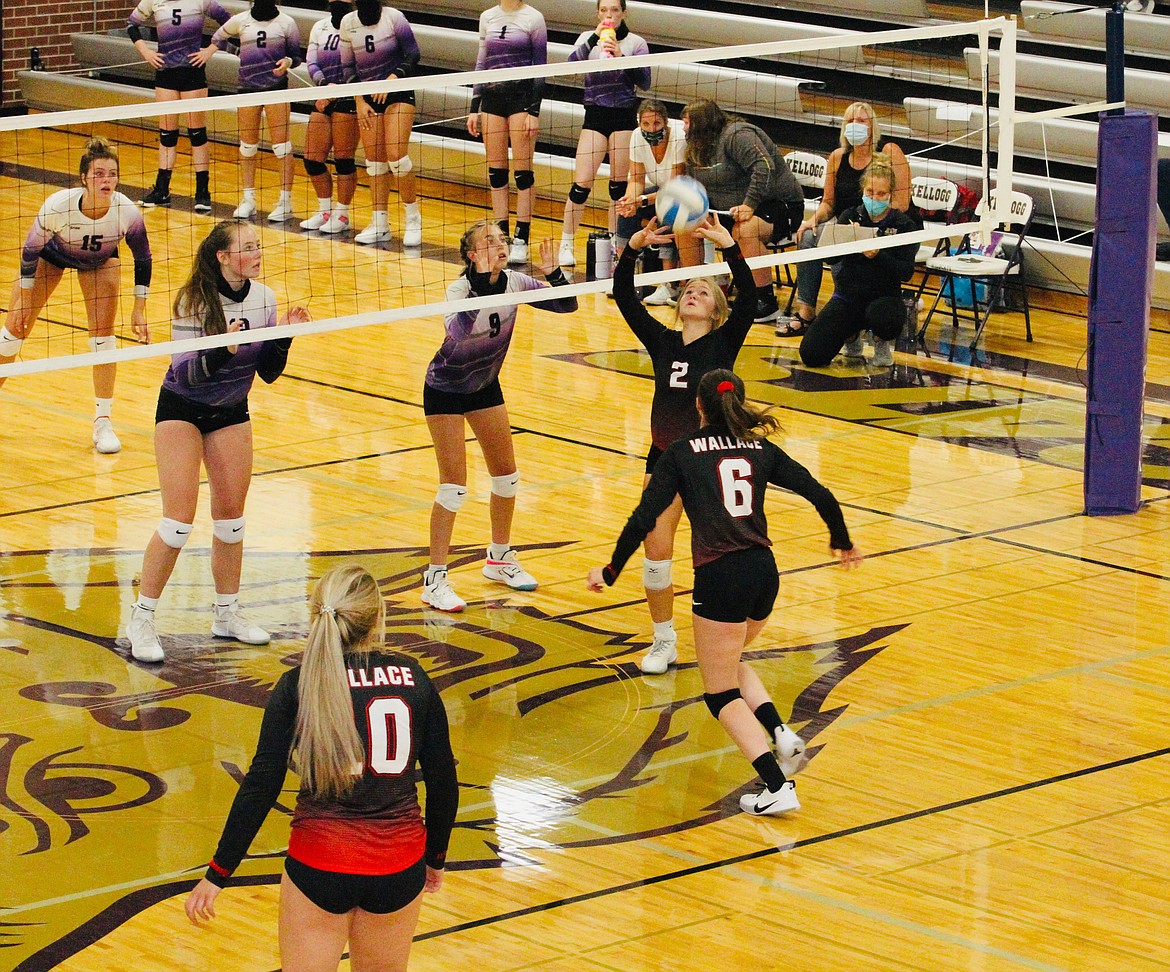 Wallace's Riley Valley (setting the ball) was named Scenic Idaho Conference MVP for her work during the 2020 volleyball season. Kellogg's Maddie Cheney and sister Hailey Cheney were Intermountain League all-league selections with Hailey being named co-MVP of the league.
Previous
Next
|
December 1, 2020 3:45 PM
Silver Valley athletes were among some of the most decorated in the region during the fall sports season, including several all league selections and league MVPs guiding their teams on deep runs through state competition.
Perhaps no team was as electrifying this past season as the Mullan-St. Regis football team, who went on a terrific run through their league and made it all the way to the state semifinals before losing to eventual champions Dietrich.
Mullan was led by their five North Star League selections, Riley Trogden (senior), Caleb Ball (sophomore), Blake Layton (sophomore), Luke Trogden (junior NSL co-MVP) and Adam Ball (junior NSL co-MVP).
The Tigers found new and exciting ways to score every game, in fact according to head coach Stetson Spooner, every four plays resulted in a touchdown if his all-league players were involved.
The MVP duo of Trogden and Ball was near unstoppable at times and put up numbers that were simply unreal considering that they usually only played in the first halves of their games.
Kellogg's volleyball team battled through the rugged Intermountain League en route to their second straight undefeated league championship and district championship before a couple of missteps prevented them from bringing home their first volleyball trophy in the program's sixth appearance at the state tournament.
Piper Ranio (senior), Grace Nearing (junior) and Maddie Cheney (freshman) were named to the Intermountain All-League team, as well as Hailey Cheney (junior) who was voted as co-MVP along with Timberlake's Brooke Jessen.
The elder Cheney almost operates as a living cheat code that the Wildcats can use to finish a match, stop a run, or break the spirit of their opponent — which was on full display throughout their successful season.
Wallace's volleyball team had their own return to glory this season. The formation of the new Scenic Idaho League created an opportunity for the Lady Miners to get back to the state tournament after years of being kept out.
Chloe Cielke (senior), Jaden House (junior) and Elli Welch (junior) all earned SIC All-League nominations and were all vital to the success of the Miners, but Riley Valley (junior) was in a league of her own when it came to putting the ball exactly where it needed to be either to score or to set up one of her teammates — which is why Valley was named SIC MVP and grabbed an All-State nomination.
Wallace followed an almost identical path as Kellogg at the state tournament, and while they may have come up short this year, things are looking up for the program with the three returning players.
Kellogg football had a mixed bag of a season, but when league play began it was all business for the new-look Wildcats.
With a new coach and a new offense, Kellogg was never in a position where they couldn't compete and their second-place finish in the IML was enough to get them into a playoff qualifier — albeit against an opponent that was coming in with a little more fire power.
The Wildcats cleaned up in the all-league awards though, with six first team selections and eight second team selections, and one player of the year.
Kolby Luna (sophomore) was a first team wide receiver and defensive back, Riply Luna (sophomore) a first team quarterback and second team defensive back, Carson Hudson (senior) was first team offensive and defensive line, Aaron Lehto (senior) was first team linebacker.
Brody Hoffman (junior) was named second team offensive line, Chane Britton (junior) was second team offensive and defensive line, KJ Walker (junior) was named second team wide receiver and Austin Miller (junior) was named second team tight end and linebacker.
Sophomore quarterback Riply Luna was electric all season for the Wildcats, using his arm and legs to routinely find the endzone for Kellogg, which was why he was named Intermountain League Offensive Player of the Year.
Much of the Wildcats' firepower is returning next season, meaning the number of awards should only go up.
Mullan's volleyball team won the Northstar League Championship for the first time in a long time, but couldn't win the rubber match against Clark Fork to clinch the district championship and a berth in the state tournament.
Talowa Fallingwater and Emily Dykes wrapped up their careers as Tiger volleyballers with North Star League selections and demonstrated their ability to play all over the floor.
Guiding the Tigers to a winning record, a league championship, and two all-league selections should be a solid recruiting tool for Coach Dawn McKinnon to use to get some more girls to turn out for her squad.
Wallace football had a rough year, but it seemed like they got better every week and a big reason for that was their two Scenic Idaho All-League selections, seniors Kody Richardson and Alex Field.
Both players spent time at running back, with Field taking more snaps at quarterback and then both playing defense as linebackers for the Miners.
Wallace had to face off against several quality 8-man teams before finally getting their first season win at Kootenai.
Richardson scored twice in that game, while he and Field did well to prevent the Warriors from coming back.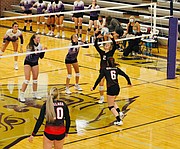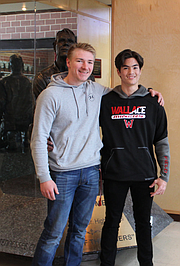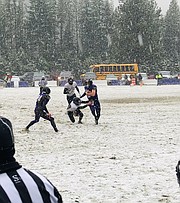 ---