David Richard Edwards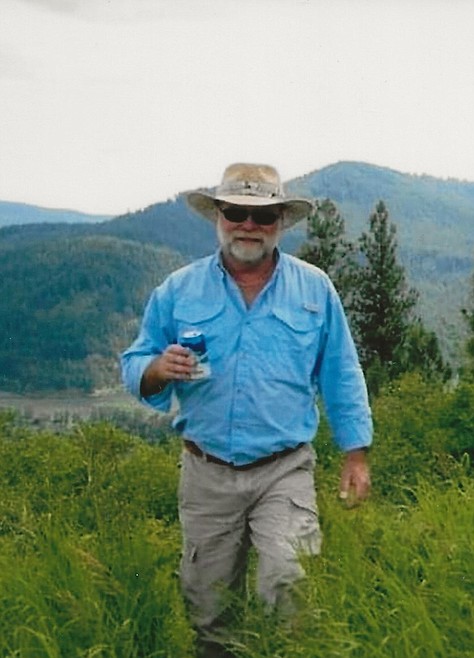 David Richard Edwards
David Richard Edwards passed away in his home in Las Vegas, NV on May 8, 2020 (age59). David was born at Fort Belvoir Virginia on September 26, 1960 to Linda (Carlson) Wombolt and Jack Edwards. After his father completed military service, David spent his childhood in his parent's hometown of Wardner, Idaho where he developed his love for the outdoors - camping, skiing, fishing, shooting, and hiking whenever he could.
At the age of 15, David moved to Las Vegas with his father. There he graduated from Vo Tech High School, then attended UNLV for his Bachelor's Degree. While attending college, he worked at an Italian restaurant as a chef where he met Carol Skelton. They were married in Las Vegas August 2, 1980. After graduation, David began his lifelong career at Clark County where he started as a Computer Programmer and became an IT Administrator. After 30 years of county service, he retired.
He spent retirement working on his consulting business with summers in Northern Idaho, where he could get back to his love of the outdoors. Particularly his love for Lake Coeur d'Alene and all the fishing, boating, and family it provided him. David, or Dave to his friends, was a loyal and fierce friend who touched many lives. He was always willing to help others and will be missed dearly by those he worked with, hunted with, or just sat next to at the local bar.
David is survived by his wife of 40 years Carol (Skelton) Edwards, children Erin Edwards and Shannon (Edwards) Barker, son-in-law Jeffery Barker, and grandchild Annabelle Barker (3). Family was always the most important aspect of life to David and he was loving his most precious role as Gramps.
He is also survived by his mom Linda (Carlson) Wombolt, step-dad Jack Wombolt, brother Brian Edwards (Mary), sister Brenda (Edwards) Benson (Mike), sister Angela (Wombolt) Osborne, Uncle's, Kelly Edwards and Eric "Pony" Carlson (Linda), and Aunt, Ellen Kauppi (Dean) and his many nieces, nephews, and cousins.
He will continue to live on as we share his memories and love with others, especially his grandchildren. It will be a challenge to convey all the love he had for is grandchildren, but they will grow up knowing the care and concern for them from their Gramps.
A funeral Mass was held at St. Elizabeth Ann Seaton Catholic Church in Las Vegas July 9, 2020. His ashes will be taken to Kellogg, Idaho, to be by family and forever in the mountains he loved so dearly. His graveside service at Greenwood Cemetery (Kellogg) will be Tuesday, July 21, 2020 at 11:00AM with a luncheon to follow at St. Rita's Catholic Church Parish Center. Any and all are welcome
---