William "Bill" A. Scott, 81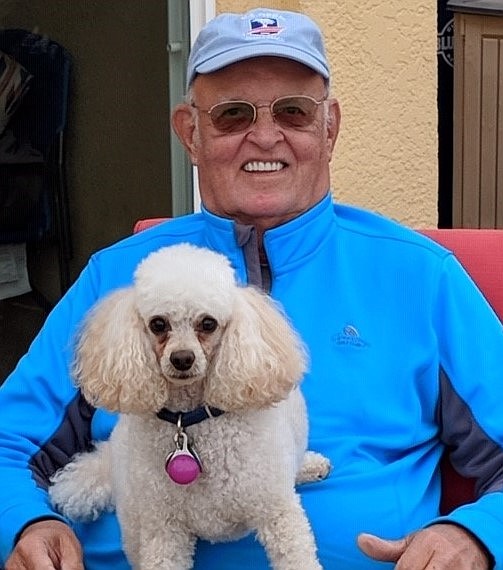 William A. Scott, 81, of Harrison, Idaho passed away on March 29, 2020. Born in Plains, Montana on May 18, 1938 to Elmer and Welma (Cummings) Scott, he was raised by his grandmother, Lola Dell Cummings. He lived in Plains through the first grade and then moved to Polaris, Idaho and attended school in Osburn and Kellogg. He was a member of the 1954-1955 and 1955-1956 State Championship basketball teams. In 1958 he married Sandra L. Chaffee and was blessed with two children, Bruce William and Stacey JoyAnn. He graduated from Eastern Washington State College with a degree in Personnel Management and received a direct commission through the ROTC program as a Second Lieutenant in the Army. He did tours in Ft. Knox, KY; Germany; Ft. Lee, VA; Vietnam; Aberdeen Proving Grounds, MD; Stockton, CA; Jakarta, Indonesia; Ft. Riley, KS; Hawaii; and Ft. Lewis, WA. He retired after 23 years of service as a Lieutenant Colonel and received numerous awards, including the Bronze Star in Vietnam and the Meritorious Service Medal upon retirement. After retiring, he spent eight years in Saudi Arabia training their National Guard and later served Shoshone County, Idaho for eight years as the Disaster Services Coordinator.
Bill is survived by his son, Bruce (Betsy) Scott of Hurricane, Utah; daughter, Stacey (Steve) Woodworth of Mukilteo, Washington; granddaughters, Jessica (Tim) Joyce, Cassandra Woodworth, Camryn Woodworth; grandsons, Ryan and Cody Scott; great grandson, Landon Joyce; great granddaughter, Piper Joyce; his brother, Ray Scott of Coeur d' Alene; sister, Inez Anderson of Lewiston, Idaho; and his constant companion, Poodle Buddy. Bill was preceded in death by his parents; guardian, Lola; and grandson, Kyle.
A graveside service will be held at 11:00 AM (Mountain Time) on Saturday, July 25, 2020 at the Plains Cemetery in Plains, Montana with a reception following at the Plains VFW Hall. In lieu of flowers, a donation to the USO or any of the many benefit programs to Military Veterans would be greatly appreciated.
Yates Funeral Home is entrusted with final arrangements. Please visit Bill's online memorial and sign his guestbook at www.yatesfuneralhomes.com.
---