Silver Mountain hosts NW Cup!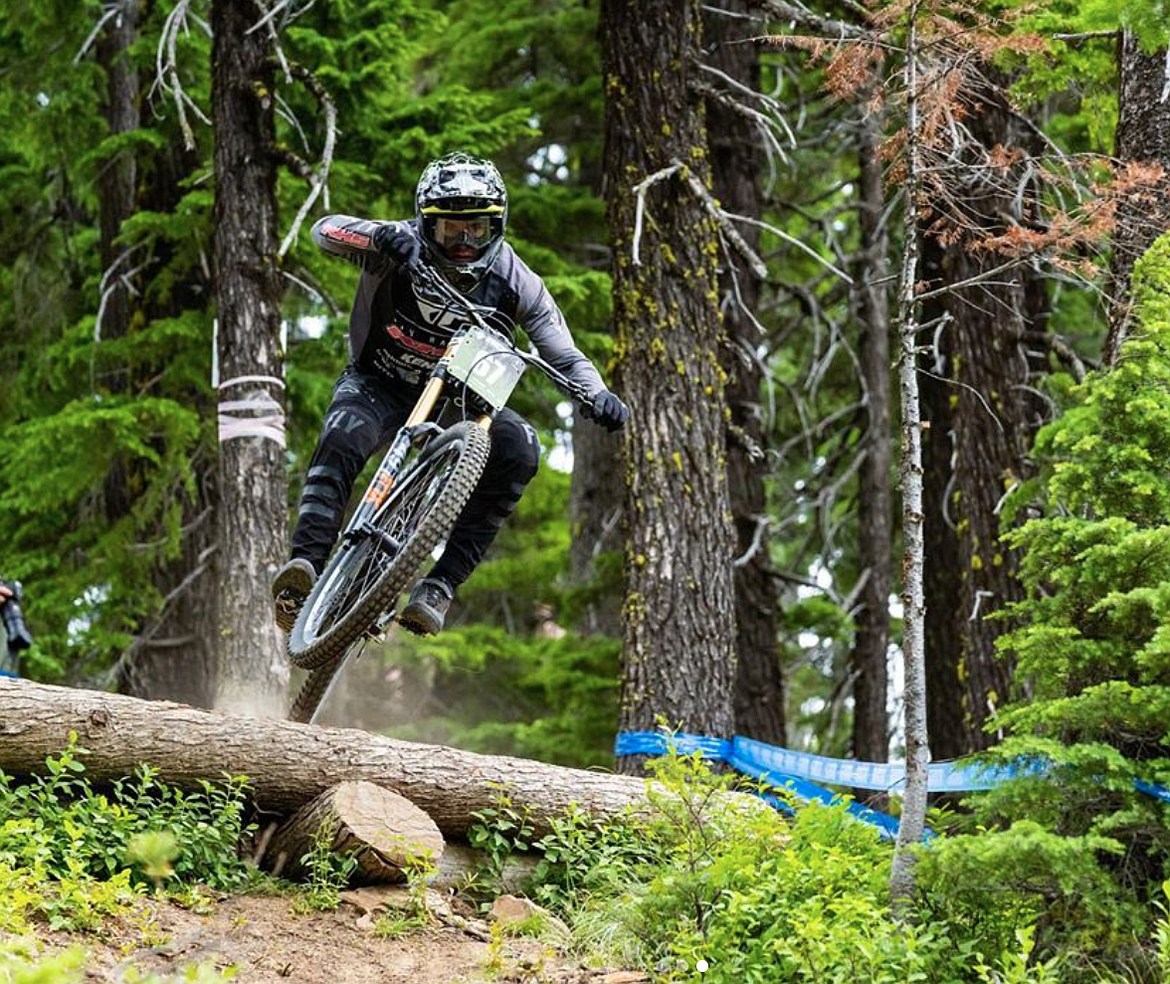 Courtesy photo/ Men's Pro champion Nikolas Nestoroff shows some serious cool under pressure as he jumps his bike during his win in the Second Round of the Northwest Cup at Silver Mountain.
by
JOSH MCDONALD
Staff Reporter
|
July 21, 2020 10:06 AM
KELLOGG — The Northwest Cup, one of the nation's premier downhill mountain bike race series, visited Silver Mountain Bike Park this past weekend.
After a successful opening round at Donnelly's Tamarack Bike Park, the race series moved to its second round on the slopes of Silver Mountain.
With junior and pro divisions for both male and female, hundreds of riders made their way to the Silver Valley to enjoy one of the series' fastest courses.
Scott Tucker and Casey Northern, the Northwest Cup's coordinators, once again did a great job of promoting this event in the face of everything going on in the world while keeping folks excited about racing in the Pacific Northwest.
Hayden's Ella Erickson took home the top prize in the Pro Women's category, while Nikolas Nestoroff of California won the Pro Men's.
Locals Frank Culhno and Forrest Taylor finished 19th and 21st respectively.
Gus Colburn, Silver Mountain's marketing director, was thrilled with how everything went throughout the event, especially with it being one of the few racing events happening in the country.
Silver Mountain Resort has taken several extra steps to ensure the cleanliness of their facilities, both at the base and on top of the mountain, along with everything in-between.
"The races were successful this weekend. We had increased safety measures in place in order to provide bikers with a chance to race in a season where most of their other scheduled races have been canceled," Colburn said. "People were happy to be able to get outside and race. The 18-and-under age group was the largest group, it was cool seeing so many kids trying their hand at racing."
This stop on the Northwest Cup circuit has turned into a crowd favorite among the racers and spectators alike.
"Silver Mountain Resort is very mountain-bike and family friendly, and our trail crew and bike patrol put a ton of work into our mountain to make it great," Colburn said.
---