THOMAS PATRICK KEEFE "CHIEF"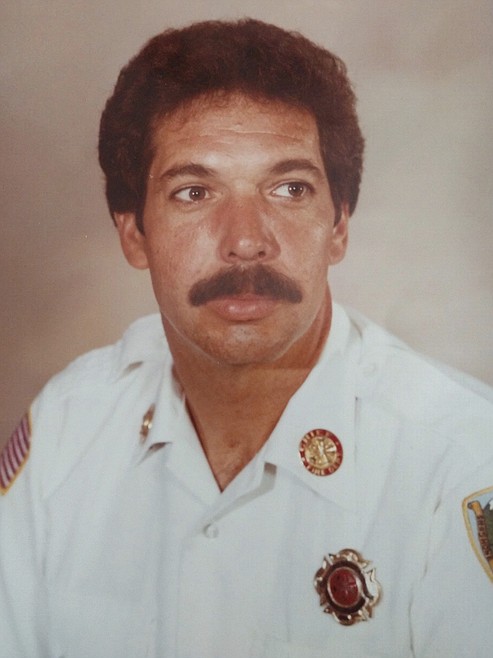 Thomas Keefe, age 80 years young, passed away June 4th, 2020 at his home in Mesquite, Nevada with his wife Dorie Keefe and dear friend Mary Jo by his side. Tom had a long battle with Mesothelioma.
Born August 15, 1939 in Cleveland, Ohio to William James Keefe & Frances Keefe(Walter). He was raised and educated in Cleveland. In 1964 he started his career at the Cleveland Fire Department. In 1976 Tom and Jane Keefe (McShane) moved westward to settle in North Idaho. They purchased "THE BOAT" restaurant in Smelterville and turned it into a thriving and favorite diner among the Silver Valley residents. In 1978 after the sudden death of the local Fire Chief, Bill Linhart, Tom was approached and asked to apply for the open position. He then became Fire Chief of the city of Kellogg and Shoshone Fire Dist. #2. You may remember seeing the fire pickup truck with the portable pumper in the bed that he drove as his fire rig. Quoting retired Chief Costa, "Tom brought us into the 20th Century." While Tom was Chief, Jane continued to keep the restaurant up and running. In 1982, Tom and Jane moved to western Washington leaving the Chiefs job to Dale Costa. Tom took a position as Fire Chief of King Co. Fire Dist. #2, bordering the city of Seattle. By 1986 he became the Fire Chief for the city of Tukwila, Washington. In 2003 he retired from the duties as Fire Chief and moved with his wife Ann to Mesquite, Nevada. Tom and Ann opened a floral gallery shop until her death in 2009. In 2012, Tom met and married Doris Lee Boyts of Mesquite, Nevada. Tom and Dorie enjoyed their travels to see friends in Washington, Idaho and Montana, and cherished their wine club group.
Tom is survived by his wife Dorie who still resides in Mesquite. Surviving siblings: Sally Gerber(Keefe) and husband Lee Gerber of Ohio; Mary Carpenter Brookshire(Keefe) and husband Kevin Brookshire of Texas; William J (Willy) Keefe of California; Michael (Mike) Keefe and wife Lynn Keefe(Moody) of Idaho; as well as many nieces and nephews.
Tom was preceded in death by his parents William and Frances Keefe; his sister Kathy Quin(Keefe) and husband Leonard Quin.
At Tom's request, he asked to not have a funeral service, however a planned Celebration of Life will be held later in Nevada for close friends and family.
---