KPD Roll Call: June 10-17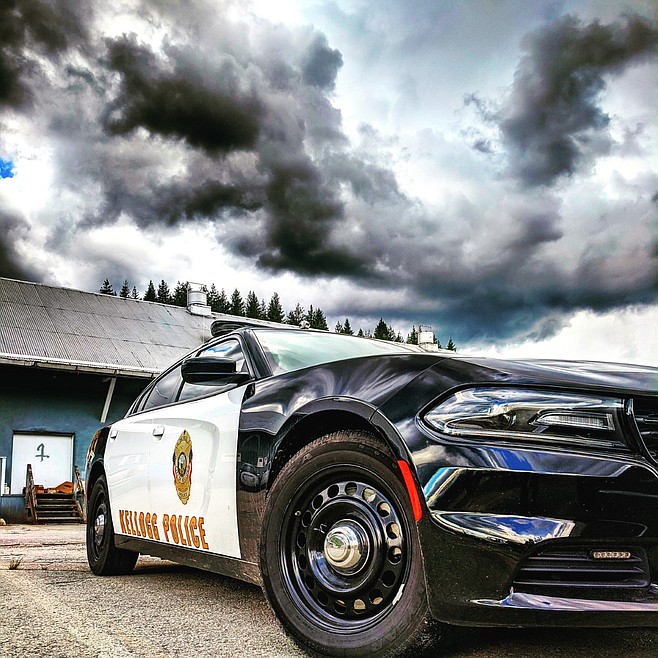 by
Sgt. Paul Twidt
|
June 18, 2020 2:32 PM
•Parking issue 100 block of Elder. Contacted owner requested to move vehicle.
•Misdemeanor arrest for DUI at 800 block West Cameron.
•Citizen contact at Kellogg city park. Clear, park hours education.
•Dispatched to welfare check at Wildcat Way. Clear, unfounded.
•Motorist assist at Lookout Ski Shop parking lot. Clear NAT, needed directions.
•Foot patrol Bunker Ave.
•Paperwork to court/Prosecutor for in-custody.
•Suspicious person 400 block W. Riverside, person sitting in a vehicle acting "strange." Unable to locate.
•Had to run to Pinehurst to have paperwork for the courts signed.
•Citizen contact 52 ramp, semi partially blocking lane. Clear NAT.
•Dispatched to suspicious person Mullan & Hill, walking in roadway singing. Clear, verbal.
•Started to work on my left arm tan.
•Checked out at BOB-1.
•Cleared BOB-1 and patrolled side streets and alleyways.
•K73 almost got to live out his childhood dream of chasing down the General Lee in a cop car. Well to be honest, his childhood dream was driving the General Lee while being chased by cops, but the this would have been a close second. Report of a stolen 1969 Charger R/T painted to look like the General Lee and a Hemi Orange 1970 Superbee from the Mullan area. The car was being pursued by Montana Highway Patrol and the car had alluded them and was heading back into Idaho. As K73 ran outside in hopes that he would be able to join the chase, he saw K75's new Charger just sitting there pointed in the right direction ready to go and thought, "well Should I??? New Vs old??" K73 had visions of flying down the freeway chasing after the General Lee in K75's Charger with his aviator sunglasses on, wind blowing through his hair, followed by a vision of the Chief yelling at him and then firing him. K73 thought, "well it might be worth it. Who can say they ran down the General Lee with a new Charger police car in real life? Well let me tell you. NOT many." Well before K73 was able to make that life changing decision, County spotted the car and had it pulled over in Wallace. Dreams crushed and it turned out to be the Superbee, not the General Lee. The Superbee, and eventually the General Lee, were recovered with arrest made.
•Dispatched to Bisaro trailer park to cover county, domestic. Clear, other agency assist.
•Dispatched to Silverton to cover county, felony warrant arrest. Clear, other agency assist.
•Citizen contact on the 300 block of E. Cameron Ave. Individual wanted to know information about a call county was currently on at the time.
•Stationary Radar E Cameron Ave.
•Park patrol.
•Checked out at BOB-1.
•Cleared BOB-1.
•Called to the McDonald's parking lot for a female nodding off in the driver's seat with a child in the car. When K76 arrived on scene everything was code 4 and the child in the back was not a child but an adult.Cleared NAT.
•Conducted a traffic stop on the on-ramp of I-90 MP 50. Gave a verbal warning for stop sign violation.
•Dispatched to a vehicle hit and run on Flume St. Attempted to locate suspect vehicle, but was unable to find it. Report was taken due to a telephone pole being taken out. Investigation is on-going.
•Words from the Chief: "I was notified today by Craig Lewis that the Public restrooms in the parks are now open. Make sure we lock them at night and unlock them on the weekends and holidays."
•Blight check on Riverside Ave. House is being worked on and does have items outside that could become blight. Follow up to continue.
•Vin X 2 on Mullan Ave.
•Dispatched to a 4 year old walking down Wardner into Kellogg by himself. Helped County find the house he left from on the 400 Block of Main, Wardner.
•County assist in Smelterville for a fight in progress. Cleared after scene was safe.
•Responded to the 400 block of Bunker Ave. for a disturbance. Spoke with reporting party, but did not observe the issue that was being reported. No action was taken.
•Made a citizen contact at KPD regarding a possible battery on the 100 block of Flume St. Spoke with both parties. Investigation is on-going.
•Court prep.
•Evidence/property work.
•Malicious injury to property at 200 block of E. Riverside. Upon investigation, this was a negligent discharge of a firearm that damaged a window of another residence. Took place last evening with damage being noticed this A.M. Suspect was contacted, firearm seized, citation issued.
•Welfare check on juvenile 300 block E. Idaho. Juvenile was not there. After gathering further information from RP, this is going to be another agency doing the welfare check, as juvenile is not and does not reside in Kellogg. Was here a couple days ago.
•Assist 662 with DUI paperwork at SMC.
•Dispatched to 3 kids on bikes dragging a 10' pole/tree down the street. Was unable to locate any kids outside having fun.
•Dispatched to Legion Avenue for neighbor issues. Down stairs thinks upstairs is way to loud. Cleared, NAT.
•Assist K79 at Silver Mt. on a disturbance call. Cleared assist.
•Dispatched to disturbance at 600 block of Bunker Ave. Cleared verbal warning.
•Followed up on K77 cases.
•Returned property that was held for safe keeping.
•Assisted County with malicious injury to property in Pinehurst on N. 3rd St.
•Dispatched to an animal complaint on the 300 block of W. Riverside. Investigation still ongoing.
•K79 had training for traffic stops and room clearing.
•Shadow K78. Yes, that means the other Dave is almost out on his own. They grow up so fast.
•Welfare check 400 bunker Ave. Clear NAT.
•Abandoned vehicle 300 Emerald Dr. Clear, not abandoned, just parked for the night.
•Foot patrol Kellogg city park.
•Studied city ordinance.
Be happy, be safe, hug your Dad!
---