Russell Dean Chavez, 73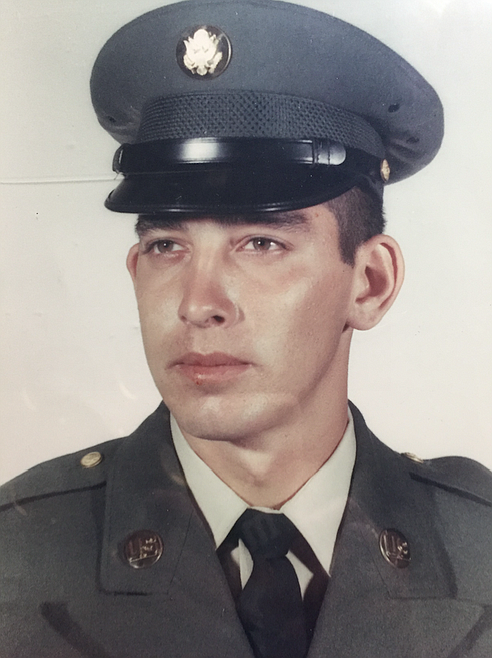 Russell Dean Chavez, of Kalispell, passed away Thursday, June 4, 2020 at Kalispell Regional Hospital, due to complications of cancer. He was 73 years old.
Russell was born September 2, 1946 in Del Norte, Colorado to Joseph Raymond and Rose Antencio Chavez. When he was just a toddler, the family moved to Wallace, Idaho, where he grew up with his siblings and graduated from Wallace High in 1964.
He proudly served his country in the Army from 1965 through 1971, earning several medals including 2 Purple Hearts and a Bronze Star with V device. He was a lifetime member of the VFW.
On May 12, 1973 Russell married his soul mate, Debra McHugh, in California. They relocated to Montana in 1975 where they raised their family. They were married for 47 years.
Russell retired from the United States Post Office in 2004, after 29 years. In his retirement he was an avid fisherman, spending quality time on the lake or river with his family and making memories, even when the fishing wasn't great. He enjoyed camping and the outdoors. Sports were a great passion of his as well, whether it was a golf match, a football game, or a UFC fight. He loved to support his grandchildren in their sports and endeavors, encouraging them from the bleachers with a high five and a hug after. Russell's greatest pride and joy was his family. He was a devoted husband, father, grandfather, and brother and will be deeply missed by all who knew him.
Preceding him in death were his parents Joseph and Rose, sister Rena and brother-in-law Steve, brother Ron and sister-in-law Joni, brother Bobby, lifelong friend Carmen Norris, a niece and a great-nephew.
Russell is survived by his wife Debbie, of Kalispell, children: Daron and Julaine Chavez, Jason Chavez and Elizabeth, Joe and Breanna Chavez, Veronnica and Jim Perry, Russell and Nicole Felix, grandchildren: Cassandra, Richard, Keyanna, Rhyan, Sabrina and Shane, Maddie, Kristin, Kaylin, Jakob, Grant, Makia and Mark, Abigayle, Madison, Alivia, James, Karmen, Malachi, and Alexis, his brother Roger Chavez, 5 great-grandchildren, lifelong friend Steve Norris, several nieces and nephews and their extended family.
Graveside services were held with military honors on Friday, June 12 at the Fairview Cemetery at 11 a.m. Arrangements are by Buffalo Hill Funeral Home. A celebration of life followed. Friends are encouraged to visit our website at www.buffalohillfh.com to leave notes of condolences for the family. Buffalo Hill Funeral Home and Crematory caring for the family.
---