Study shows Idaho has highest rate of UFO sightings this year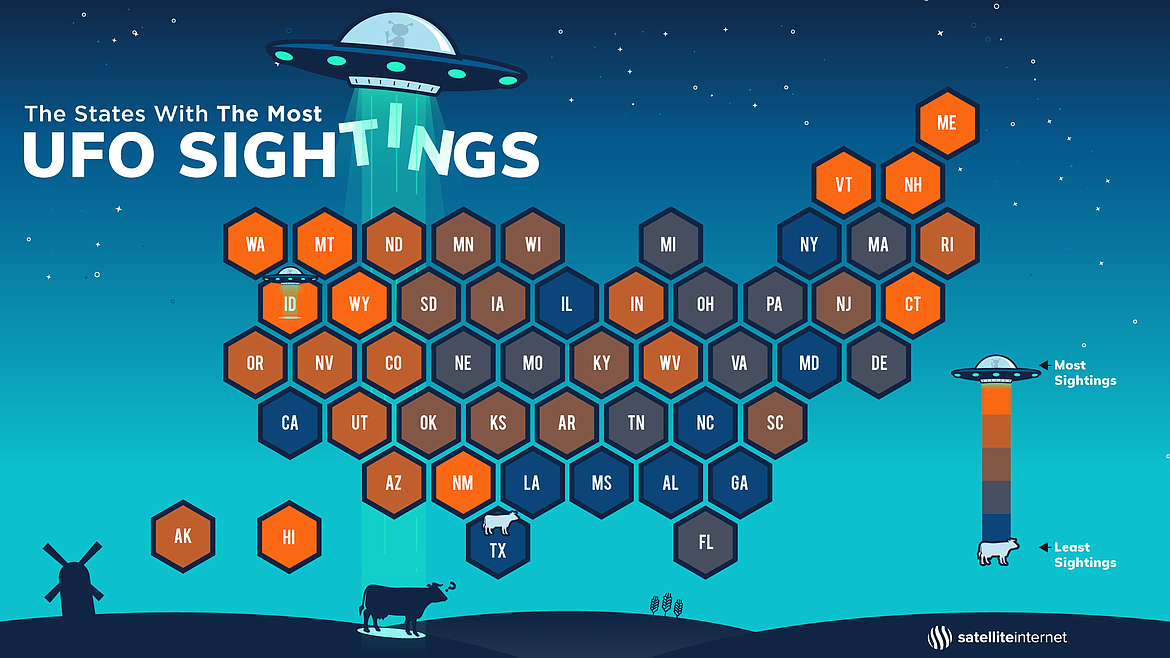 by
Kristin Cooke
|
June 24, 2020 2:14 PM
Extraterrestrial interest has been on the rise since news broke about the Pentagon releasing footage of UFOs back in April and it's likely to hold strong through UFO Awareness Day on July 2nd. Last year, Americans reported almost twice as many UFO sightings to the National UFO Reporting Center than the previous year—jumping from 3,456 sightings in 2018 to 6,340 sightings in 2019.
Furthermore, in the first three months of 2020, the number of UFO sightings was 112% higher than the first three months of 2019. We'll see how that trend continues throughout 2020—after all, this is the year the world fell apart.
If all the hype is starting to make you believe in alien visitors, you're in good company in your state. According to a new report by the analysts at SatelliteInternet.com, Idaho is ranked #1 for the most reported UFOs sightings per capita in the nation.
Our analysis used data from the National UFO Reporting Center and the US Census to find out which states have the most reported UFO sightings per capita from 2019 to June 2020. Idaho, Montana, and New Hampshire grabbed the top three spots and Maine and New Mexico rounded out the top five.
You can review the data in the full report here: https://www.satelliteinternet.com/resources/states-with-the-most-ufo-sightings/
---