Kellogg School District announces 2020 recognized staff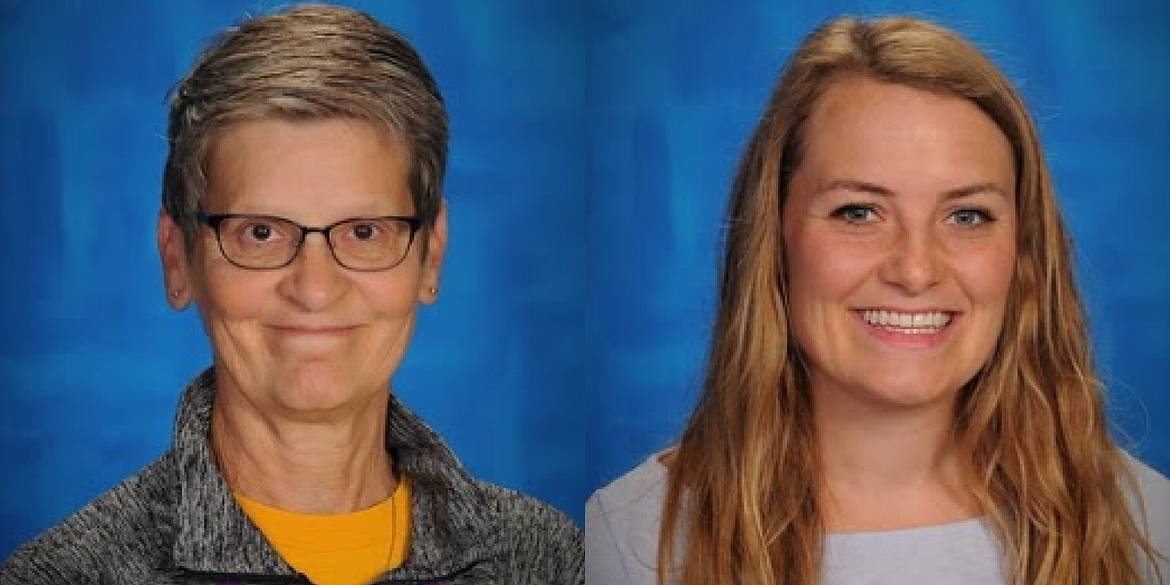 Courtesy photos/ Pictured left to right, Darcy Furlin and Kelton Enich.
by
Special to the News-Press
|
June 29, 2020 1:43 PM
The Kellogg School District is pleased to announce the 2019-2020 Teacher of the Year and Employee of the Year, Kelton Enich and Darcy Furlin. Both were nominated for their unique contributions to their positions by those who work with them. Each school and department had an opportunity to nominate individuals for this recognition. The nomination information went to a panel of judges who read through and scored the nominations. The individuals with the highest scores were then recognized.
Kelton just completed her fourth year at Kellogg High School where she teaches in the English Department. Kelton teaches a variety of assignments and serves on many committees including the Building Management Team. She is the advisor for student leadership where they organize several annual events. One quote from a colleague's nomination expresses it well, "Ms. Enich is an amazing teacher! It is a privilege to have her as a coworker here at KHS. Kelton exudes exactly what it is to be a 21st-century teacher. She is vibrant, dedicated and always looking to improve her craft. Kelton does whatever it takes to improve student success."
Darcy has worked for the school district for 20 years and performs many roles at Kellogg High School. Her room is where students go when they need supplies or a listening ear. Darcy is a member of the Building Management Team, along with many other roles, and is actively involved at the District level on several committees.
One of her nominators wrote, "I don't think there is a single person who does as much in the high school across the board as Darcy. In addition to her 'official' duties, she is always keeping track of information about students, tracking down data, dealing with discipline issues that are non-official, and she cares about helping our kids to better themselves."
The scores were high for all individuals nominated and each nominee deserved the top positions. Colleagues' nominations included superior examples of excellence and dedication to students. Other nominations include: Debra Mann, Canyon Elementary; Erica Silva, Pinehurst Elementary, Curtiss Anderson, Kellogg Middle School, Brett Rich, KSD IT Department; Torrie Stutzke, Pinehurst Elementary; and, Sandy Harden, Kellogg Middle School. All nominees were presented with a certificate from the district office and individuals have been recognized in each building.
Superintendent, Nancy Larsen, remarked, "We are so proud of Kelton and Darcy. They are so deserving. I believe our staff is our greatest asset. The Kellogg School District is pleased to have many dedicated individuals working for the benefit of kids every day."
---