Kenneth Albert Hall, 73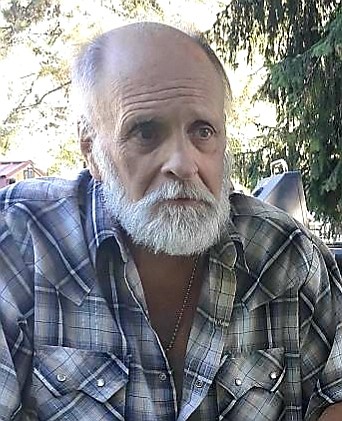 Longtime partner to Judy Kitchen, son and brother, Kenny passed away Tuesday, Feb. 25, 2020, at his home in Pine Creek with his loving partner, Judy by his side. Born Kenneth Albert Hall to Em and Mamie Hall on Sept. 2, 1946, at the Wardner Hospital in Kellogg, Idaho.
As a child growing up in Pine Creek, Kenny spent endless hours roaming the hills enjoying the beautiful places the area had to offer. After graduating from Kellogg High School, he enlisted in the United States Navy serving his country for four years. After returning home, he was employed with the Bunker Hill Mining Co. until its closure. He then moved to Alaska and acquired a job with Air Liquide Company as Plant Manager. After a long career, he returned to his beloved Pine Creek, where many hours were spent hunting, fishing and enjoying the beautiful outdoors he loved.
Kenny was preceded in death by his father, Em Hall; and grandparents Albert and Sigird Hall. Kenny is survived by his partner, Judy Kitchen of Pine Creek; mother Mamie Hall of Pine Creek; sister Denise Davison (Kevin) of Coeur d'Alene, Idaho; nephew Heath Peterson (Tara) of Sandpoint, Idaho; great-niece Elliegh Peterson of Sandpoint; niece Heather Rivera (Frank) of Coeur d'Alene; great-nephew Conner Clark of Post Falls, Idaho; and great-niece Maya Clark of Coeur d'Alene.
At Kenny's request, there will be no service. After a long battle with cancer, any donations in his memory can be sent to the Cancer Foundation. Kenny would appreciate knowing that others would be helped with their fight. Kenny's family would like to express their heartfelt thanks to the visiting nurses from Hospice of North Idaho for their loving care and kindness.
---