Patricia 'Pat' Teller, 80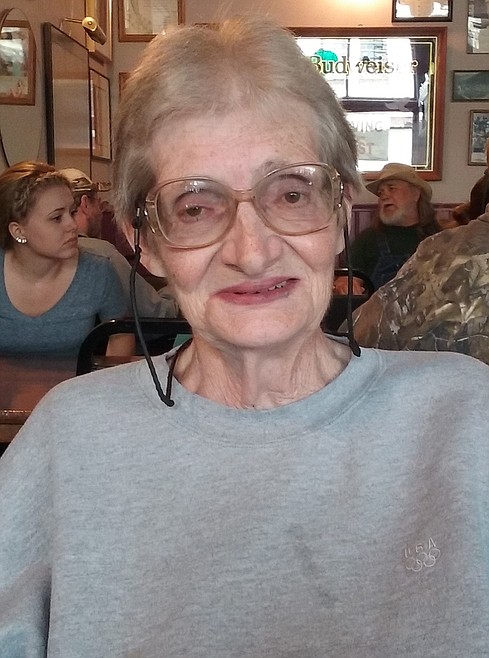 Patricia "Pat" Teller, a longtime resident of the Silver Valley, passed away Feb. 27, 2020, in Silverton, Idaho, after a lengthy decline in her health. She was 80 years old.
The older of two daughters, she was born Dec. 13, 1939, in Coeur d'Alene, Idaho, to Keith Dowell, a logger and Ilene (Malloy) Dowell, a nurse. Her younger sister is Helen (Dowell) Gordon.
She is survived by her sons, Don Teller of Kennewick, Wash., and David Teller of Tacoma, Wash.; and her adopted daughter, Deann (Bates) Turcott of Harrison, Idaho. Her husband, Stan Teller, died in 2012.
Fierce and iron-willed, she excelled in school and discovered a lifelong passion for music. She began playing piano when she was 8 years old. By the time she was 15, she was playing country music at dances in grange halls and honky tonks.
She was a member of the inaugural graduating class of Kootenai High School in 1957. After graduation, later enrolled in classes at North Idaho Junior College studying English literature, but did not finish her degree.
She married Scott Schriener in 1961 and had a son, Donald, and then moved to New Orleans, La. After that marriage dissolved, she returned to Wallace, Idaho, to be with family and resumed playing music with her best friends, Pat and Dean Bates.
In 1964, she married Stan Teller, with whom she had another son, David. As a young adult, she held a number of jobs: Reserve police officer for Kellogg Police Department, dispatcher for the Shoshone County Sheriff's Office, grocery store checker, bartender and working as a nurse's aid where she discovered another passion: Nursing.
At the urging of her employer, she returned to school and trained to become a licensed nurse — an opportunity she'd passed on previously.
She began her career at the Shoshone Living Center (now called Mountain Valley of Cascadia) in Kellogg, Idaho. Her organized and strong, outgoing personality helped her excel at her new career. Loquacious and eager to tell an animated story, she quickly earned the respect of her peers and connected with patients. She also got deeply involved with a lot of community events that the nursing home sponsored. In 1988, she was nominated for Citizen of the Year.
In 1991, she left the Silver Valley and started working at St. Joseph's Regional Medical Center in Lewiston, Idaho, where she continued to build rapport with patients and co-workers with her colorful and outgoing personality.
Upon retirement in 2005, she returned to the Silver Valley. After a series of health events and falls, she was admitted to the Silver Wood Good Samaritan Village where she continued to command adoration from staff with funny stories and advice about nursing and about life. She stated that two of her greatest accomplishments were her two sons.
---