Silver Valley Sports Recap: Feb. 25-March 1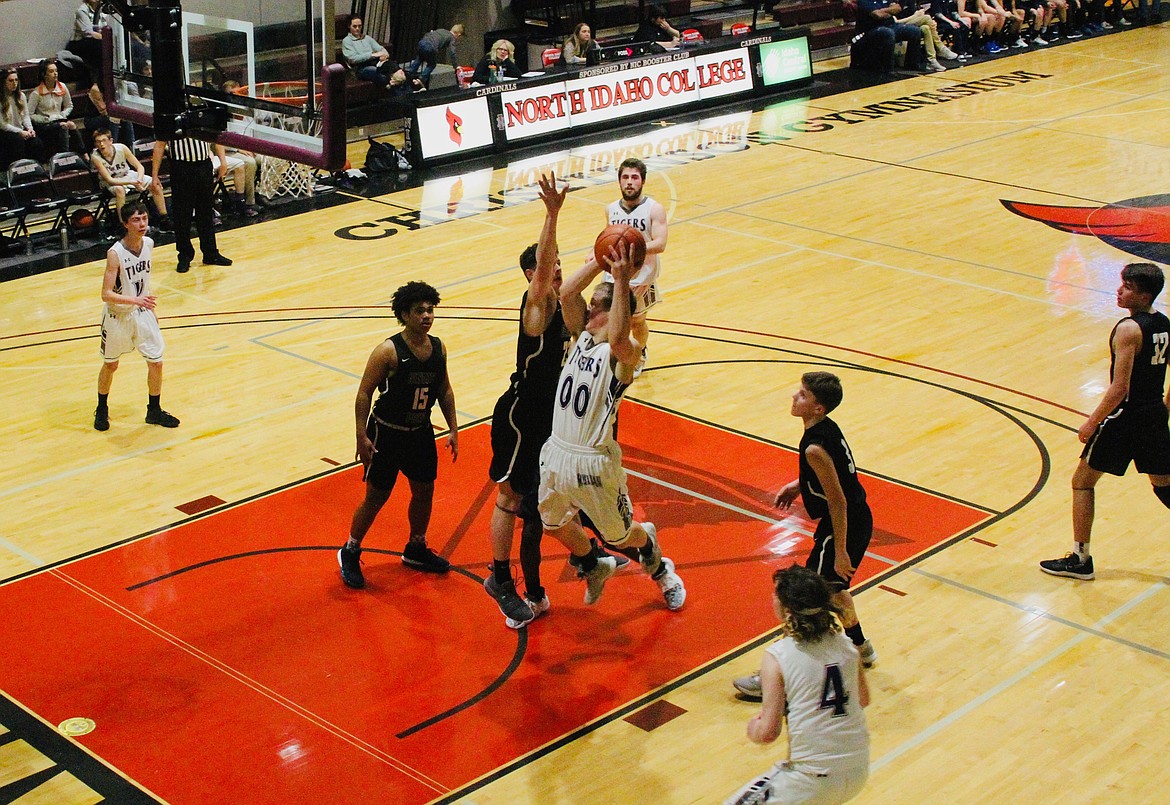 Mullan's Luke Trogden drives through contact trying to score during the Tigers' loss to Genesis Prep in the District I 1A Tournament.
Photo by RAD GROTH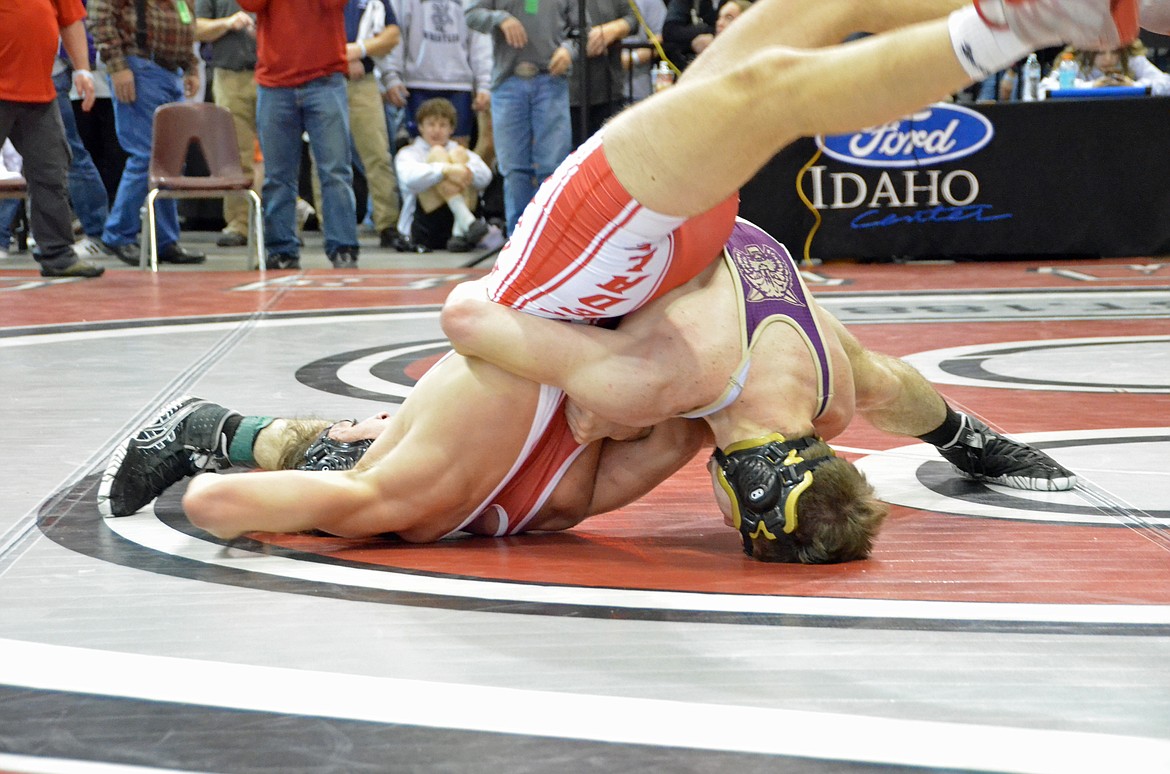 Wildcat wrestler Austin Stepro sets his opponent up for an acrobatic pin during the Idaho State Wrestling Championships. Stepro finished in fifth place in his competitive weight class.
Photo by AMY MILLER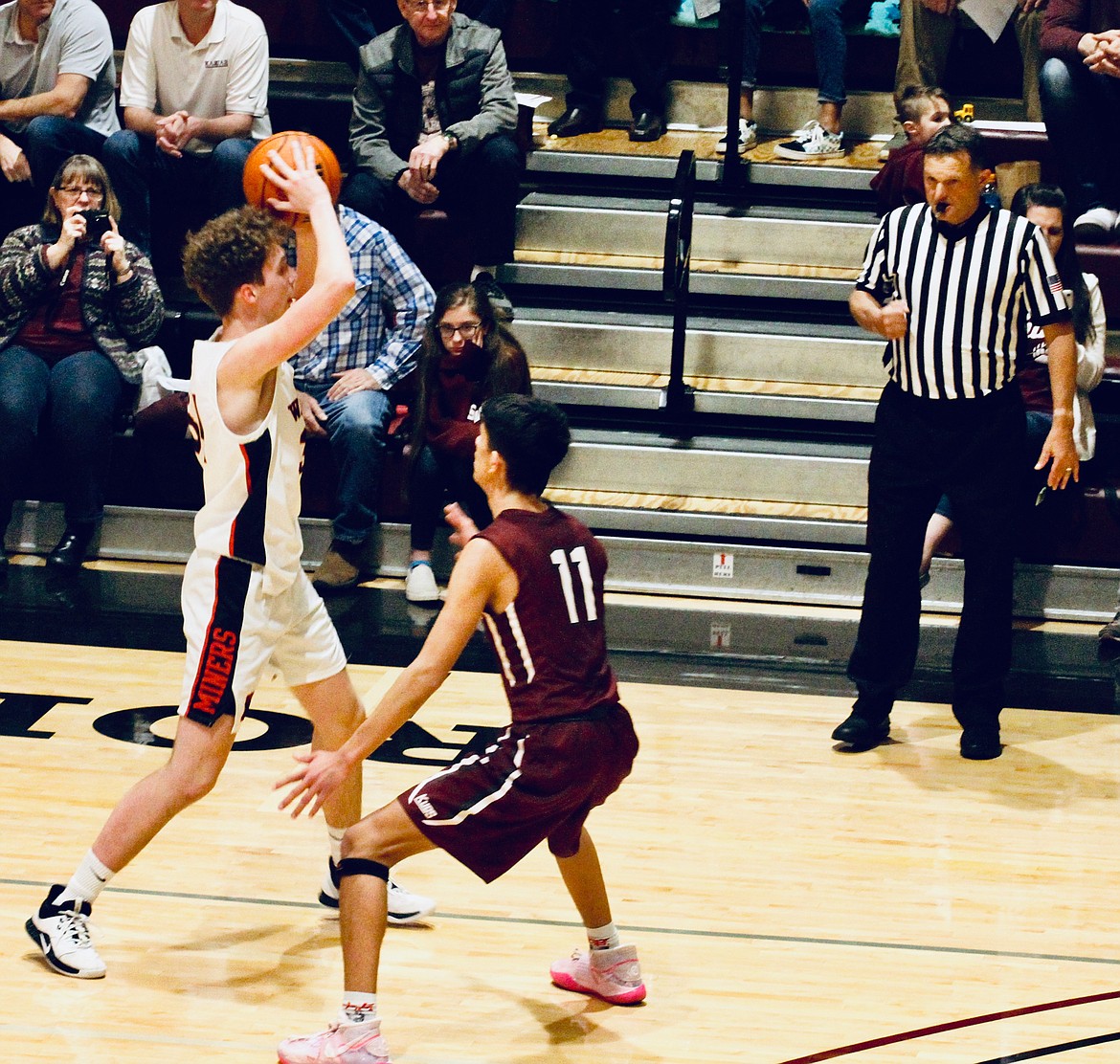 Wallace's Conner Denson (white jersey) keeps the ball away from a Kamiah defender during the Miners season-ending loss to the Kubs at North Idaho College.
Photo by JOSH McDONALD
Previous
Next
Kellogg wrestling returns from state, Kellogg basketball off to state
Kellogg Basketball
District I 3A tournament
Feb. 24
Kellogg 73, Priest River 39
KELLOGG — The top-seeded Wildcats shut down the visiting Spartans, opening a double-digit lead in the first quarter and a commanding 39-10 advantage at halftime.
"Defensively, we looked really good in the first half," Kellogg coach Jeff Nearing said.
Graden Nearing had 22 points, five assists and three steals for the Wildcats, with Gavin Luna adding 14 points and nine rebounds.
Caden Brennan led Priest River with 16 points.
Priest River 4 6 15 14 — 39
Kellogg 21 18 14 20 — 73
PRIEST RIVER — Matthews 2, Butler 0, Hahn 11, Bell 0, Lucas 8, Brennan 16, Thompson 2, Yount 0.
KELLOGG — Bush 4, R. Luna 5, K. Luna 3, Oertli 8, Groves 2, Nearing 22, Miller 4, Saijo-Walker 2, Jerome 9, G. Luna 14, Hoffman 0.
Feb. 26
Kellogg 53, Timberlake 43
KELLOGG — Kellogg came in with a goal — to not let Jacob James have another big night in Kellogg.
James, a former Kellogg student, scored 27 points during Kellogg's come-from-behind win on the Wildcats' senior night just a little over a week prior and head coach Jeff Nearing told his team to not let it happen again.
In Wednesday's 3A District 1 championship game, a trio of defenders limited James to four points, and senior Graden Nearing scored 17 points to lead the top-seeded Wildcats past the second-seeded Tigers for the program's seventh straight district title.
"We started out great and led 11-2 to start the game," fourth-year Kellogg coach Jeff Nearing said. "We went cold and got down at halftime, but had a great start to the third quarter. We had a big defensive effort and only allowed one field goal in the third quarter. The boys kept their composure a lot better than their coach did tonight."
Kellogg (16-6) opens at state Thursday at Meridian High against the defending state champion Sugar-Salem Diggers.
James and Graden Nearing were named league co-MVPs following the game. "We harped on it last time we played them, and he (James) scored 27 points," Jeff Nearing said. "We did a good job to limit his looks at the basket tonight."
Zach Yetter scored 10 points for Timberlake.
Timberlake 7 14 6 16 — 43
Kellogg 11 8 15 19 — 53
TIMBERLAKE — Peightal 6, Menti 9, Higgins 2, Paslay 2, Yetter 10, McDonald 8, James 4, Dickinson 0.
KELLOGG — Bush 2, R. Luna 2, K. Luna 2, Oertli 6, Nearing 17, Miller 4, Walker 0, Jerome 8, G. Luna 12.
Mullan Basketball
District I 1A D2 tournament
Feb. 25
Genesis Prep 68, Mullan 28
COEUR d'ALENE — Seth Neely had 15 points, seven rebounds, five steals and three assists in the Jaguars' semifinal win over the Tigers.
Despite coming in as the second seed in the North Star League, Mullan had not matched up with Genesis Prep all season long.
At one point Mullan trailed 13-16, but a decisive run by the Jags put the game out of reach and the single-elimination tournament loss ended the Tigers season.
A complete box score was unavailable.
Wallace Basketball
Feb. 27
Kamiah 48, Wallace 39
COEUR d'ALENE — The Miners led throughout the first half, but were outscored by the Kubs in the final three in a 1A Division I District 1-2 play-in game at North Idaho College's Rolly Williams Court.
This was the final year for Wallace and the dreaded District I-II play-in game which had been a thorn in the side of the Miners for the entirety of the time that it was required, but this may have been the best opportunity the Miners had ever had to get over the Whitepine League hump that they had struggled with.
Wallace lead 12-3 after the first five minutes of the game, but then stalled offensively getting outscored 45-27 the rest of the game.
Junior Jace Sams scored 11 of his 13 points in the second half for Kamiah.
Senior Logan Hull had 13 points, while junior Carter Bailey scored 10 points for Wallace, which finished 10-11.
Next season Wallace will be joining Lakeside and Genesis Prep in a new 1A Division I league.
Kamiah 5 10 16 17 — 48
Wallace 12 6 9 12 — 39
KAMIAH — Oatman 11, Brisbois 3, Mercer 9, Sams 13, Krogh 8, Cox 4.
WALLACE — Tesky 2, Farkas 7, Hogamier 4, Bailey 10, Lo. Hull 13, Denson 3.
Kellogg Wrestling
3A state tournament
NAMPA — A quartet of Wildcat wrestlers found their way to the podiums following successful performances at the Idaho State Wrestling Championships in Nampa.
Senior Judson Hall (138 pounds), led the Wildcats as the lone state champion, but teammates Ethan Guy (second place, 120 pounds), Dakota Eixenberger (fourth place, 113 pounds), and Austin Stepro (fifth place, 170 pounds) all had exceptional showings as well.
As a team, the Wildcats faired incredibly well too, finishing ninth out of 19 teams.
The weekend was both personally and professionally satisfying for head coach Scott Miller who saw the fruits of his coaching, but also saw his stepson make his way on to a podium.
"We're so proud of Ethan's (Guy) performance," Miller said. "Being a sophomore and making it to the finals is a tremendous feat. He wrestled well all weekend and came within an eyelash of walking out with a state title. He is now a two-time state placer, which is just outstanding. Dakota (Eixenberger) wrestled a solid tournament and earned his third state medal. His losses came to two outstanding wrestlers and I know he was hoping for more. Our hope is that this will continue to motivate him as he works toward winning a state title. Austin (Stepro) wrestled hard all weekend and found ways to beat really good people on his way to the podium. State has been difficult for him so it was really exciting to see him go out with such a fine performance. On a personal level, this was a very satisfying performance for me as he is my stepson and seeing him on the podium was wonderful."
Kellogg should be pretty happy with the position its program is in following this season.
None of the three seniors (Hall, Stepro and Mike Senteney) are easily replaceable, but they will be returning 10 of the 13 wrestlers who competed this past weekend, plus the rest of the team that just barely missed the cut.
The youth and the drive have Miller already excited for next season.
"I felt like each wrestler gave everything they had to give this weekend," Miller said. "We had some really good moments and some really difficult moments, but this team continued to move forward throughout the tournament which is important. We're pleased we are back in the top 10 and look forward to continuing to climb in the standings as we are a very young team."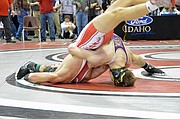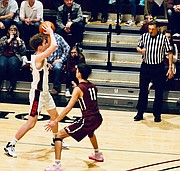 ---