Helen Eliza Eaton, 84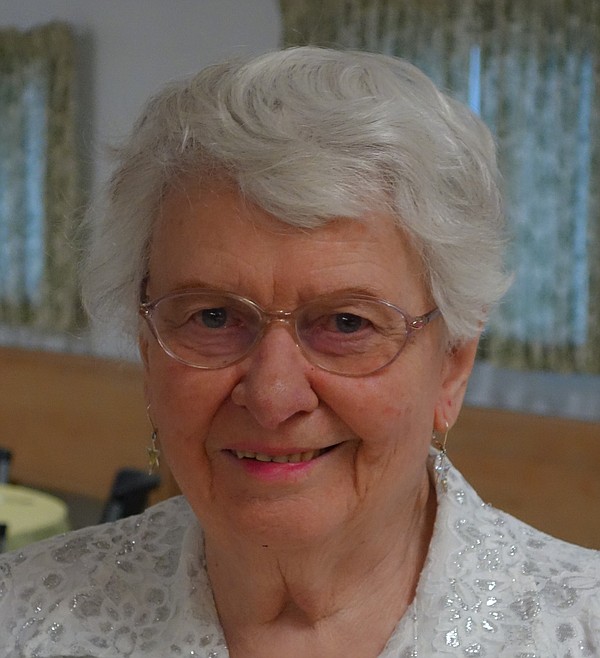 Helen Eliza Eaton, 84, passed away Feb. 25, 2020, in Enumclaw, Wash. Helen was born on Jan. 9, 1936, in Kellogg, Idaho, to Harvey H. Doty and Anna Mary Doubt Doty.
She graduated from high school in 1954 and moved to Seattle to attend Edison Technical School to become a Licensed Practical Nurse. This is where she met Vernon Eaton, before finishing out her schooling at Edison the two were married. She finished schooling and completed her all daylong test to become a LPN. Once they started their family together, Helen became a full-time mother and wore many hats along that journey, some included: Blue Bird Leader, Girl Scout Leader, Campfire Leader, DeMolay Mothers Club and a Mother Advisor of Rainbow (x3). Some of her hobbies, aside from family, included; cooking, gardening and traveling.
Helen is survived by her sons, Delbert (Sue) Eaton, Dale (Laurie) Eaton and Robert Eaton; her daughters, Debra (Robert) Walvatne and Robin Helmbolt; three grandchildren, Tony Eaton, Vernon Helmbolt and Nora Helmbolt; her sisters, Marilyn (Kenny) Hallett and Laura (Robert) Williamson; and her brother, Ben (Pat) Doty. Helen is preceded in death by her daughter, Vivian Robinson; brother John (Cora Lea) Doty and her husband, Vernon Eaton, to whom she was married to for more than 46 beautiful years.
A graveside service is scheduled for 10:15 a.m. Friday, March 20, 2020, at Tahoma National Cemetery in Kent, Wash. With a celebration of life following at noon to 2 p.m. at the Enumclaw Masonic Lodge.
---