U.S. House 1st Congressional District GOP Candidate: Nicholas Jones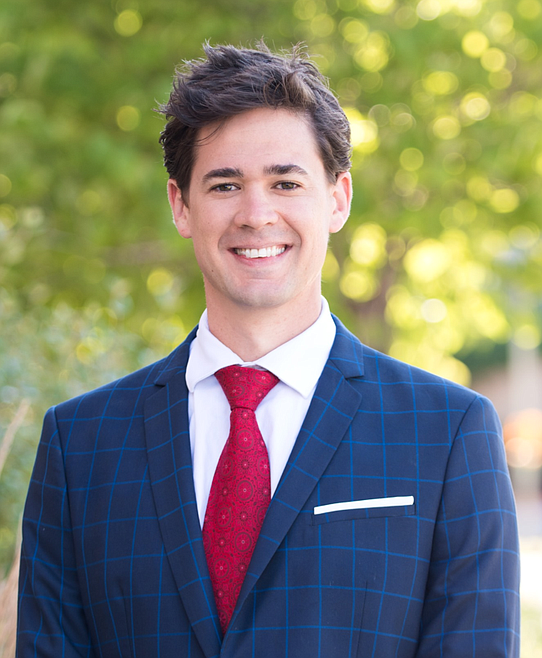 Nicholas Jones (Republican Party) is running for election to the U.S. House to represent Idaho's 1st Congressional District. He is on the ballot in the Republican primary on June 2 where he is running against Russ Fulcher (R).
Jones, 34, has an extensive educational background earning multiple business degrees from Boise State University, the University of Notre Dame and Northwest Nazarene University.
Jones's passion for business has led him back into the classroom where he is the highest ranked professor at both BSU and NNU.
It is also the foundation of his platform.
"I have been a business owner in Idaho for 15 years," Jones said. "I have generated hundreds of jobs here in Idaho. I have bought, sold and grown multiple businesses and interacted with state and national government policies in the process."
Along with his wife, Amelia and their two daughters, Jones owns Good Burger, a chain of restaurants primarily located in the Boise-area, as well as in Utah.
Jones's business acumen showed early when he sold his first business at age 24, meanwhile Good Burger has been selected as the best place to work in Idaho for 2020.
His priority if elected would continue to be the growth and promotion of small businesses by simplifying regulations and removing red tape.
"I will be the voice for small business and employees in Congress," Jones said. "I will focus on helping to lower the national deficit and building up education in positive conservative ways."
Jones has bipartisan hopes as well, which he ties to his key issues for this election, things like lowering the national debt, national deficit and navigating the country through the pandemic.
---