SMC welcomes new CFO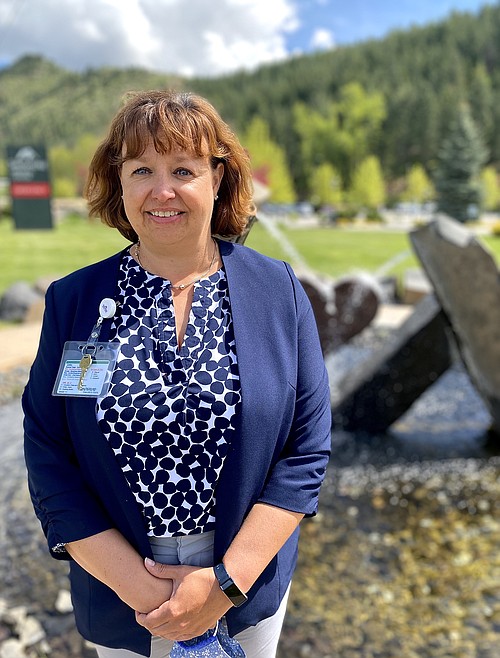 Donja Erdman has taken over the role of chief financial officer for Shoshone Medical Center.
Courtesy photo
by
Josh McDonald
Staff Reporter
|
May 19, 2020 12:44 PM
KELLOGG — Shoshone Medical Center recently hired Donja Erdman to fill the position of Chief Financial Officer for the rural hospital.
Erdman comes to Shoshone County after spending the last 25 years at Marcus Daly Memorial Hospital, in Hamilton, Mont., where she spent 17 of those years as CFO.
A health care CFO is the person who ensures that a hospital runs in the most cost effective manner and is responsible for managing all financial risks for the organization.
As the CFO, Erdman is in a unique position as it really blends administrative work with understanding the needs of her facility.
SMC had the position filled in November of last year, when that didn't work out it paved the way for Erdman's arrival, which has been a pretty good fit thus far.
The transition from the much larger facility in Hamilton, to the smaller hospital here has been a welcome one.
"Everyone has been super nice here," Erdman said. "I like the culture of the smaller hospital. At Marcus Daly, we went from smaller to bigger, I missed that culture."
With Erdman now in the mix, it has allowed former CEO/CFO Jerry Brantz the ability to retire and Erdman is already filling the void left by Brantz.
"We are so happy to have her," said SMC Business Development Coordinator Shayleen Jerome. "It's that moment of 'oh, change is hard.' We didn't know what this would look like without Jerry, but he had transitioned out well and really was only here a few times per week. Donja is now here every day and that is great for all of us, especially when we need her input on something. It's great to know that we still have capable hands running the ship."
Erdman will now work directly below SMC Chief Executive Officer Paul Lewis, who took over the position late last year and has been navigating the hospital through the COVID-19 pandemic.
---