Kellogg welcomes new basketball coach
|
November 3, 2020 12:58 PM
KELLOGG — The Kellogg High School Boys Basketball Program is excited to announce their new head coach Mike Martin.
Martin, well known as a former basketball official, has spent the last two years as the boys JV coach at Coeur d'Alene High School where he went 29-10 over those two seasons.
"We are so excited to welcome Mike Martin as our new boys basketball coach. We look forward to watching him take over our successful program and hopefully take us even further," Kellogg Athletic Director Mike LaFountaine. "I think he will do a great job of taking over coaching our boys program. He is very knowledgeable and has a passion for the game."
Martin will be at the helm of an almost completely new coaching staff that will include Josh McDonald as the JV coach and Everett Jennings staying on as the program's Head of Basketball Operations.
Martin will have big shoes to fill as he takes over following the resignation of Jeff Nearing (2016-2020), who took over for Jeff Lambert (2010-2016).
Under the "Jeffs" the boys program at Kellogg was a consistent force in North Idaho, going 162-74 over that time (.686 of their games) and was a participant in the 3A State Tournament for the last nine years, including a third place finish in 2017.
Martin is a 2008 graduate of Clark Fork High School where he led the Wampus Cats on a deep state run his senior year.
Martin advocates hard work and discipline as the foundational principles of his coaching style and is committed to the development of successful student-athletes.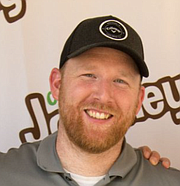 ---