Miner swimmers finish season strong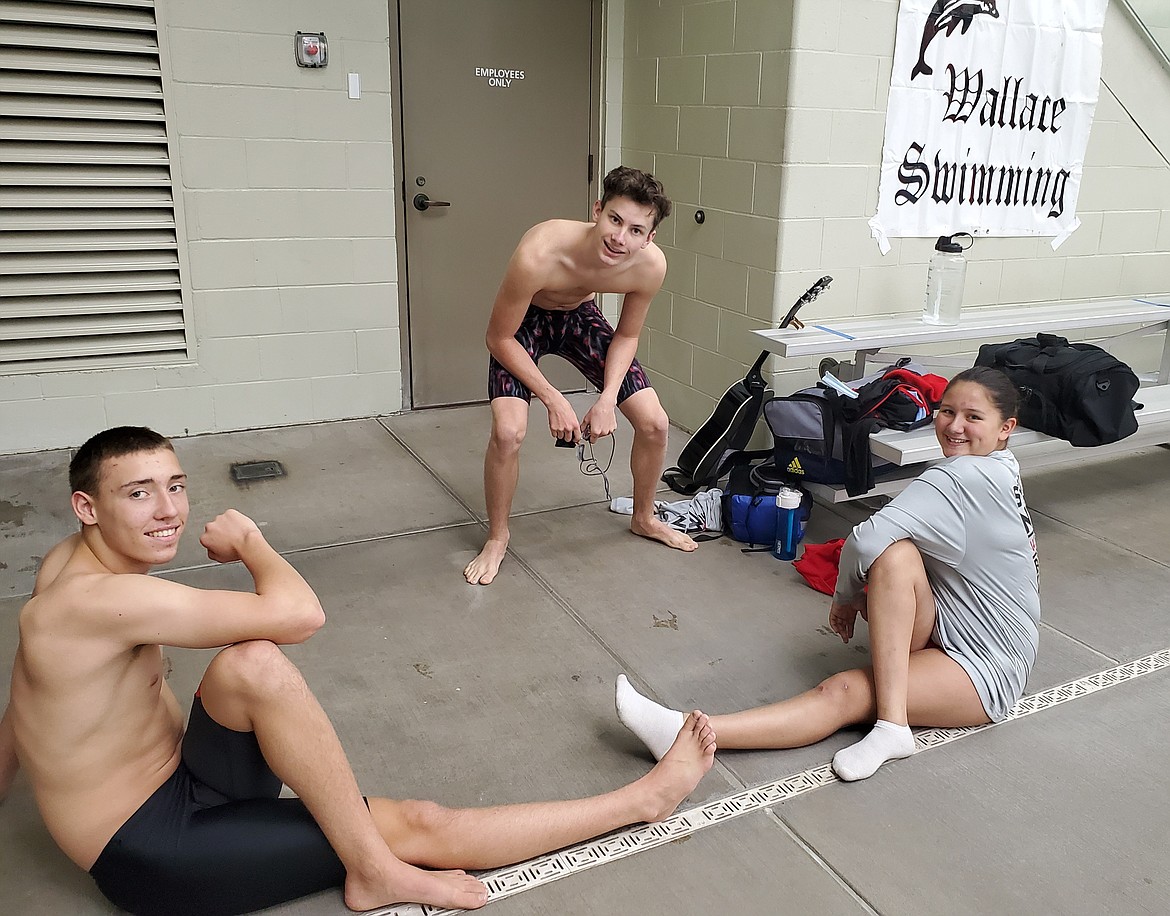 Wallace swimmers Ayden Hasz (left), Dorsey Pearson (middle) and Frances Conboy all stretch together prior to their district swim meet.
Courtesy photo
|
November 9, 2020 2:55 PM
Despite Covid-19 throwing a curveball at local sports this season, Idaho swimmers were able to carve out an altered competitive season through the district meet level.
The 4A state meet is determined by times from district swim meets.
Dorsey Pearson representing Wallace High School in the 200-yard freestyle at the 4A level placed 14th out of 20 swimmers.
Pearson was named a state qualifier following his Oct. 24 district meet performance in Coeur d'Alene and after other district meets throughout the state finished last week. His time of 2:14.67 was a four-second improvement of his Wallace High School record he set earlier in the season.
Pearson, a junior, also improved his school records in the 100-yard freestyle and 500-yard freestyle this season but fell short of the elusive 50-yard freestyle record.
Wallace Swim coach Ed Chilgren was thrilled about the state qualification and said, "we have not had an individual state qualifier since 2011. Hope we have an opportunity to return to
state again next year."
Another high point during the district meet, sophomore Frances Conboy became the first Wallace female swimmer to compete in the 500-yard freestyle and claimed the school record after gutting out the grueling race.
Sophomore Ayden Hasz posted a personal best in the 100-yard breaststroke. Earlier in the season, Hasz claimed a school record in the 100-yard butterfly with a time of 1:20.98.
---