Betty Joann (McCann) Chemodurow, 81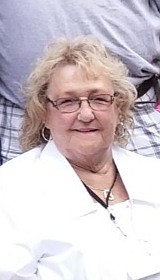 |
November 12, 2020 9:56 AM
Beloved wife, mother, sister.
Betty passed away Nov. 7, 2020. She was born March 19, 1939, in Havre, Mont., and came to Osburn in 1942 where Betty made her home for the next 75 years.
Betty graduated from Wallace High School in 1957. Betty married Pat Chemodurow in September 1959 and remained so until her passing. They celebrated their 61st wedding anniversary Sept. 12 of this year.
Betty is survived by her husband, Pat Chemodurow Sr.; her three children, Pat Jr., Tanya and Zeke; and her two sisters, Janet (McCann) Anderson and Margie (McCann) Williams. She enjoyed her five grandchildren and five great-grandchildren so much. She was preceded in death by her mother, Irene (Jensen) McCann and her father, Arnold (Chub) McCann.
Betty loved the Silver Valley and was involved in many groups and causes that supported it. She was very proud and cherished her Wallace High School booster of the year award in 1977/78. Betty and Pat owned and operated Theodores Men's Wear for many years in Wallace.
Betty loved competing and saying that she was competitive would be an absolute understatement. Betty was an avid bowler and cherished those Wednesday nights with the gals. Whether in Silver Valley or on "The River," Betty was always up for having a good time. Not one to shy away from any activity, "floating the river" and all that it entailed was right up her alley. Betty's home was the place that everyone gravitated to, ending many float trips at their lot.
Upon relocating to their summer place on the North Fork in the Prichard/Murray area, you could always count on a smiling face while she was managing the SpragPole in Murray and participating and planning the Molly B Damn day's events. She enjoyed her many arts and crafts projects, crocheting and card games of all kinds with an occasional trip to the casino.
---