Front Street work halted for season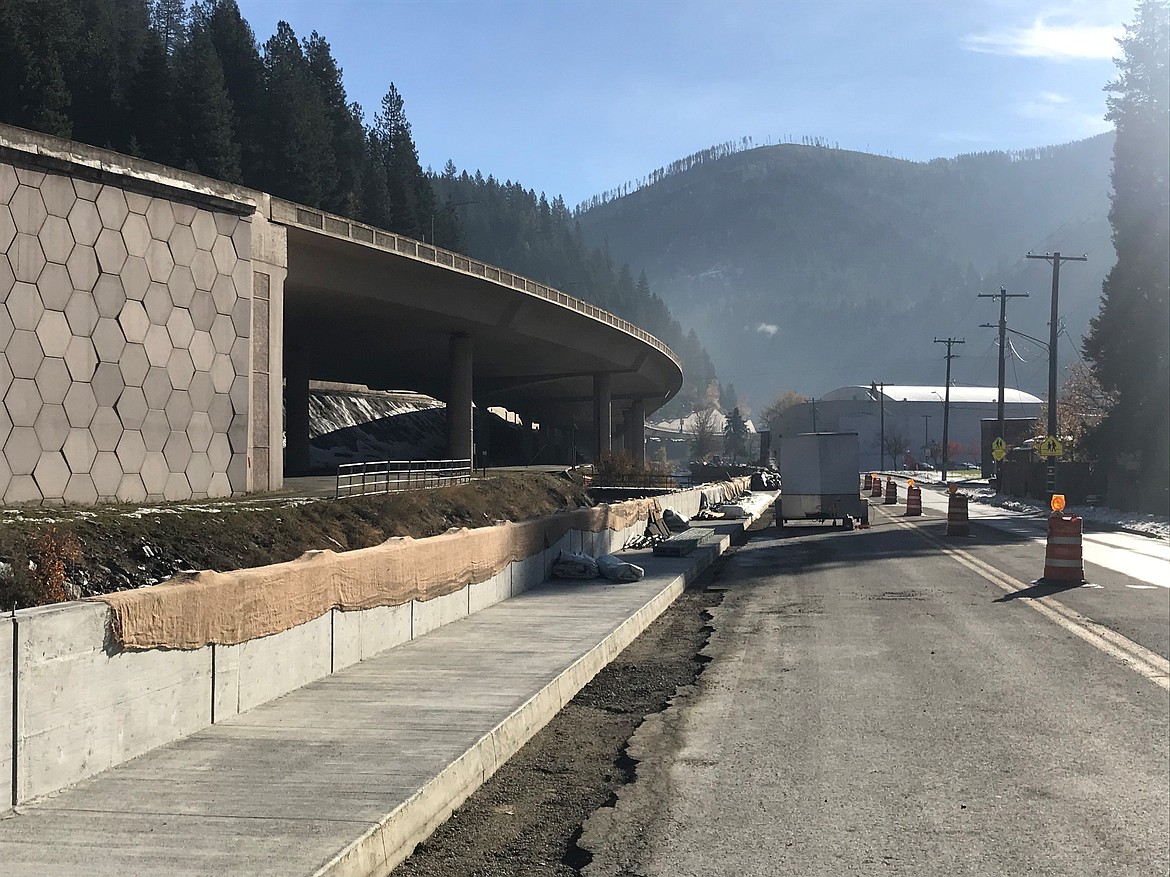 A completed portion of the new guardrail and sidewalk on Front Street in Wallace.
Photo courtesy of IDAHO TRANSPORTATION DEPARTMENT
by
CHANSE WATSON
Managing Editor
|
November 13, 2020 9:42 AM
WALLACE — With winter weather blanketing the region, crews with the Idaho Transportation Department will be putting their work in Wallace on hold until 2021.
ITD Public Information Officer Megan Sausser tells the News-Press that construction on the sidewalk and historic guardrail along Front Street will wrap up for the season over the next few days.
"This year we were able to replace and extend the sidewalk and most of the guardrail," she said. "Due to the early winter weather, we were only able to put down temporary pavement on Front Street and will redo that next year, along with a few other items."
ITD's work on the project started on July 13 with the goal of repairing the retaining wall and guardrail between the South Fork of the Coeur d'Alene River and Front Street.
Since then, crews have been repairing the aged retaining wall by hand while water levels dropped to appropriate levels. Its purpose has been to guide the South Fork past Wallace while also protecting the town from washouts during flooding seasons.
The guardrail replacement has also been a huge improvement over what used to sit atop, and run the length of, the retaining wall.
The old rail had historically been there to keep vehicles and pedestrians from having a straight shot into the river, but its condition had become so poor that temporary concrete barriers had to be placed next to it to temporarily handle that responsibility.
The goal is still to have the new guardrails, along with the new sidewalk, stretch down Front Street from the Conoco gas station to the Fifth Street intersection.
"Next year, crews with Clearwater Western will return for a few weeks to finish the patching to the stone wall that channelizes the South Fork of the Coeur d'Alene River and add the historical railing to the top of the new guardrail," Sauser said. "Since this work requires the contractor to work below the water level, it cannot start until July. Impacts will be minimal next year, but we don't want to surprise anyone when we come back to finish the job."
---