Pool repair drawing more interest than before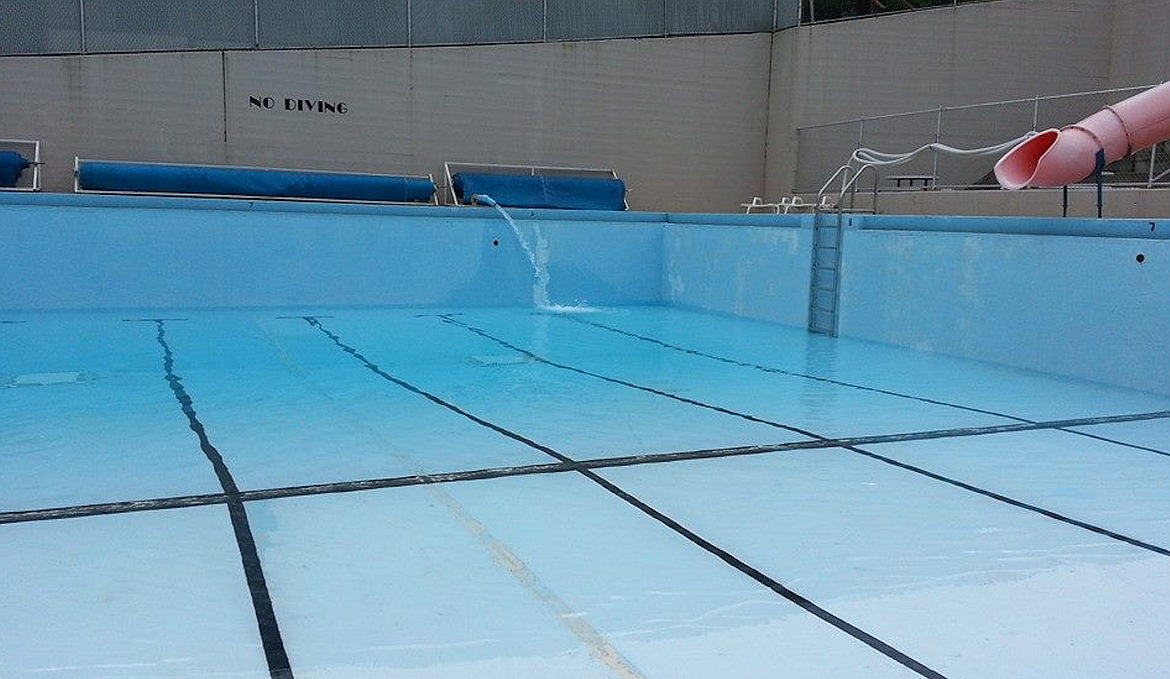 The Wallace pool has been unused for the last few seasons, but that could be changing here soon. Several contractors participated in a mandatory walkthrough of the facility and city officials hope that the result is a more competitive bidding process than they have seen during their previous attempts to get the project contracted out.
Courtesy photo
by
JOSH MCDONALD
Staff Reporter
|
November 17, 2020 1:11 PM
WALLACE — Initial signs are looking positive for the Wallace swimming pool.
After announcing their intentions to put the pool repair project up for a third time in the last 12 months, they have already drawn more interest than they did in either of their first two attempts.
Five contractors participated in the mandatory pre-bid walkthrough, which is already a bump in the overall interest that Wallace city officials had seen during the first two attempts at getting the project underway.
The rejected bids and consecutive seasons with no access to their beloved swimming pool had locals getting a little stir crazy and even cranky as they believed that there had to be better solutions than what their council was looking into.
Following the last failed attempt to get the project reasonably bid on, an effort throughout the Wallace community got underway as several influential residents personally went out to find interested contractors.
"After the bid came in so high last time, there was a lot of talk in the community about how we should get more contractors to bid and then it would be more competitive," said Wallace City Councilwoman Heather Branstetter. "Ed Chilgren went out and talked with someone and I believe Hollis Anderson may have done the same."
After the official notice was put out to the public, Branstetter contacted some of the people Anderson and Chilgren had mentioned to her as possibly being interested.
Branstetter also saw efforts to draw interest from the Friends of the Pool (specifically members Chrysa Malone, Julie Magnuson, Jocelyn Bachman and Amy Lynn) who may have advertised it a bit as well.
It is unknown at this time if those efforts have paid off as the official bids are due by Wednesday, but according to Branstetter there is reason to be optimistic.
"Seems to me like a good sign that we have more interest," she said.
Last month, the Wallace City Council announced that they had secured enough money to cover the costs of the repair project and were still awaiting a few other funding opportunities to potentially trickle in.
The Shoshone News-Press will have a story on the status of any bids.
---