PASS Program receives needed donation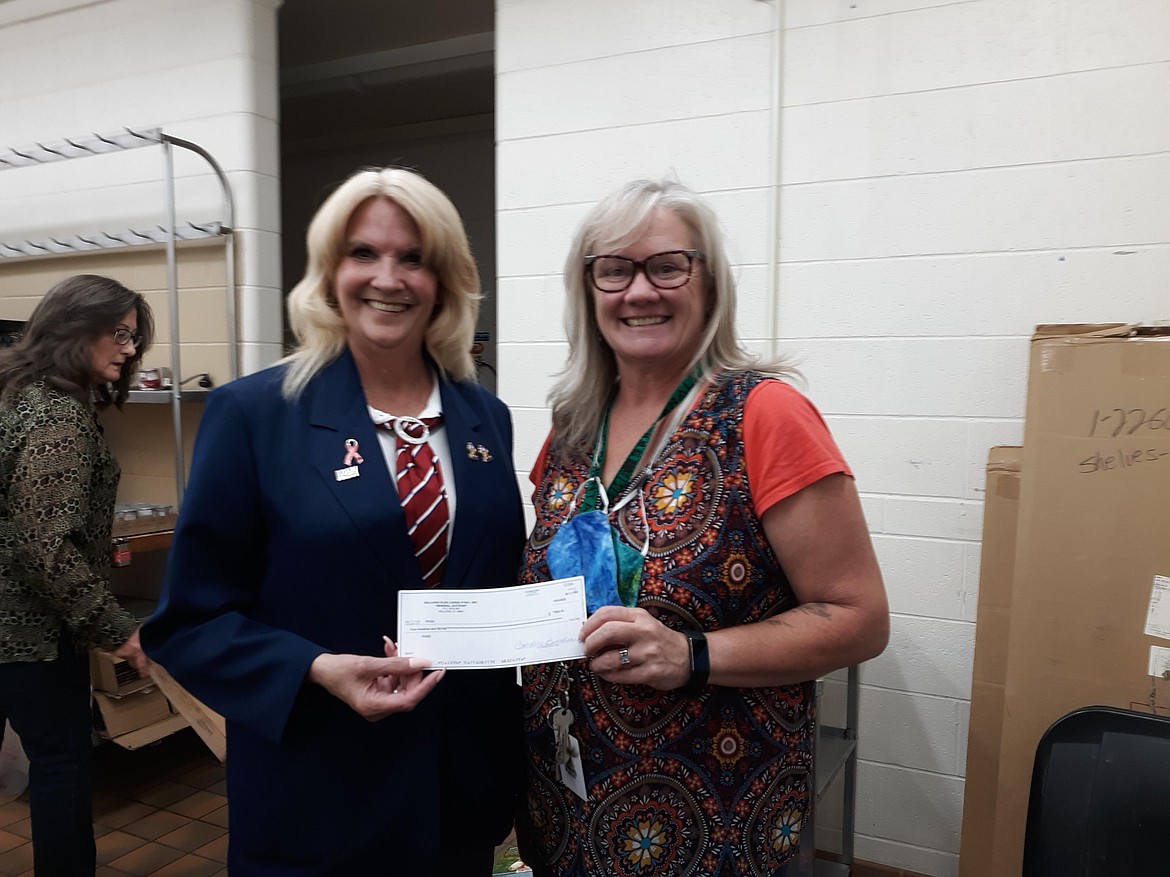 Kellogg Elks member Cari Nimirick hands a check to PASS Program Coordinator Deanne Fitzgerald to help with the program's hygiene kits.
Courtesy photo
|
October 12, 2020 1:51 PM
KELLOGG — Members of the Kellogg Elks No. 1841 are pleased to support two local programs by donating $500 each to the Pinehurst After School Solution (PASS) and the Snack Pak Program.
Hygiene kits/items will be purchased by PASS with the donated funds from the Elks while the Silver Valley Snack Pak program will use their donation to purchase food for students enrolled in the weekend Snack Pak program.
The PASS program serves grades 1-5 providing academic/homework help and enrichment activities after school Monday through Thursday to about 50 Pinehurst Elementary students. PASS staff encourage learning and creativity while providing a positive, safe environment for students after school.
The Snack Pak program is dedicated to supplying more than 90 weekend Snack Paks each week to students at Pinehurst Elementary School. In some cases, the Snack Paks are all the food the students have over the weekends. Food choices are specifically selected to provide healthy, child friendly, easy to prepare meals along with snacks so the students can self-serve over the weekends. Dedicated volunteers along with funding from grants, private and groups keep the Snack Pak program viable.
Anyone wanting to support PASS — please contact Deanne Fitzgerald 208-682-2193, ext. 4156 or Deanne.fitzgerald@kelloggschools.org. Donations to the Snack Pak Program can be mailed to Pinehurst Elementary School, P.O. Box 108, Pinehurst, ID 83850 — 100% of donations go directly to support the students.
---