Robert 'Toad' Drummond, 82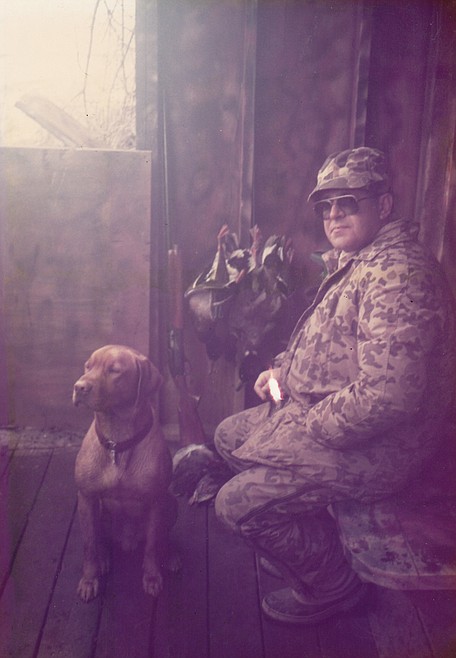 |
October 12, 2020 10:51 AM
Known for his wit and dry sense of humor, renowned Western art dealer Bob Drummond "Toad" passed away at home Oct. 6, 2020, with his devoted family by his side. Born Robert J. Drummond on April 26, 1938, in Kellogg, Idaho, to Harold and Donna (Moore) Drummond. Bob loved the outdoors.
While growing up, he spent many summers at Moscow Bay on Lake Coeur d'Alene with his Grandma Moore where she introduced him to his love of fishing. Fishing and hunting became passions.
Bob attended the University of Idaho pledging ATO. Soon after graduation, he married the love of his life Mary Krouse and began his working career in Bellevue, Wash., with Johnson and Johnson. Missing Idaho, he went to work for American Hospital Supply in Spokane before changing professions.
In 1984, he established the Coeur d'Alene Art Auction with partners Stuart Johnson of Kalispell, Mont., and Peter Stremmel of Reno, Nev. He and Mary also started their own business, Coeur d'Alene Art Galleries, specializing in historical masters, as well as contemporary artists. Bob's expertise was in the classic Cowboy and Indian scenes, Taos School paintings, and panoramic landscapes of the late 19th and early 20th centuries. After retiring and selling his businesses, he continued to consult nationally.
A past member of the Hayden Lake Country Club, he loved Idaho life with Mary and his sons, living on Hayden Lake, hunting and fishing with his buddies. He loved his weekly lunch group with his longtime best pals.
Bob is survived by his sons, Brett (Kim) of Hailey, Idaho, and Bobby (Shelby) of Hayden, Idaho; and four grandchildren, Ben, Trevor, Jake and Delaney. He was preceded in death by his parents; his uncle, Cliff and his beautiful wife, Mary.
The family would like to thank Hospice of North Idaho for making "our journey" special.
There will be no service at this time. Donations in his memory can be made to The Nature Conservancy or Hospice of North Idaho.
Yates Funeral Home has been entrusted with final arrangements. Please visit Bob's online memorial and sign his guest book at www.yatesfuneralhomes.com.
---