Dave Smith vehicles stolen from Smelterville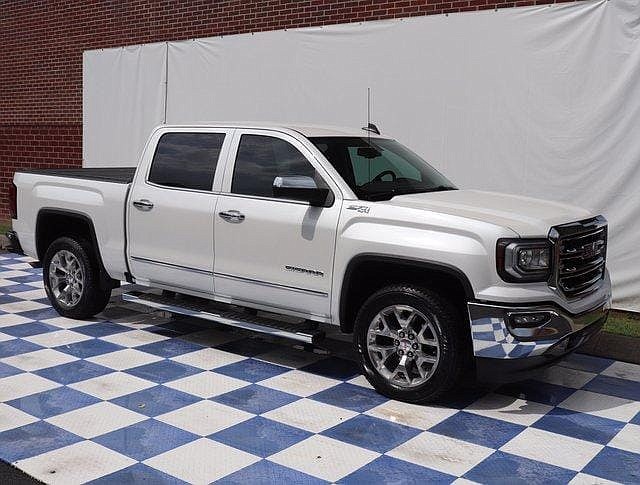 This is not the exact vehicle still missing, but is similar in look to it.
Photo courtesy of SHOSHONE COUNTY SHERIFF'S OFFICE
|
October 15, 2020 11:29 AM
SMELTERVILLE — Two of three vehicles that were recently stolen from a Dave Smith building have been recovered in Washington. Law enforcement is now asking for help locating the final vehicle.
Shoshone County Sheriff's Office Lt. Jeff Lee reports that on Wednesday, SCSO deputies responded to the fenced Dave Smith building between Walmart and Silver Leaf Apartments in Smelterville for a report of burglary and vehicle theft.
Following an investigation of the scene, the building was processed and video surveillance was obtained. Through that process, it was discovered that three vehicles were stolen sometime between 6 p.m. on Monday and 4 a.m. on Wednesday.
This information was shared with neighboring agencies and with the help of Spokane County SO/Spokane Police, two of the three vehicles have been recovered, along with one arrest in the Washington area.
The recovered vehicles are a black, 2018 Dodge Challenger Hellcat and a silver, 2019, Ram 3500 pickup.
The one vehicle still missing is a white, 2018 GMC Sierra 4dr pickup.
The incident is still an open and ongoing investigation that is involving SCSO, FBI and multiple Washington law enforcement agencies.
SCSO is asking for anyone with information or if you may have seen anyone (people/vehicles) suspicious in or around the area of the burglary to please contact SCSO Deputy Rodier by calling 208-556-1114. Reference case No. 01-2020-00839.
---