Flora Dell "Fran" Ellig,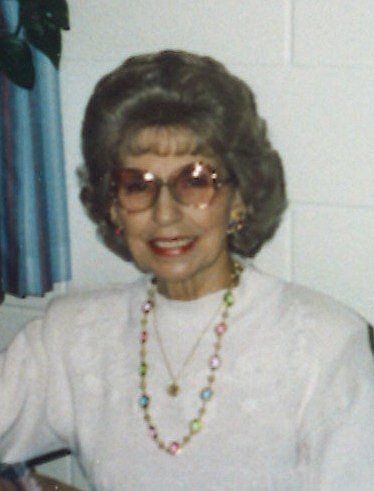 |
September 3, 2020 9:45 AM
Flora Dell "Fran" Ellig, age 105, passed away at The Garden at Orchard Ridge in Coeur d'Alene, Idaho, on Sept. 1, 2020.
Fran was born in Williston, N.D., on Aug. 21, 1915, to Claude and Grace (Chase) McCoy. Fran moved from Williston, N.D., to Wheeler, Mont., where she resided for two years and then returned to Williston. After 3 years she moved to Ogden, Utah, for three years and then to the Kellogg area in 1943. She moved to Coeur d'Alene in 1975.
Fran married Curtis Ellig on June 1, 1935, in Sidney, Mont.
She was a homemaker and Avon Representative for several years in Kellogg. Fran also worked with her husband for many years in the carpentry business.
Fran was confirmed in the American Lutheran Church in Kellogg, Idaho. She enjoyed reading, walking, crocheting, flowers and gardening. Fran was a member of the Eagles Auxiliary in Coeur d'Alene.
She is survived by her son and daughter-in-law, Gerald and Jeanne Ellig of Mesa, Ariz.; three grandchildren and four great-grandchildren; and longtime companion for many years Peggy Smith.
Fran is preceded in death by her husband Curtis, on Dec. 31, 1969; three brothers: Virgil McCoy, DeForest McCoy, and Kirkland McCoy; two sisters: Helen Petty and Ferne Storseth; and one great-granddaughter who passed at birth.
Memorials may be made to The Garden at Orchard Ridge, 624 W. Harrison Ave., Coeur d'Alene, ID, or charity of choice.
Graveside service will be 2 p.m. Friday at Coeur d'Alene Memorial Gardens, 7315 N. Government Way in Coeur d'Alene, Idaho.
English Funeral Chapel, Coeur d'Alene, is in charge of the arrangements.
Please sign Fran's guest registry and view her online memorial at www.englishfuneralchapel.com
---