Diving into 2020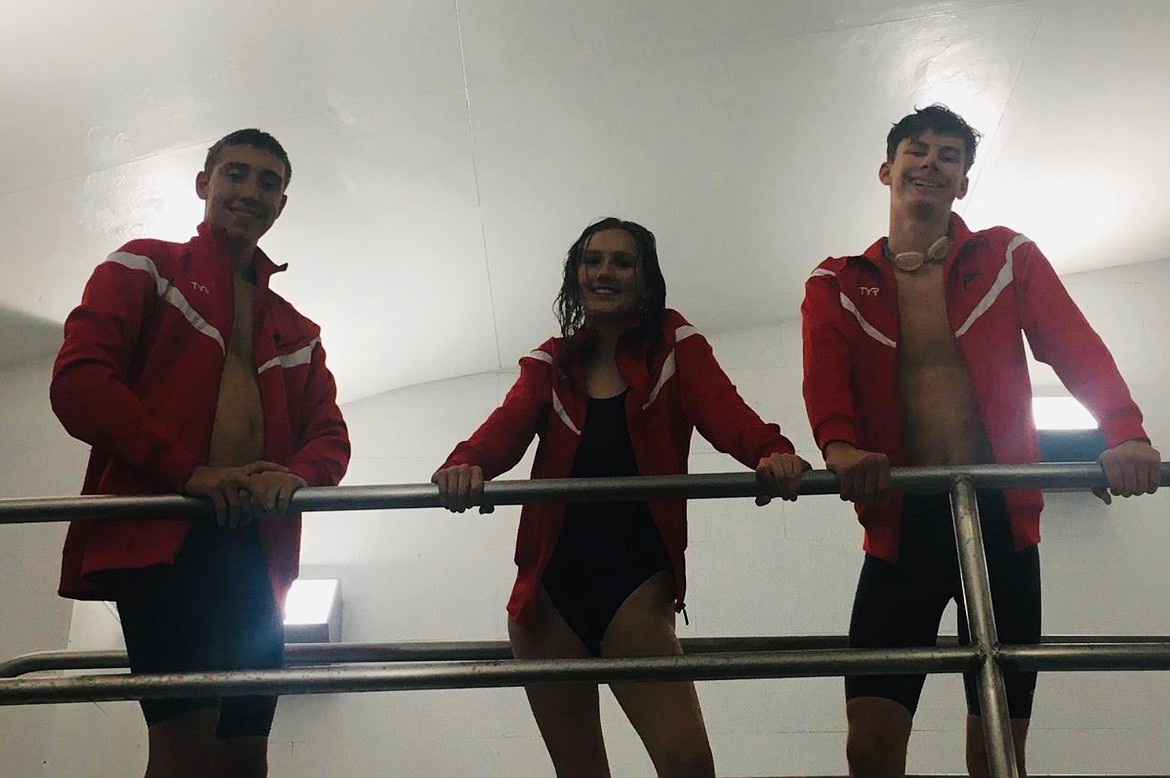 Courtesy photo The Wallace swimming team pictured from left are Ayden Hasz, Livia Blankenship and Dorsey Pearson. Not pictured is Francis Conboy, Skylee Austin and Danika Johnston.
Courtesy photo
|
September 11, 2020 12:09 PM
WALLACE –– The Wallace High School swim team is gearing up for another solid year and looking to build off the successes that they had last season.
The 2019 season saw swimmers post eight different personal best at the district meet, as well as two season best times in relay events.
Although head coach Ed Chilgren is still waiting to finalize his roster, he does have returning veterans Dorsey Pearson, Ayden Hasz and Jorden McNeil committed to growing their legacies as swimmers representing the Red and Black.
According to Chilgren, all signs are pointing toward his boys team having another solid season, while the girls may struggle to be competitive swimming against the larger schools that Wallace competes with.
In his 11th season, Coach Chilgren is looking at a smaller team than he has had the last few seasons, but he still expects them to consistently improve and potentially make some noise once the district meet rolls around in late October.
At districts the Miners will swim against the region's 4A swimmers, but Chilgren is just hoping that the season makes it that far.
"With COVID-19 anything is possible," Children said. "But we will compete with the other regional 4A schools for state meet opportunities. At the very least, we are looking for improved skills, conditioning and personal bests in events."
Home meets for the Miner Swim Team are held at the Kroc Center in Coeur d'Alene.
---