'It's probably a good thing that he is gone'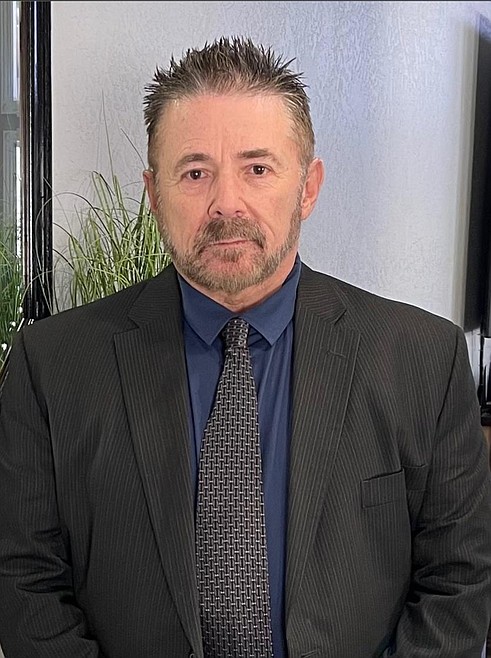 by
CHANSE WATSON
Managing Editor
|
April 1, 2021 2:56 PM
Friends and family of those who had been victimized by prolific serial killer Joseph Edward Duncan obtained a modicum of closure last weekend when news agencies across the country reported his death.
Duncan, who was sentenced to death in 2008 following his conviction for the May 2005 killing of 9-year-old Dylan Groene and three adults in Kootenai County, died Sunday of brain cancer at a hospital in Indiana, authorities said.
Among the many who spoke out publicly following the news was Kootenai County Sheriff's Detective Brad Maskell, who is featured in the Friday, April 2 episode of the North Idaho Now podcast.
Maskell was assigned as the lead investigator for arguably the largest criminal case in Kootenai County history and saw it through until the end.
Upon hearing of Duncan's death, Maskell explained that there's a level of closure that comes with it.
"It's certainly more profound now that he has passed away … although I don't think that there ever could be complete closure in a case like that because it was such a violent case and affected so many people."
After killing Brenda Groene, her boyfriend, and her 13-year-old son at their Wolf Lodge Bay-area home in May of 2005, Duncan kidnapped 8-year-old Shasta Groene and Dylan Groene. Shasta was rescued at a Denny's in Coeur d'Alene seven weeks later, where Duncan was arrested. Dylan's remains were found near St. Regis, Mont.
In addition to numerous court proceedings pertaining to the Groene case following Duncan's arrest, Maskell also testified in California where Duncan murdered a juvenile there.
Duncan was sentenced to two life terms in California for torturing and killing 10-year-old Anthony Martinez in 1997. Duncan abducted Martinez as the child played near his Beaumont, Calif., home, and the child's body was later found in the desert.
As lead investigator, it was Maskell's job to speak with Duncan following his arrest.
"A lot of people think that (he was) a crazy guy, but when you talk to him, he talked very much like how you and I would talk. In fact, (he was) a fairly articulate guy … carried on a conversation very comfortably. He would look at you, talk to you, he understood what you were saying."
The normal human behavior seemed to end there though, as Maskell noticed that Duncan reacted strangely when talking about certain topics.
"That was one of the things I noticed about Duncan when I talked to him," Maskell said. He would talk about things that you would imagine somebody would become very emotional about and he would talk about it normally. Yet, he would come onto other subjects that didn't really have a lot of bearing on what the conversation was and suddenly, he would begin to cry."
Regardless of how normal Duncan may have acted in interviews, Maskell knew he was in the presence of something evil. In addition to the crime scene where the first three murders occurred in Idaho, Duncan left behind even more horrific scenes on video tape in which he recorded the rape and torture of Shasta and Dylan. Maskell is one of the few who had to see these videos.
"The side of him that I have seen on video- he was a demon in the truest sense of the word," Maskell said. "I honestly think sometimes that I've sat across from the devil himself."
In his interviews with Maskell, Duncan explained he was motivated by his hatred of what he perceived to be "the system."
"He characterized 'the system' as the government that treated him badly," Maskell said. "In other words … he committed really bad crimes when he was young as a teenager and got himself committed to the McNeil Island facility in Washington. He was then subject to some of the prison lifestyle and was somewhat abused in that. He then carried on a hatred of what he referred to as 'the system' and his way to seek revenge on the system was to go out and commit what he believed to be the most heinous crimes against the system, which would be the torture and murder of children."
Shasta, the only victim involved in the Idaho incident that lived, issued a statement following Duncan's death.
Maskell read Shasta's statement and admired that she mentioned the other previous victims of Duncan.
An FBI agent told the federal jury in the Idaho case that shortly after his arrest, Duncan also confessed to killing half-sisters Sammiejo White, 11, and Carmen Cubias, 9, near Seattle in 1996.
Moving forward, Maskell believes that Duncan is exactly where he should be.
"I have no idea of what level of brain cancer he had. I don't know much about … the way he died, but it's probably a good thing that he is gone. The case did go on for a couple years for me and honestly, I live that case almost daily to this day … that was quite a case that affected me very profoundly. It's a case that I think about often"
"I'm relieved that he is gone and that he is where he belongs. I don't think he could be fairly judged for what he did (while alive), now he is going to be judged if you believe in that and really that is where he belongs."
•••
The Associated Press and Coeur d'Alene Press contributed to this article.
---