Work begins near Smelterville bridge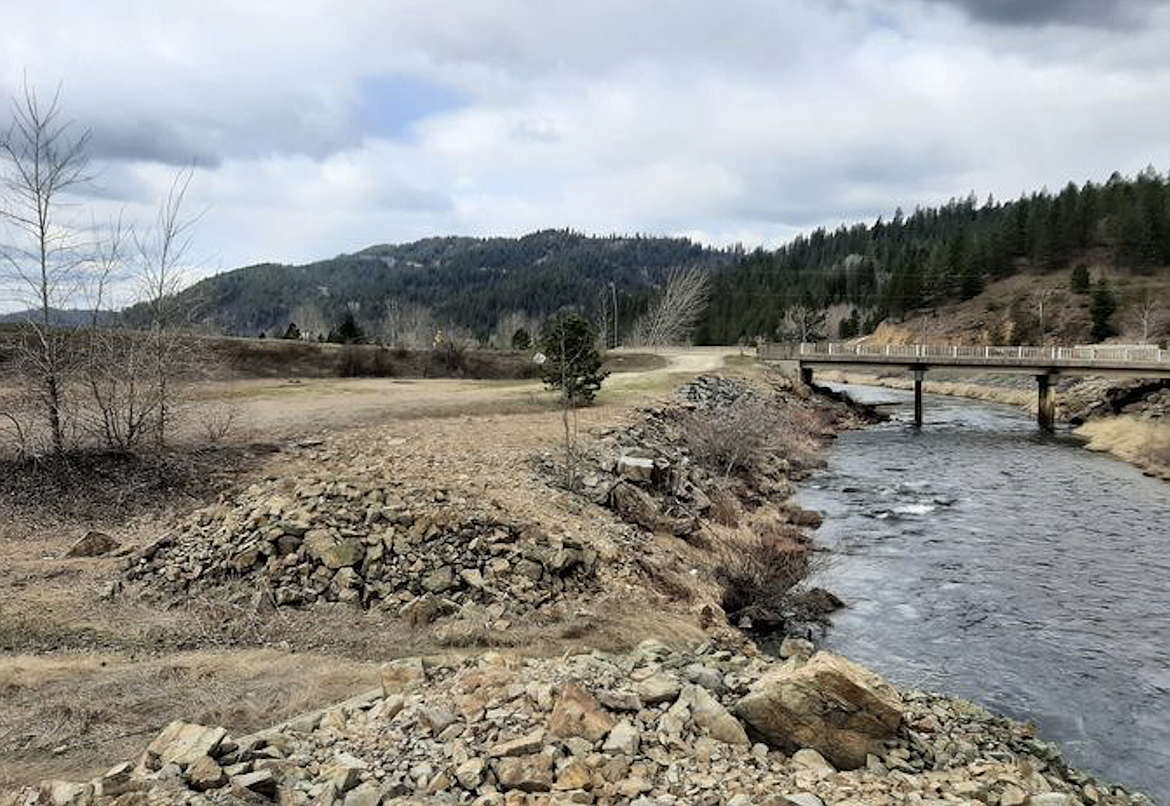 Theater Bridge and its surrounding areas will be part of a cleanup project this week to make the area safer for recreators who regularly play in the area.
Courtesy photo
by
JOSH MCDONALD
Staff Reporter
|
April 5, 2021 11:41 AM
SMELTERVILLE — Cleanup work at the popular Theater Bridge began on Monday according to the Idaho Department of Environmental Quality (IDEQ).
The estimated two-week project will see crews remove roughly 2,300 cubic yards of contaminated material from around the summer recreational hotspot, which has become increasingly popular with both swimmers and campers. 
Theater Bridge is located right off I-90, where people would cross the river as they head toward the old drive-in movie theater.
The site is one of the few sections of the South Fork of the Coeur d'Alene River that is easily accessible and easily navigable for recreators, but also has a high concentration of heavy metal contamination, including lead, zinc, arsenic and cadmium. 
IDEQ doesn't expect the project to impact traffic much, but is warning residents that there will be increased truck traffic on the roads in the area Monday through Thursday, from 7 a.m. to 5:30 p.m. daily.
Due to the hazardous nature of the materials that are being handled, each truck is required to cover its loads to prevent as much spreading of the materials as possible when making its way from the site to the repository, where it will be dumped and capped to prevent further contamination. 
After the work is completed at Theater Bridge, further work from McGillivray Environmental will progress just downstream near the Airport Riverwalk. 
That site has become a popular area for folks looking for a scenic place to walk their dogs. 
Crews will use gravel to cap contaminated soils near the airport, creating a clean access and parking area. 
Both the Theater Bridge and Airport Riverwalk projects are expected to wrap up by April 22.
In a recent release, the IDEQ hopes that people will heed all the signage through the area before choosing a spot to recreate 
"While enjoying the beautiful local environment this spring and summer, it's important to know where to recreate safely," the release read. "Pay attention to public health signs." 
For helpful tips on limiting exposure to lead and other metals, see EPA's Healthy Living in the Silver Valley and CDA Basin brochure at semspub.epa.gov/work/10/100272444.pdf.
---