Kingston man succumbs to self-inflicted injuries
by
CHANSE WATSON
Managing Editor
|
April 7, 2021 12:28 PM
KINGSTON – An adult male passed away Tuesday after suffering a self-inflicted injury.
The Shoshone County Sheriff's Office reports that on April 6 at approximately 12:52 p.m., two SCSO deputies responded to a Kingston residence for a welfare check in reference to someone in distress.
Upon arrival, an adult male was located in medical need by deputies and family.
The News-Press has confirmed through numerous sources that the wounds sustained by the individual were self-inflicted.
Life saving measures were performed immediately by the deputies and medical crews from Shoshone County Fire District No. 2 were dispatched. The male soon after was taken by EMS to Shoshone Medical Center in Kellogg, then transported to Kootenai Health in Coeur d'Alene via Life-Flight.
At approximately 5:16 p.m., the male succumbed to his injuries at Kootenai Health.
Kellogg School District Superintendent Nancy Larsen acknowledged Wednesday morning that the male was a student at Kellogg High School.
"We have support for students here at the school," she said in a news release."We are concerned about each of them and their well-being. We are expressing the need for them to take care of themselves and reach out to an adult or a counselor to talk with about this incident. We have district professionals, counselors, and clergy members from around our area here today to help us, staff and students alike, process through this event. Students may reach out at any time during the day to visit personally with someone. We have information we can provide to take to others as needed."
SCSO also expressed their thoughts and prayers following the incident.
"At this time, no further information will be provided or shared for the respect of the family, friends, students and staff," SCSO stated.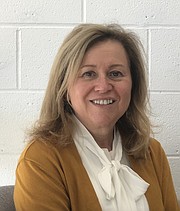 ---