Mark Edgar Whitley, 59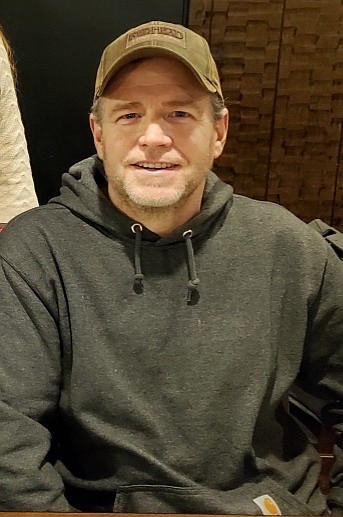 |
April 21, 2021 10:55 AM
Mark Edgar Whitley, 59, of Pinehurst, Idaho, left us peacefully on March 30, 2021, after a courageous battle with cancer.
Mark was born on May 30, 1961, in Kellogg, Idaho, to Edgar and Carol Whitley. He attended and graduated from Kellogg High School in 1979.
After graduation, he went to Bunker Hill until their closure. He moved to Salt Lake City, Utah, for a time before returning to the area to be close to his two daughters. From there, he worked for Hecla and then later moved on to Walmart in Smelterville, Idaho.
Mark was an avid lover of the outdoors. He enjoyed fishing in the local rivers and lakes. He looked forward to hunting season every year, a pastime he enjoyed with his dad, and eventually with his children and grandchildren. He also really enjoyed spending time with his mom at her cabin in Henry's Lake, Idaho.
He really enjoyed watching his grandchildren grow up and being involved in their lives. From birthday parties, field trips, sporting events, dance recitals and school concerts. He was an active part of their lives and a very proud Grandpa.
Mark is survived by his daughters, Amanda Whitley (Andrew Lipscomb) of Kellogg and Cynthia (Brent) Therrrian of Silverton, Idaho; granddaughters Elizabeth Marek and Olivia Therrian; grandsons Luke Marek, Logan Marek, Michael Lipscomb and Landon Therrian; two great-grandchildren, Levi and Novella Pease; his mother, Carol Whitley of Blackfoot, Idaho; brothers Danny Wayne of Salmon, Idaho, Ricky Wayne of Salmon and Craig (David Palomo) Whitley of Pittsburg, Calif.; sisters Teresa Whitley of Blackfoot and Kathleen (Marty) Hrabik of Blackfoot; a beloved aunt, Barbara Anderson of Kellogg; nephews Martin Hrabik, Cole Hrabik and Daniel Wayne; and nieces Alicyn Whitley and Mallory Wayne.
He was preceded in death by his father, Edgar Whitley; and his paternal and maternal grandparents.
Services will be held at 1 p.m. Saturday, May 1, 2021, at the Silver Valley Worship Center in Smelterville, with a potluck reception to follow at the recreation hall next to the church.
---