Beulah Faye Aldrich, 78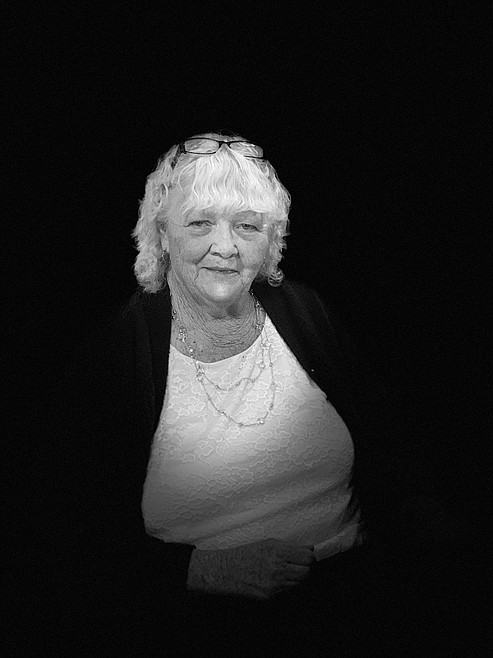 |
April 29, 2021 10:10 AM
Beloved mother, grandmother, great-grandmother, sister and friend, Beulah Faye Aldrich, 78, of Kellogg, Idaho, passed away April 26, 2021, at the Mountain Valley Nursing Home in Kellogg. She was born April 8, 1943, in Mena, Ark. Beulah was the daughter of John and Mary (Patrick) Vaughn.
As a young child, Beulah moved to the Silver Valley with her family from Arkansas. She attended and graduated from Kellogg High School, class of 1960.
In 1965, Beulah was united in marriage to Presley Aldrich at the Hitching Post in Coeur d'Alene, Idaho. Together, they had five children. Presley sadly passed away in 1981.
Beulah was a homemaker for many years before working several odd jobs around the Silver Valley. In her free time, she enjoyed camping, fishing, crocheting and knitting. She loved nothing more than spending time on the rivers and lakes with her family.
Beulah is survived by her five children, Tammy (Sergio) Elizondo, Ronnie Aldrich, Nancy (Danny) Greene, Tina Cisco and Cindy (Mark) Stevenson; 13 grandchildren, Steve, Nadia, Eric, Katie, Ryan, Matthew, Amber, Daniel, Jonathan, Jordan, Tiffany, Justin and Taylor; and 16 great-grandchildren, Presley, Nevaeh, Isabel, Maddi, Jackson, Jason, Summer, Rainy, Jacob, Rusty, Cash, Jameson, Tayzlee, Taytum, Rileigh and Audrie. She is also survived by her siblings, Mary Robinson and Norma Pollit; and numerous nieces and nephews. Beulah was preceded in death by her parents; her husband, Presley; and her siblings, Leonard Vaughn and Rosie Frazier.
Graveside services will be held at 2 p.m. Saturday, May 1, 2021, at Greenwood Cemetery in Kellogg. There will be a gathering at the Lion's Club in Smelterville, Idaho, immediately following.
Shoshone Funeral Services & Crematory, Kellogg, is entrusted with services. You may share your memories of Beulah and sign her guest book at www.shoshonefuneralservice.com.
---