Gloria Joan Spotanski, 88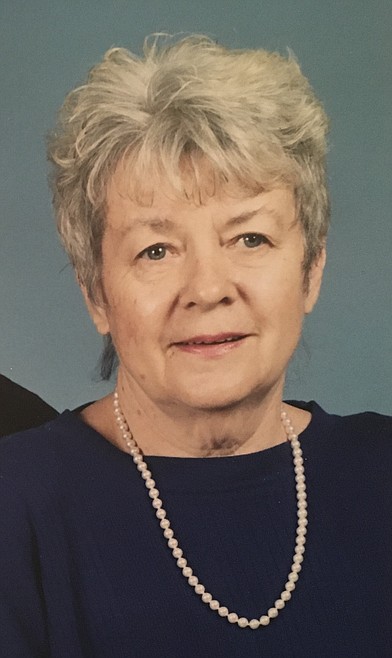 |
February 10, 2021 1:23 PM
Gloria was born on May 22, 1932, in Kansas City, Mo., to Margaret Jett and James Frazier. She passed away Feb. 8, 2021, from complications of a number of ailments that she faced through the years with strength and determination.
She grew up in Missouri, with her younger brother, Tom. At a young age, she moved with her family to Farragut, Idaho, where her stepfather was stationed with the U.S. Navy. They lived in North Idaho for several years and Gloria graduated from Coeur d'Alene High School. In 1951, Gloria was the runner up for Miss Northern Idaho.
Her dream was to become a nurse so Gloria enrolled in Sacred Heart School of Nursing. After two years in the program, the love bug bit when she met the lover of her life, Steve Spotanski. Steve was stationed at Fairchild AFB in Spokane. They married on April 23, 1955, and lived in Spokane for a short time. They then moved to Nebraska living in Omaha and Grand Island where they managed a mobile home sales company. Their family grew rapidly with three children in just over three years. The Northwest kept beckoning them back and after about six years, they returned to the Northwest. They lived in Spokane Valley and Dalton Gardens before settling in Pinehurst, Idaho, where they resided for 45 years.
Gloria and Steve loved to camp and spent any beautiful weekend on the rivers of North Idaho. Gloria loved to play card games and board games, and would stay up until the wee hours of the morning if she could find someone who was willing to join her. She volunteered so of her time at the local elementary school. She loved to tease and joke with family, friends and managed to keep everyone entertained.
Gloria was preceded in death by her husband, Steve; her parents and her brother, Tom Rieger. She is survived by her children, Vicky (Tim) Rogers, Mike (Lisa) Spotanski and Robert Spotanski; grandchildren Dylan Spotanski, Beau Rogers, Jared Rogers and Casey Spotanski; her sister, Terry Knight (Anne Smyth); and numerous nieces and nephews.
Due to COVID-19 restrictions, a service will be held at a later date at St. Rita's Catholic Church in Kellogg, Idaho.
Shoshone Funeral Services & Crematory, Kellogg, is entrusted with services. You may share your memories of Gloria and sign her guest book at www.shoshonefuneralservice.com.
---