A case of the blues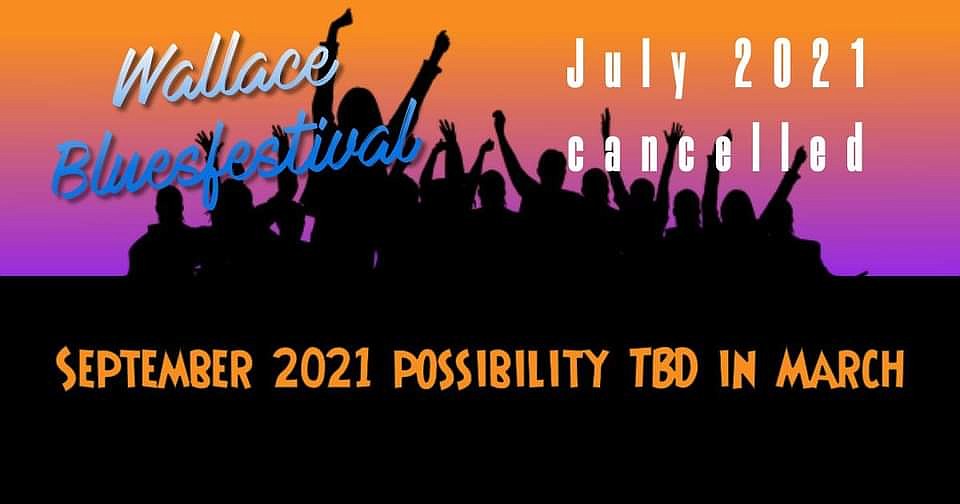 by
CHANSE WATSON
Managing Editor
|
February 16, 2021 9:18 AM
WALLACE — It was in May of last year that the Wallace District Arts Council made the tough choice to cancel the Silver Valley's largest event — the Wallace Blues Festival. With pandemic restrictions and too many unknowns surrounding the virus, Blues Fest became one of many local events that couldn't carry on that year.
While things look a little better on the COVID front, the fate of the 2021 Blues Fest is still in the air.
Council President Marcy Hayman explained that the Wallace District Arts Council decided last Wednesday to once again cancel the event that was originally scheduled for July 9-11.
"Our biggest concern was that we would need the attendance and we just felt that the attendance wouldn't be there this year," she said.
The council waited as long as they could to make a decision, but with longtime attendees making reservations, they simply couldn't wait any longer.
In an effort to possibly save the festival though, the council will be hosting a meeting on March 2 to discuss moving the festival to a September 2021 start date — a first for the event. Those being asked to attend include all the Wallace business owners who would like to give input on what direction the festival should take.
"With your critical involvement, we can make this event a smashing success and ensure that all health and safety protocols are met with the utmost attention," the meeting's Facebook event page read.
Attendees should expect to be presented with a proposed plan, then be able to give their feedback on it.
"We want to hear what the business people want, not just for this festival, for ones in the future as well," Hayman said. "This is a great time to take a look at what we have been doing. It's a great time to give us input and get them involved."
Hayman hopes that the council and the business owners can facilitate a festival that not only would benefit the businesses of Wallace and the greater Wallace area, but also the citizens who attend.
The council meeting will be held on March 2 at 4:30 p.m. in the Wallace Elks building.
---