Rickets gets suspended sentence in Nuchol's Gulch standoff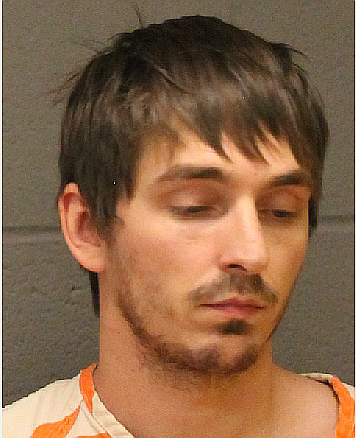 by
JOSH MCDONALD
Staff Reporter
|
February 18, 2021 12:07 PM
WALLACE — Ryan Rickets appeared before Judge Scott Wayman via teleconference and was sentenced to five years on Wednesday afternoon for his part in a standoff that occurred last summer in the Nuchol's Gulch area of Osburn.
His sentence was then suspended by Judge Wayman, who placed Rickets on two years of supervised probation, as well as some community service time.
Should Rickets not complete the required community service hours or he doesn't follow the requirements of his probation, he will serve the two-year fixed, three years indeterminate sentence.
In December of last year, Rickets entered guilty pleas for two of four charges stemming from including felony unlawful possession of a firearm and a misdemeanor resisting arrest charge, but had felony aggravated assault and misdemeanor assault charges dismissed.
While reports over the initial cause remain unclear, it was reported that Rickets had a disagreement with a neighbor concerning the lighting of fireworks over the course of multiple days.
On July 1, deputies from the Shoshone County Sheriff's Office were dispatched to the scene.
The responding deputies arrived on scene and witnessed an intoxicated Rickets walk out of a residence and onto a balcony while holding a firearm.
According to the deputies, Rickets then fired several rounds into the ground within the deputies line-of-sight, who then retreated and called for additional units to assist with scene containment, including officers with the Osburn Police Department, and the Idaho State Police.
Shoshone County Deputy Prosecutor Ben Allen, representing the state, requested the five-year sentence while also acknowledging the rehabilitative work that Rickets has completed since the date of the incident, but pointed out that this wasn't Rickets' first felony offense and the overall severity of the situation.
"The seriousness of that conduct is something that the state puts a great importance on ensuring that future conduct of this nature does not happen again," Allen said. "I think that Mr. Rickets is very fortunate that nobody was injured in this incident and particularly that law enforcement officers who were simply doing their job and responding to an emergency call were not injured based upon his haphazard discharge of firearms. Ultimately in the area of Nuchol's Gulch in Osburn on the day of the incident, a standoff ensued that involved multiple law enforcement agencies, numerous officers staying at gunpoint on the residence, and ultimately Mr. Rickets' wife and children having to be ushered out of the home to ensure that they were not injured throughout the course of Mr. Rickets' conduct."
Rickets' attorney Erik Smith attempted to shift the narrative away from Rickets and instead dispute the claims that the responding officers were threatened in any sort of way despite the reports of gunshots being fired by Rickets in their alleged direction.
"Law enforcement was not the victim, law enforcement was not shot at, law enforcement was never in the way," Smith said. "The fact that they barricaded Mr. Rickets in — left him with the terrible choice of what to do with the behavior that's just transpired."
As mentioned, Rickets' wife Heather Therrian, was also in the home along with two children during the incident.
Therrian exited the home following negotiations between Rickets and law enforcement, then Rickets used the releasing of the children as a cover for his own escape out the back of the house and up into the hillside.
Deputies then watched the home until Rickets returned to it on Thursday afternoon and took him into custody later that evening.
For her involvement, Therrian was charged with concealing evidence and felony accessory concealing or harboring a felon.
Those charges were dismissed as part of a deal where if Rickets pled guilty and assumed responsibility for his actions, then no further action would be taken against Therrian.
In December, Shoshone County Prosecuting Attorney Keisha Oxendine explained how she looked at the situation as a whole — including how the charges of Rickets and Therrian were intertwined with another and made her recommendation based on the history of the individuals involved.
"A review of Rickets' history shows we have concerns for public safety with his case," Oxendine said. "Whether he pleads or is found guilty of one or more than one count, he is likely to receive a concurrent sentence. As a result, we made an offer consistent with being able to recommend a prison sentence. A review of Therrian's history indicates she has no criminal history of concern. In addition, she had been pursuing rehabilitative efforts during pretrial release. As a result, where Rickets was willing to take responsibility for his actions if Therrian's charges were dismissed, we felt that this was a good outcome for both cases."
According to iCourt, Rickets was found guilty of misdemeanor battery/domestic violence in 2017 and was also charged with aggravated battery in 2018, but those charges were eventually dismissed.
---