Hazel Luella Bonander Hoffman, 85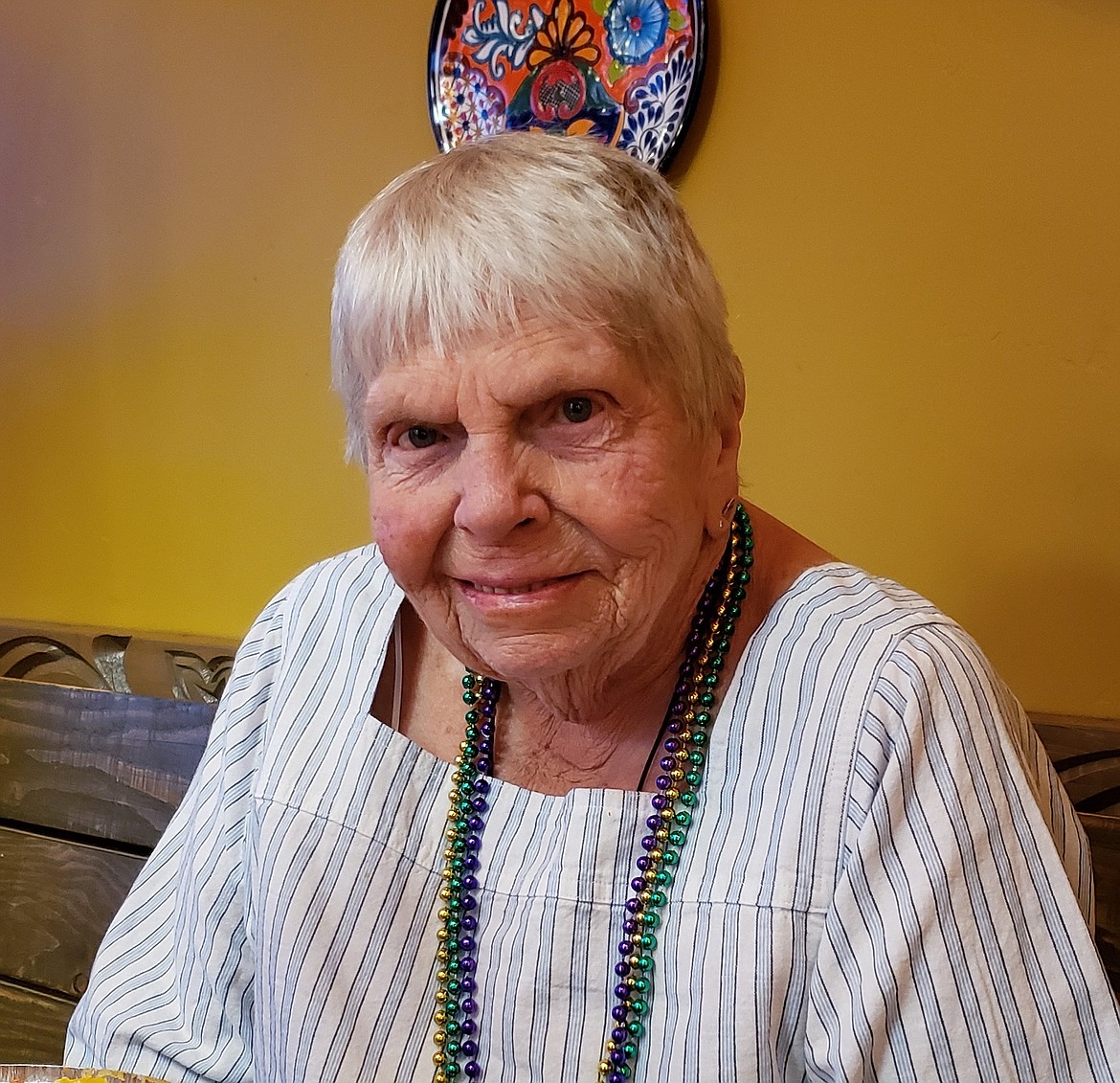 |
January 4, 2021 10:02 AM
Hazel Luella Bonander Hoffman, our amazing mother, sister, aunt, grandmother, great-grandmother and friend, was the life of every party from her debut into this world on Feb. 25, 1935, until she passed away from COVID-19 on the morning of Dec. 18, 2020, and left us longing to laugh with her once again.
Some people enter a swimming pool by first dipping a toe, some wade in slowly, but Hazel Hoffman cannonballed, both literally and figuratively. She was an original who lived life with the laughter and zest that we should all strive for. Hazel was a woman of love, faith, and laughter who always had a joke or a hug for the people around her.
Hazel was born to Hilda Alice Gran Bonander and Ernst Gunnar Bonander, but 10 days after Hazel's birth, her mother returned to heaven, and Hazel was adopted by her aunt and uncle, Mabel Helen Gran and Gust Adolph Bonander, and was raised in Montana as one of their own.
Hazel was a nurturing, generous person who was happiest when she was helping others. True to that nature, Hazel attended nursing school and became a nurse. While at school, Hazel met the love of her life, Arthur Thomas Hoffman, who she mistook for the paperboy; they married on April 17, 1954. They had two children, Debbie and Tom, who were everything to them.
The family moved for their jobs from Kellogg, Idaho, to Gilman, Colo., to Philipsburg, Mont., to Guernsey, Wyo., to Heber, Utah. Wherever they lived, Hazel was quick to make friends. They stayed in Heber, put their kids through high school, and moved back to Idaho, settling in Kingston where Hazel continued her work in the medical field. Though their family and grandchildren lived in different states, she remained a devoted grandma. The grandkids would come for long visits during the summer, and Hazel hiked, swam, floated rivers, camped, fished, boated, and played with the grandkids. Whether she was doing those activities, or bowling, hitting golf balls, playing softball, dancing, playing cards, painting, or helping others, Hazel was always living life to the fullest. Every family member has a memory of Hazel's infectious laughter and mischievous sense of humor that made life so much fun. She made life more vibrant wherever she went.
Hazel loved her family wholeheartedly, and they loved her back. Hazel bragged about her family to anyone who would listen. She was so proud of their accomplishments in life and made sure to make them all feel special. At the family gatherings she loved so much, Hazel would sit for hours chatting with her grandchildren and great-grandchildren. She loved to be with them. In addition to her children and grandchildren, Hazel had many dogs over the years that she adored. If a person knew Hazel, they almost certainly knew her puppies that accompanied her wherever she went.
In 2015, Hazel moved back to Utah to be close to family and moved into the local assisted living facility in 2019. She loved the great friends she made there and loved to play games, and chat with them at dinner. The last year was hard for her to not be allowed to visit people or see her family, but Hazel was a devout Lutheran and had great faith in the Savior that comforted her; we know she is having a great reunion with her family who was waiting for her on the other side.
Hazel was preceded in death by her parents; her beloved husband in 1994; her siblings, Oscar, Joyce and Arlene; and her great-granddaughter, Gracie. She is survived by her older sister, Florence Alice Toft of South Dakota; her children and their spouses, Debbie and Robert McDonald (Heber) and Tom and Nancy Hoffman (Twin Bridges, Mont.); seven grandchildren, Natalie, Travis, Tausha, Kristen, Beau, Camille and Courtney; 19 great-grandchildren; many nieces, nephews, friends and her dog, Sweetie, all of whom she loved dearly.
Funeral services will be held at 11 a.m. Saturday, Jan. 16, 2021. Because of COVID-19, only immediate family will attend in person. Please email to hazelhoffmanmemorial@gmail.com if you are interested in viewing her service virtually, we will send you the link.
---