Re-elected officials sworn in
by
JOSH MCDONALD
Staff Reporter
|
January 12, 2021 8:00 AM
WALLACE — While there wasn't the usual pomp and circumstance that comes with a political swearing-in ceremony, Shoshone County's re-elected officials have once again been made official.
Shoshone County Commissioner Mike Fitzgerald, Prosecuting Attorney Keisha Oxendine and Sheriff Mike Gunderson were all sworn in on Monday for their respective offices by Commissioner John Hansen at the Shoshone County Courthouse in Wallace.
Due to the pandemic, the ceremony that is normally held in the ornate rotunda of the courthouse (oftentimes, with cake available) was instead conducted over the phone — an experience that was a little different for Fitzgerald.
"It was kind of anticlimactic," Fitzgerald said. "It was very simple, but I can definitely say that I really like having them in the rotunda."
Like at all Shoshone County facilities, COVID-19 restrictions have limited interaction between citizens and their public servants at the courthouse.
Fitzgerald ran unopposed and was re-elected to his post as Shoshone County Commissioner (1st District) for a four-year term. Oxendine also ran unopposed and was re-elected as Shoshone County Prosecuting Attorney. Gunderson was also re-elected to his post as Shoshone County Sheriff for another four-year term with no opposition.
2nd District County Commissioner Jay Huber was also re-elected and ran unopposed in November, but was unable to attend.
Following the ceremony, Fitzgerald was also renamed as chairman of the Shoshone Board of County Commissioners — a position that he has held during his last two terms as well.
These four were part of Shoshone County's biggest election in 12 years, as 77% of registered Shoshone County voters (or 6,125 ballots out of a possible 7,920) showed up to the polls.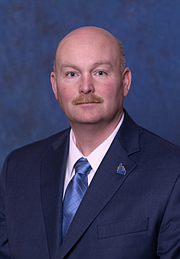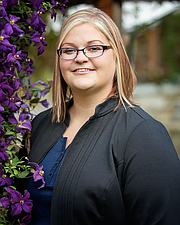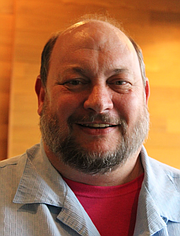 ---