Serve Idaho looking for representatives
by
JOSH MCDONALD
Staff Reporter
|
January 12, 2021 8:00 AM
The Idaho Department of Labor is looking for representatives for their Serve Idaho program.
Serve Idaho is a collaborative effort between private and nonprofit organizations, schools, as well as other state and local government agencies to advance service programs nationally and promote volunteerism throughout Idaho.
Selected representatives to the Governor-led commission will serve a three-year term and assist in the administration of grants, working with young people, hosting the annual Serve Idaho Conference and the Idaho's Brightest Star Awards.
Renee Bade, a program supervisor of Serve Idaho, ran down a list of benefits for those selected to be in the program including a living stipend, health insurance, child care for full-time members, further education, and earn an education award upon the completion of their term of service that can be used to further education or to pay off student loans.
While those are the guaranteed benefits, getting involved with Serve Idaho can also build strong personal and professional network opportunities. These opportunities can be useful with professional development and specialty certifications (especially in their conservation programs, which include Red Card certification, chainsaw certification, and wilderness first aid). On top of it all, those in the program will be able to travel throughout the United States with the AmeriCorps National Civilian Community Corps program.
The commission is seeking representatives from the following areas:
• Business.
• Volunteer sector.
• A national service program.
• County or city government.
• Local labor organization.
• Expertise in the educational, training and development needs of youth, particularly disadvantaged youth.
All interested individuals should contact Renee Bade at renee.bade@labor.idaho.gov for application information. Applications must be submitted to Serve Idaho by Tuesday, Jan. 19 for consideration.
The Serve Idaho Commission is funded in part by AmeriCorps and the Idaho Department of Labor.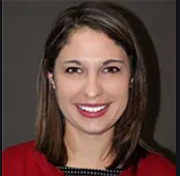 ---