Local firefighters to host fundraiser this weekend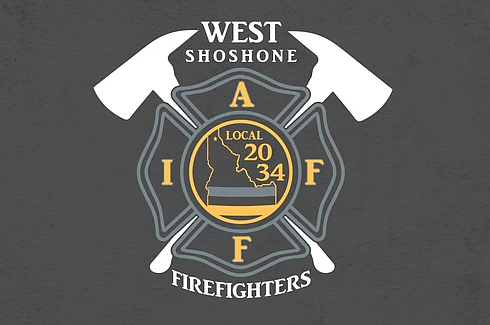 by
JOSH MCDONALD
Staff Reporter
|
July 19, 2021 3:08 PM
KELLOGG — The West Shoshone County Firefighters Local 2034 is excited to be hosting its second fundraiser event this weekend.
Union president Nick Waites is hoping to see many locals come out and support the union in the name of giving toward an important cause.
"All proceeds go toward our local North Idaho CASA group," Waites said. "We're excited to be benefiting a really awesome cause."
CASA stands for Court Appointed Special Advocates and North Idaho CASA is a group that provides advocates for children who have been removed from their homes by law enforcement.
These people are needed for several various aspects of a child's life as they move through the legal process.
This year, Waites has worked with Radio Brewing to create a specialty beer for the event to commemorate the evening and add a unique flavor to the evening.
Those who purchase tickets are not only guaranteed to get some of that specialty brew, but also a commemorative glass and a pulled pork dinner.
A special custom T-shirt is also available for folks to purchase.
The local firefighters union also commissioned three custom taps that were crafted by Creative Custom Designs, which will be auctioned off throughout the evening.
"We're starting things at 6 p.m. and we don't have an end time," Waites said. "It should be a really good time and we're going to go until everyone's partied out."
The fundraiser will be held in the old Shoshone County District No. 2 Firehouse, but party goers should make their way through Radio Brewing.
The West Shoshone County Firefighters Local 2034 fundraiser is Saturday, July 24, at 6 p.m.
Tickets are $25 and can be purchased at the door.
---