Laura Carli (Roletto) Joki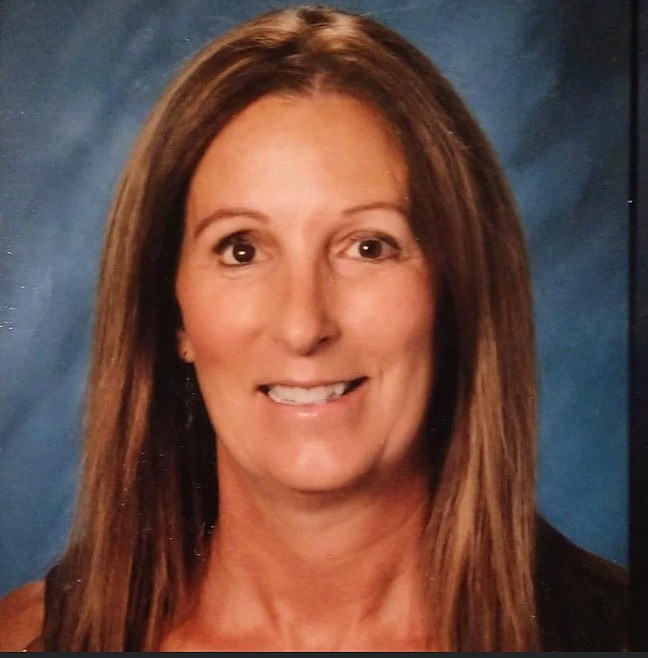 Laura Carli (Roletto) Joki of Boise, a beloved wife, mother, sister, aunt, cousin and educator is now at peace after a three-year battle with Progressive Supranuclear Palsy (PSP).
Laura was born in Butte, Mont., on Feb. 6, 1959, the second child born to Marion Laura (Gray) Roletto and Henry John Roletto. She was named after her mother, taking her middle name, and her grandmother, Theresa Carli Roletto.
Laura grew up mostly in Wallace, Idaho, where she was a member of the St. Alphonsus Catholic Church, learned to swim in the ice cold Wallace pool, learned to ski at Lookout Pass (where she broke her leg), and played many sports. She loved softball, track and basketball. Laura was a member of the Camp Fire Girls organization for many years. She earned her Wo-He-Lo medallion, which is the highest honor of Camp Fire Girls, and worked as a counselor ("Shasta") at Camp Neewahlu. Laura performed in many school plays at Wallace High and gradated with the class of 1977 from WHS.
Laura attended Boise State University, where she played field hockey and ran track. After graduating with a bachelor's degree of science in education, she taught health, leadership, english, physical education and math lab for three decades, and coached in the West Ada School District. She taught most recently at Crossroads Alternative Middle School for 21 years, the assignment she loved the most. Laura loved to teach and mostly enjoyed helping disadvantaged children find courage, confidence and hope for a good future. She encouraged her students to think "long term" and taught them to be kind because "nice matters." She won Teacher of the Year on multiple occasions and her principal stated "Laura was the heart and soul of Crossroads and a champion for the underdog!"
In the fall of 1990, she met her husband, Grant, who was also a teacher and coach in Boise. They married in Kauai in March 1991 and were blessed with their daughter, Paige, in 1992. One of Laura's greatest joys was being a mother to Paige. She often joked about their close bond, calling it a "bungie cord umbilical cord." Laura was very proud of Paige's hard work and dedication in school as she progressed through college and law school, and now in her practice of law.
Laura loved spending time with her family and friends. She followed in her mother's footsteps by showing kindness to thousands of students, colleagues, neighbors and friends, by including them and making them feel needed and important.
In 2018, Laura was diagnosed with progressive supranuclear palsy. She was intent on beating this disease. She participated in medical trials at the University of California at San Francisco (UCSF), Memory and Aging Center Clinic, and was active in the Treasure Valley YMCA's Delay the Disease exercise course for people living with movement disorders. She was determined to help find a cure for this disease, would only allow "positive vibes" around her, and would often be heard saying "I'm doing great." Even when she was extremely frail, she did not give up and was willing to participate in a second clinical trial because it might help others. Laura thought highly of UCSF and the YMCA because of their kindness, compassion and dedication to seek treatment options for PSP patients, and their support of families impacted by this rare disease. She considered them to be sources of strength when her journey was rocky. Laura relied deeply on her faith, and Genesis 50: 20-22 ("You meant to harm me, but the Lord has placed me here, so that I may help others live.") to describe her commitment to participating in clinical trials to help others who may benefit in the future from the sacrifices she made to be in the clinical trials.
Grant, her husband of 31 years, cheered her on through all her efforts, helped her practice her fine and gross motor skills daily, took her to hundreds of appointments, and remained positive for her. Grant was the love of her life, and he made sure she felt loved, protected, supported and comforted. The entire Roletto family will forever be grateful to Grant for his unwavering care of Laura!
Laura is survived by her husband, Grant of Boise; daughter Paige of Philadelphia; sister Mary Jule Roletto Gabiou (Chris) of Osburn; brother Jim Roletto (Jodie) of Hayden; sister Martha Roletto (Lee Peterson) of Liberty Lake; sister Jane Roletto Hammons (Chris) of Hauser; sister Betsy Roletto Rivera of Seattle; brother John Roletto of Post Falls; aunt Elsie (Gray) Rae of Missoula, Mont.; and many nieces, nephews, cousins and other extended family members.
A beautiful, heartfelt service was held on Monday, May 24, 2021, at Holy Apostle Catholic Church in Meridian, Idaho. Please visit the website that has been created to celebrate, remember and pay tribute to Laura, https://www.forevermissed.com/laura-joki/about, where a recording of her service can be viewed.
In lieu of flowers, please consider paying it forward by donating or providing supplies to Crossroads Alternative Middle School, located at 650 N. Nola Road, Meridian, ID 83462, where a memorial fund has been set up to honor Laura's legacy as an educator and to continue to support the students she loved most; by donating to UCSF's Memory and Aging Center or the Treasure Valley YMCA's Delay the Disease Program in Laura's name to offset the cost for impacted families to participate; or by learning more about Progressive Supranuclear Palsy and passing that knowledge on to others.
Laura's family is deeply grateful for the love and support provided to her by her movement coach and nurse Brittney (Montgomery) McCuistion, and by the St. Luke's Hospice Team.
---