Johnny Neil Rowe, 62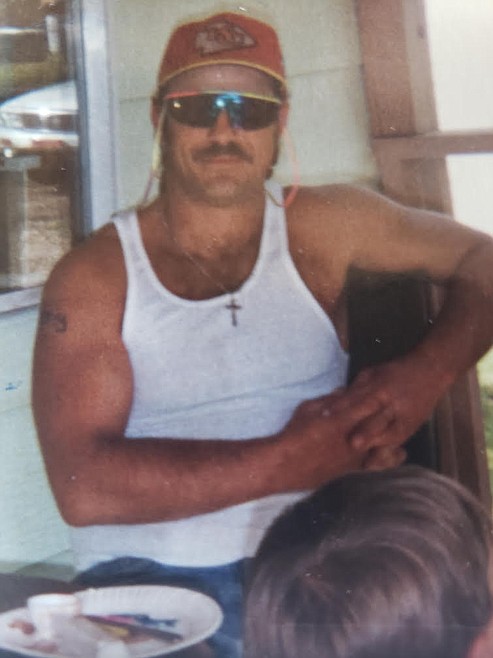 Johnny Neil Rowe, 62, a lifelong resident of the Silver Valley, passed away Saturday, June 5, 2021. He was born in Wallace, Idaho, Jan. 22, 1959, to Earl Thomas Rowe and Joann (Walker) Ross.
Johnny, the eldest of six siblings of which five, Teresa, Ramona, Bradley and Catherine (Kate) lived in Woodland Park for several years growing up. They later moved to Smelterville, Idaho, when mother Joann remarried James (Jim) Ross. He lived with the family there for a short time. Later moved in with his grandfather and grandmother, Gene and Irene Aldrich of Moon Gulch.
Johnny loved life, he enjoyed it to the fullest. He especially loved his grandchildren, Jamon and Cooper. He loved his favorite companions, dogs Brody (R.I.P) and Hunter. His favorite pastime was hanging out with good friends and fishing. He spent many hours fishing the North Fork of the Coeur d'Alene River. He enjoyed collecting old bottles, antiques, and held tight to many family heirlooms. He told many stories about his younger years with his family camping and fishing up at Graham Creek where his grandparents Gene and Irene would spend the entire summer. Countless uncles, aunts and cousins would all spend time there during the summer enjoying each other's company around a smokey campfire.
Johnny is preceded in death by his grandparents, Gene and Irene Aldrich, and Evert and Violet Walker; parents Tom Rowe and stepmother Dolly Rowe, and mother Joann Ross and stepfather Jim Ross; sister Kate Rowe; son Thomas Miller-Rowe and a nephew, Joshua.
He is survived by his children, Damon Rowe (Kaecie McManemy-Rowe), grandson Cooper of Coeur d'Alene, Idaho, and Jamie Rowe, grandson Jamon of Pinehurst, Idaho; friend and partner for many years Susie Jameson of Pinehurst; sister Teresa Rowe-Jones (William Meacham) of Post Falls, Idaho; sister Ramona Rowe-Cornella of Post Falls; nephew Casey Cornella of Boise; brother Bradley Rowe (Ida Wadsworth-Rowe) of Rose Lake; nephew Michael Rowe of Kellogg, Idaho; nephew Patrick Neil Rowe (Sierra Sauer-Rowe) of Smelterville; Kate's son nephew Bradley Enyeart (Nashea Noble-Enyeart) of Coeur d'Alene; sister Samantha Ross Cochrane (Ron Cochrane) of Smelterville; niece Jessica Cochrane (Dylan Beckadahl) of Cataldo, Idaho; niece Taryn Cochrane-Redmond (Sam Redmond) of Livingston, Mont.; stepsister Arva Rowe-Lewis (Scott Lewis) of Otis Orchards, Wash.; nieces Tabatha Poulson-Groth, Heather Poulson-Eustice and Vanessa Poulson; nephew Cody Lewis; stepsister Carol Rowe-Wirta (Mark Wirta) of Greenwater, Wash.; niece Trista Kay; stepsister Ruthann Harris of Louisiana; stepsister Jo Pines of Tacoma, Wash.; and a special acknowledgement to his friend, Leslie Winn. There are many other's uncles, aunts and cousins, too many to name but all included.
A memorial service will be held in his honor at 11 a.m. Thursday, June 17, 2021, at the Shoshone Funeral Service, 106 S. Main St., Kellogg. A gathering of family and friends will follow the service at the Smelterville Lions Club. Food will be potluck.
Shoshone Funeral Services & Crematory, Kellogg, is entrusted with services. You may share your memories of Johnny and sign his guest book at www.shoshonefuneralservice.com.
---