Charles Kinsey, 71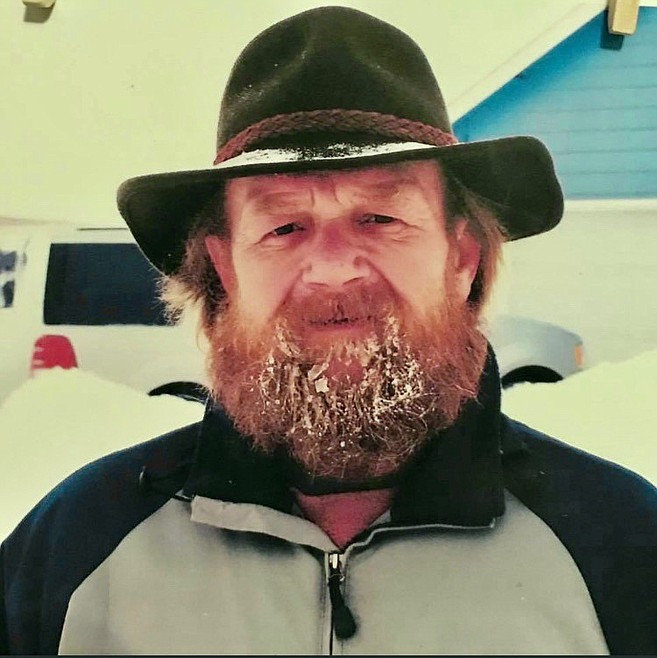 |
March 11, 2021 11:40 AM
Chuck Kinsey, 71, passed away at home on March 1, 2021, after fighting battles with cancer, chronic obstructive pulmonary disease and other illnesses related to exposure to Agent Orange. He had an explosive laugh and a wonderful smile. He will be missed very much by his family and friends.
Chuck was born in Wallace, Idaho, to Herbert Sr. and Dorothy (Proffitt) Kinsey on Nov. 17, 1949. He had three older siblings and two younger siblings. Growing up, he developed a love for the outdoors, especially hunting and fishing. Chuck attended school in Wallace, Idaho, until joining the Army Reserves in 1967 and then transferred to the Navy 1968-1971 where he served in Vietnam aboard the U.S.S. Tutuila ARG-4. Chuck was proud of his service and would always say he would do it again in a heartbeat.
Shortly after returning from Vietnam, he married his first wife; Billie Jo Ann Jasper and they had a daughter. After their separation, he wandered around to various locations, trying his hand at silver mining, sheet metal and finally carpentry. Carpentry brought him to the Tri-Cities in 1977 where he met and married his wife, Liesa Saueressig in 1978. Chuck and Liesa had two children.
Chuck enjoyed fishing and hunting with his friends and family. While raising his children, he followed them around for baseball, softball, hockey and volleyball, and was their best biggest fan. He loved to dance. He was known to drop to the ground to do the "Gator" at many family gatherings, even winning a twist competition with his wife in Idaho. He also had a love for classic cars, finally owning a 1937 Chevy for the past few years of his life. He loved cooking preferably on the barbecue or over the campfire.
He had property along the Tucannon River near Dayton, Wash., and spent a great deal of time there. He enjoyed having family and friends there with him, but also enjoyed the peace and quiet of being alone.
He was a wonderful brother, husband, dad, papa, uncle, cousin and friend. Chuck was preceded in death by his parents, Herbert Sr. and Dorothy Kinsey; father-in-law Bernard Saueressig; brother-in-law Roy Sundstrom and many friends. Chuck is survived by his wife, Liesa Kinsey; siblings Herbert (Mary Lou) Kinsey Jr. (Pinehurst, Idaho), Donna Sundstrom (Kingston, Idaho), Karan (Bob) Lees (Wallace), Pat (Janet) Kinsey (Wallace) and Randy (Lisa) Kinsey (Hayden, Idaho); three children, Angela (Paul Ryan) Kinsey (Phoenix, Ariz.), Peter (Caitlin) Kinsey (Kennewick, Wash.) and Sarah (Mick) Miller (Benton City, Wash.); six grandchildren, Austin, Damian, Cameron, Reece, Ellie and Harper; mother-in-law Marlene Saueressig (Richland, Wash.); sisters-in-law Lynn (Sonny) Goulet (Pasco, Wash.) and Lori (Rich) Gutierrez (Richland); brothers-in-law Dave (Lori) Saueressig (Richland), Paul (Patty) Saueressig (Richland), Eric Saueressig (Richland) and Dan (Michelle) Saueressig (Pasco).
An outdoor veteran's memorial service will be held at 2:30 p.m. Friday, March 19, 2021, at Einan's Sunset Gardens in Richland. Any remembrances can be directed to Chaplaincy Health Care or any veteran's organization.
---