Patrick Michael Reagan, 73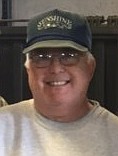 Patrick Michael Reagan, 73, was reunited with the love of his life, wife Judy, on Saturday, March 20, 2021. He passed quietly in the comfort of his Coeur d'Alene home. Patrick was born Nov. 13, 1947, in Kellogg, Idaho.
He was preceded in death by his mother, Blanche Gatzkiewicz Reagan Spicer; father Thomas Reagan; stepfather, Virgil Spicer and wife Judith Self.
Pat is survived by his son, Buddy (Patrick) Reagan; daughter Tami Reagan; and six grandchildren, Shiree, Brandon, Cameron, Brooke, Sydney and Faith.
He is known in our community and the mining community. Not only is he a veteran of the U.S. Army and reserves, 1967-1973, but he was also a proud miner for Bunker Hill Mine. He was shift boss and mine rescue certified for Sunshine Mine, winning several awards for rescue competitions. This led him to his love of gems and minerals and his extensive collection from our area and around the world.
A very hardworking man his entire life, he made friends through his endeavors. He worked for Parrot Mechanical, custodial at the Coeur d'Alene Police Department and Woodland Middle School in custodial and maintenance where he retired.
His many hobbies included fishing, snowmobiling, yard work with great detail and a collector of many things. He was a historian of local citizens and memorabilia pertaining to the Silver Valley mining industry.
Near and dear to his heart is the Cataldo Mission. He made his first replica of the Cataldo Mission into a donation box for the Mission in remembrance of his wife, Judy. He has continued to make small replicas entirely by hand to sell for donations.
He is loved dearly and will be missed by many. Dearest Patrick, you have lived a long and hard worked, honest life. We know there are people in heaven so happy to hold you in their arms again. We here will be holding you tight in our hearts.
Funeral service for Pat will be held at 10 a.m. Friday, March 26, 2021, with a viewing at 9 a.m. at Yates Funeral Home, 373 E. Hayden Ave., Hayden Lake, Idaho. Following will be a gathering/reception from noon to 3 p.m. at the Cork & Tap, 2034 N. Main St., Coeur d'Alene, Idaho, in Riverstone.
In lieu of flowers, please donate to the Cataldo Mission, P.O. Box 30, Cataldo, ID 83810. Checks can be made to Idaho Parks and Recreation (IDPR) — specify Cataldo Mission OR a donation portion may be added to the Parks and Recreation website for Patrick, and please select Cataldo Mission for the donation location.
Online registry and condolences may be found at www.yatesfuneralhomes.com.
---