Shirley Beggs Hodgdon Cole, 82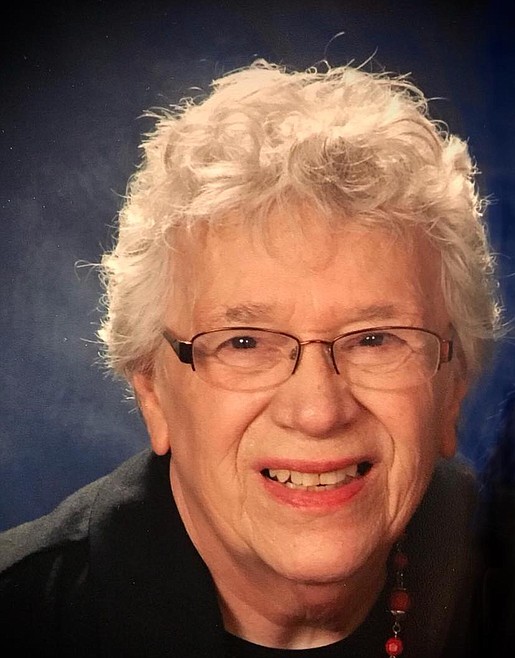 Shirley Beggs Hodgdon Cole went to be with Jesus on Wednesday, April 22, 2020, at her home at Evergreen Fountains in Spokane Valley, Wash. She was born in Walker, Minn., on April 26, 1937, to Henry Oliver Beggs and Hilda Paxson Beggs. Her five sisters: Lois, Leona, Lorraine, Carol and Judy preceded her in death.
Shirley graduated from Bemidji High School in 1955. She earned her two-year teaching certificate in 1957 from Wessington Springs College and started teaching that year in New Effington, S.D. After teaching there for two years, she moved back home to Backus, Minn., to teach second grade. She continued her education in the summers to complete her bachelor's degree.
In 1963, Shirley decided to move to Boise, Idaho, because her brother, Harold, was moving there with his family. She got a job at Collister Elementary teaching 36 second-graders. When her parents came to Boise for a visit, they decided to stay in Boise that winter. Shirley met James "Jim" Hodgdon in February and in June 1964 they were married. They had two daughters: Cynthia "Cindy" Hodgdon who teaches fourth grade in Irrigon, Ore., and Michelle "Shelley" Hodgdon St. Peter who works for Fidelity National Title Company and lives in Spokane, Wash.
Shirley continued teaching in Boise until the family moved to Twin Falls, Idaho, and then Lewiston, Idaho. She resumed teaching after the family moved to Osburn, Idaho.
Jim and Shirley were very active in the Silver Valley community and loved serving together at the then Kellogg Church of the Nazarene. Shirley helped Jim teach adult Sunday School, taught Children's Church, directed Vacation Bible School, but her heart was in missions. She was (then) Nazarene World Mission Society President for many years and loved doing her part to share the gospel and tell about the missions of the Church of the Nazarene worldwide. Jim passed away on Sept. 1, 1995.
In 1999, Shirley retired from teaching after 36 years as an educator. The last 22 years she taught kindergarten and third grade in the Wallace School District.
On Dec. 30, 1999, Shirley married Rev. Gerald "Jerry" Cole of Richland, Wash. They served in Senior Adult Ministries at the Hermiston Church of the Nazarene. Again Shirley served in missions in Hermiston. She was also on the Missions Council at the Richland Church of the Nazarene.
Jerry and Shirley loved to travel together. Their travels took them to many destinations in the United States and Canada. They enjoyed going to theater productions and Gospel Quartet Events. In 2017, they transitioned their lives to Evergreen Fountains Senior Living Center in Spokane Valley, Wash. While living there, they enjoyed being involved in the choir, and many other activities.
On Oct. 15, 2016, Michelle married Brian St. Peter in Tri-Cities, Wash. Brian was a welcome addition to her family. The St. Peter family lived next to the Hodgdon family for 27 years. Shirley had been Brian's kindergarten and third-grade teacher and remembered his gift of math. She was very proud to call him her son.
Shirley loved to share the gospel with everyone she came into contact with. She loved hearing their stories and sharing her faith.
She was a loving wife to Rev. Jerry Cole. She is survived by daughters Cynthia "Cindy" Hodgdon of Umatilla, Ore., and Michelle "Shelley" St. Peter and her husband, Brian of Spokane; stepchildren Cynthia Thompson and her husband, Rob of Pasadena, M.D., Linda Cole of Bangkok, Thailand, and Loren Cole of Umatilla; step-grandchildren Marielle Kemp and her husband, DJ of Severn, M.D., and Micheal Thompson of Baltimore, M.D.; great-grandchildren Alex and Ava Kemp of Severn, M.D.; her brother, Harold Beggs of Clarkston, Wash.; along with many nieces and nephews.
A celebration of Shirley's life will be held at 11 a.m. Saturday, May 15, 2021, at the Spokane Valley Church of the Nazarene, 15515 E. 20th Ave., Spokane Valley. Everyone is welcome.
---