William Ambler St. Marks, 68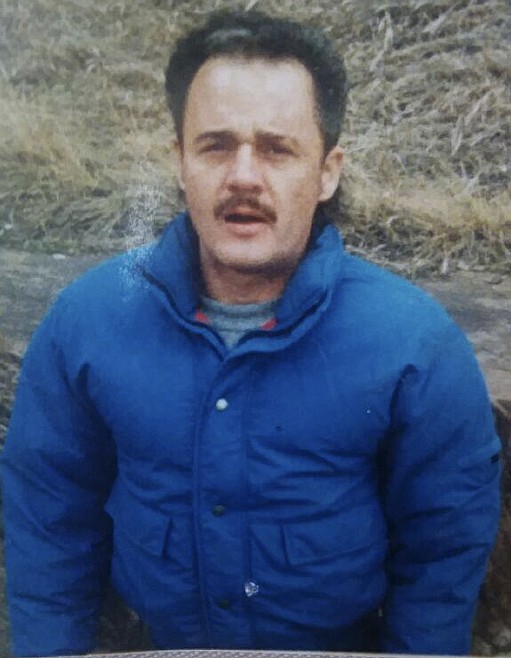 William Ambler St. Marks passed away from unknown causes on April 8, 2021, at home in Pinehurst, Idaho. He was born Feb. 16, 1953, at the Columbus Hospital in Great Falls, Mont., to Orville Rapheal St. Marks and Violet R. Clowes, both of Great Falls.
He was preceded in death by his wife, Debbie Dinius of Butte, Mont., and stepdaughter Angie Dinius of Butte; his parents, Orville St. Marks of Corcoran, Calif., and Violet Clowes Vukasin of Spokane, Wash.; his grandparents on his dad's side, Joseph St. Marks of Rocky Boy, Mont., and Mary St. Marks of Rocky Boy; his grandparents on his mother's side, Ted Clowes of Great Falls and Mary T. Damon Clowes of Great Falls; and his step-grandmother, Nedra Clowes of Great Falls. Bill is also preceded in death by two brothers, Peter J. St. Marks of Kellogg, Idaho, and Alan W. Vukasin of Pinehurst.
Bill is survived by two sons, Alan St. Marks of Butte and Billy St. Marks of Butte; three sisters, Rowena (Sis) Meader and spouse Fritz Meader of Kellogg, Theda Hill and spouse John Hill of Osburn, Idaho, and Angela A. Cochran of Liberty Lake, Wash. Bill is also survived by his brother, Kenny St. Marks of Rocky Boy; a stepbrother, Kenny Vukasin of Great Falls; grandchildren Brandon St. Marks of Butte, Hannah St. Marks of Butte, Zak Dinius of Butte and Brady Lough of Butte; and one great-granddaughter, Nova St. Marks of Butte; as well as several nieces and nephews.
Bill attended school at Longfellow Elementary and Paris Gibson Jr. High in Great Falls. In 1966, Bill attended Boys Town in Omaha, Neb., until 1968 when his family moved to Kellogg where he attended Kellogg Senior High School and was in the choir. His family moved to Rose Lake, Idaho, in 1969 where he attended Kootenai High School and played on the football team.
In 1970, Bill joined the Army and traveled to and was stationed in Germany. After the Army, Bill worked for Bunker Hill in Kellogg and for the Forest Service fighting fires. Bill was also a barber while living in Butte and became a CNA as well.
In his later life, Bill moved back to Butte and reconnected with his wife, Debbie, and lived there up until the passing of his wife, Debbie. Then he moved to Pinehurst to live with his baby brother Alan, up until Alan's passing.
Bill loved to go fishing and camping with his family in Lincoln, Mont., and Holter Dam in Wolf Creek, Mont. Bill loved to play guitar and sing country music. One of his favorite songs he sang in a country band was "Don't It Make You Want to Go Home" by Joe South.
Bill was a boxer in his early '20s, and his favorite football team was the Green Bay Packers. Bill enjoyed teasing his friends and family and telling jokes.
There will be services at 2 p.m. Friday, May 14, 2021, at St. Rita's Catholic Church in Kellogg, with a luncheon to follow. Bill will be greatly missed by his family and friends.
Messages of condolence may be sent to the family online at www.shoshonefuneralservice.com. Shoshone Funeral Services, Kellogg, is assisting the family with arrangements.
---