Two becomes one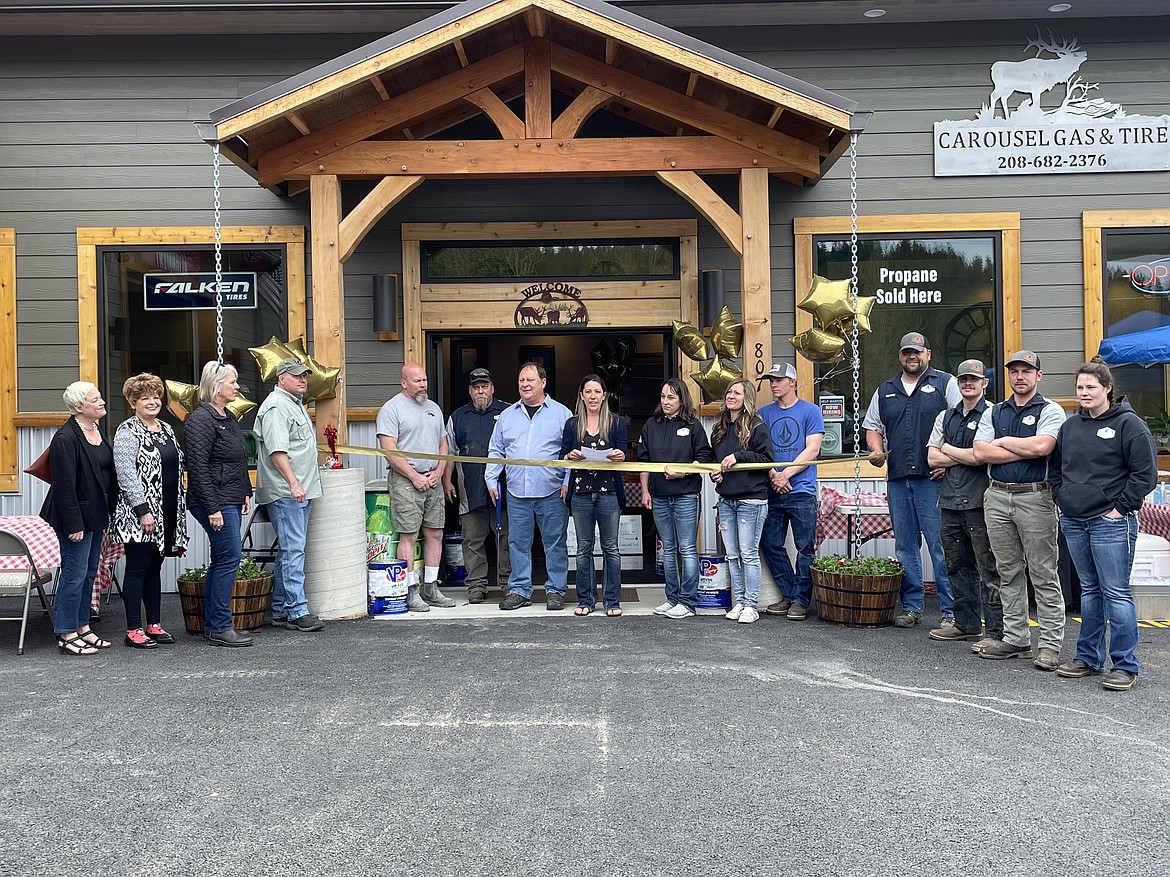 Ted Beamis (holding scissors) prepares to cut the grand opening ribbon with friends, family, and Silver Valley Chamber representatives last Friday at the new and improved Carousel Gas & Tire in Pinehurst. (Left) Diannah Fields-Brown, Juli Zook, Karen Hulstrom, Chris Marker, Bob Jutila, Craig Anderson, Ted Beamis, Michelle Castro, Casidy Hurd, Loni Hall, Judson Hall, Ronnie Hurd, Andrew MacArthur III, Jordyn Miller, and Jessie Watson.
Courtesy of Michelle Castro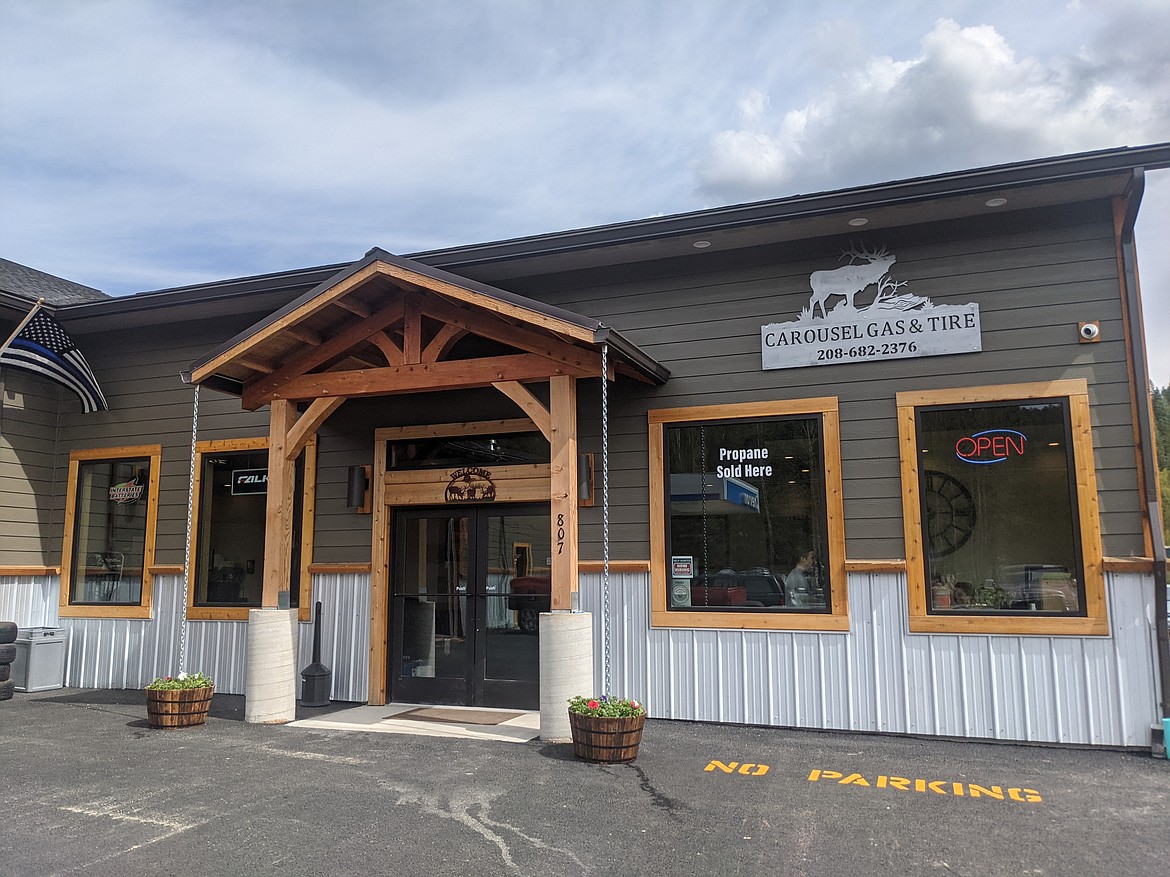 The new office for Carousel Gas & Tire.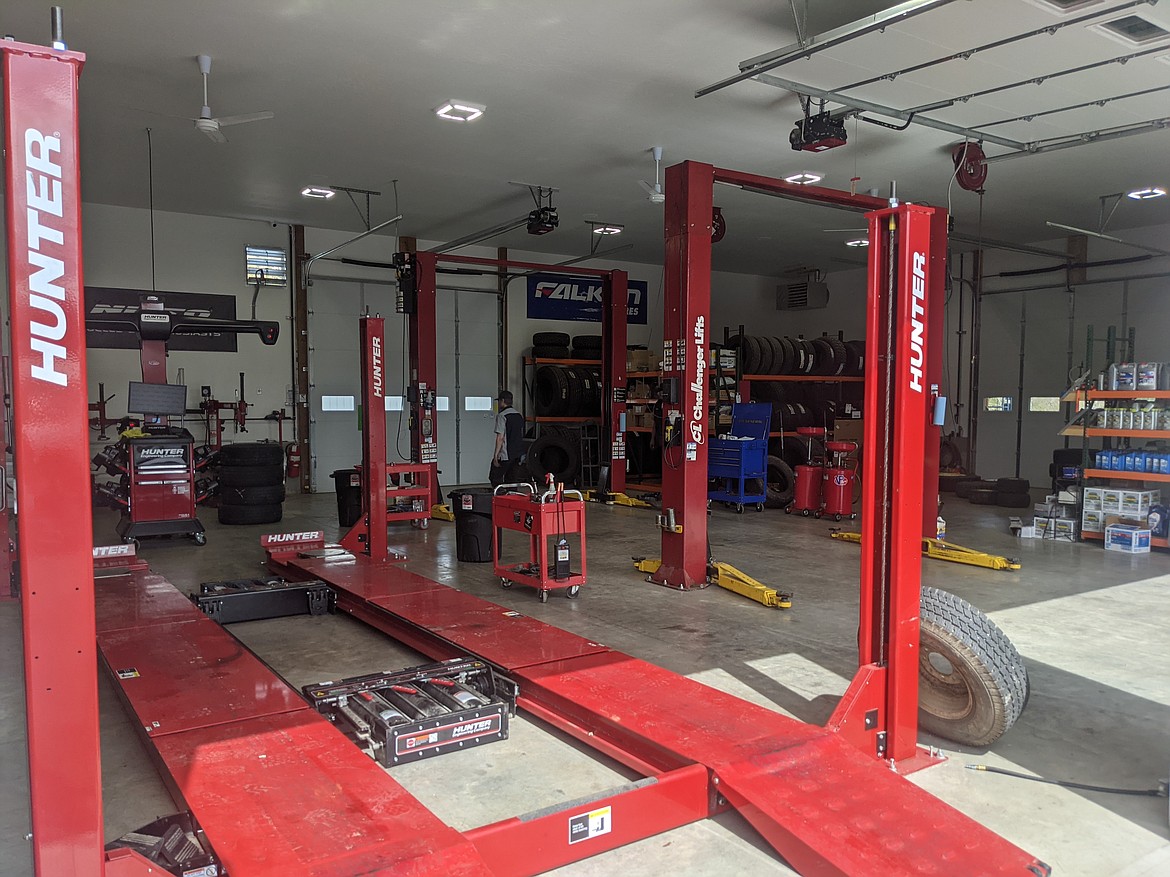 The interior of the new garage at Carousel. The garage has four bays and boats a new alignment machine.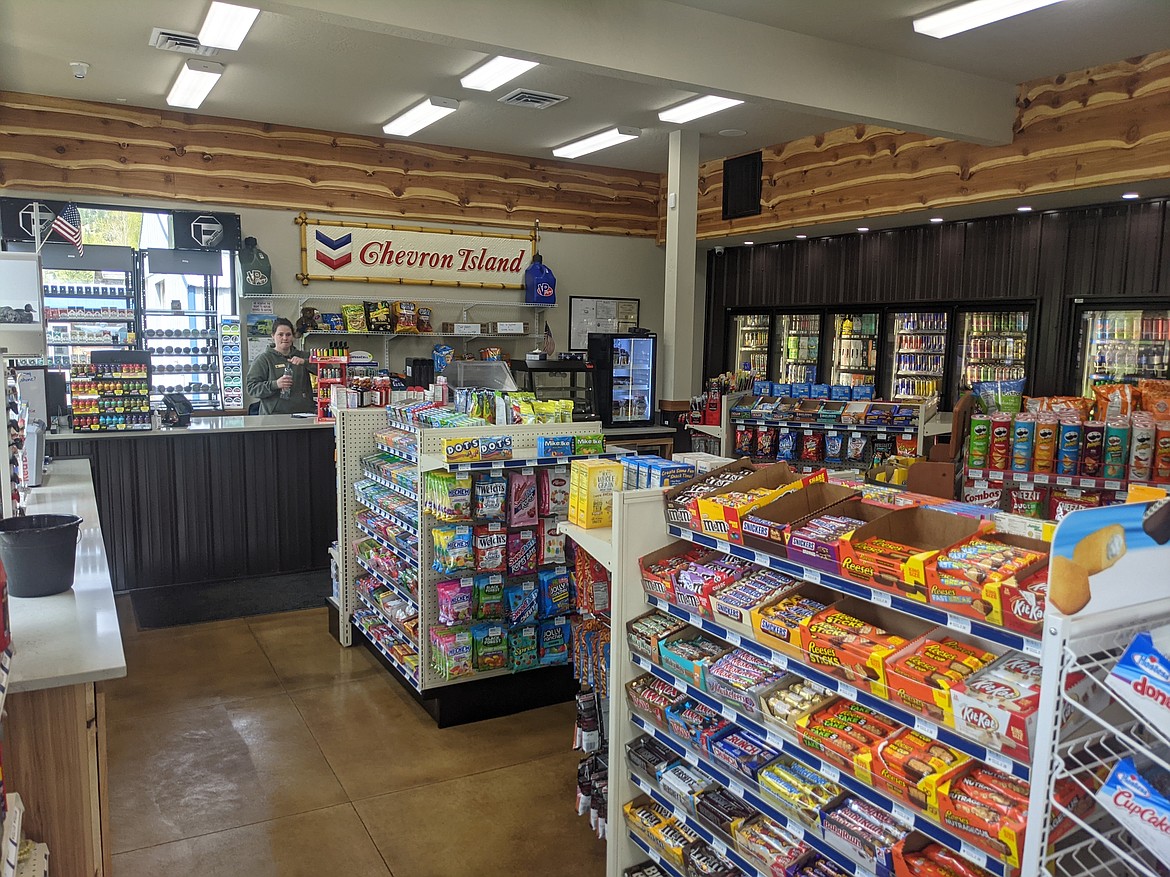 Jessie Watson watches over the front counter of the new Carousel convenience store.
Previous
Next
by
CHANSE WATSON
Managing Editor
|
May 4, 2021 7:00 AM
PINEHURST – Take the name and services of one historic gas & tire station, then combine it with the location and building of another and what do you get?
An essentially brand new business that offers a variety of services to drivers and vehicles they drive.
Last Friday, business owner Ted Beamis, accompanied by numerous friends and family, held the grand opening event for the new and improved Carousel Gas & Tire in Pinehurst.
Carousel marketing manager Michelle Castro said the event went incredibly well.
"Oh gosh, Friday was awesome! It turned out great!"
As part of the grand opening fun, Carousel ended up handing out 13 large raffle prizes that were made possible with the help of their suppliers, plus lots of other free giveaways. The grand prize, taken home by Chris Carlson, was $1,000 toward a four wheel and tire package.
"Every time a customer was in here in the last three months, they were able to enter their name in to win that," Castro said.
Carousel in its new, current form came to be after the decision was made to combine two properties — each with its own unique history.
The old Carousel Gas & Tire, located just down North Division Street from its new location, offered gas and limited tire services to customers for decades. Shiplett's Service Station, the building that the new Carousel now resides, also offered gas and limited oil change services for decades.
Arguably though, both businesses were most known for offering full-service to those who pulled in to fill up. Full-service, required at all gas stations in Oregon and New Jersey, includes having an attendant fill up the customer's vehicle for them while also sometimes providing minor maintenance like cleaning the windshield or checking the oil.
Beamis Oil purchased the old Carousel location six years ago and Shiplett's four years ago.
Castro explained that the decision was made to combine the two establishments mainly due to money and expanding services.
"The buildings have been around for generations and have been a huge part of this community," she said. "By combining the two, we were able to get rid of the maintenance of both older buildings."
"Wanted to provide all the services related to tires that we couldn't before," she added.
The condition of the fuel tanks at the old Carousel station was also a factor, as they were no longer insurable and starting to break down.
Now at the former Shiplett's location right off the freeway at 807 N. Division St., the family-ran Carousel Gas & Tire offers a wide variety of services — including full-service Monday thru Friday, 7 to 10 a.m.
Even though they continue to offer full-service in a limited capacity, Castro says that older drivers are getting used to pumping themselves.
"A lot of the people have come in and said, 'oh, I filled up gas for my first time and it wasn't that bad!"
In addition to offering 13, 24-hour self-serve gas pumps, Carousel now boasts a new convenience store and tire shop.
The convenience store carries standard gas station items, but also has a walk-in "beer cave" for those looking for some cold suds. Customers can also refill their propane tanks there as well.
The tire shop provides front-end work, oil changes, battery services, alignments (conducted by one of two certified alignment technicians on staff), and tire sales.
"We have teamed up with some great tire suppliers who will meet all the needs of our community," Castro said.
The new business also carries VP Racing Fuel for those looking to step up their performance.
The old Carousel office will be rented out, its fuel tanks will be removed, and the warehouse will be used as tire storage.
For up-to-date hours of operation and more information, find Carousel Gas and Tire LLC on Facebook.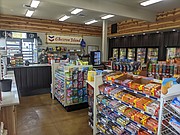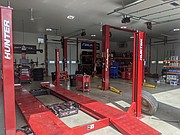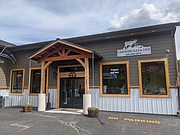 ---