KSD welcomes Lance Pearson (again)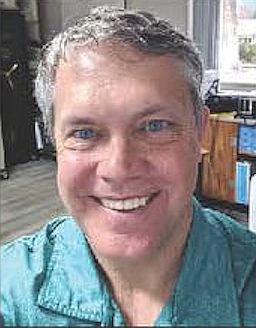 by
JOSH MCDONALD
Staff Reporter
|
May 7, 2021 1:05 PM
KELLOGG — After several meetings, hours of deliberation, and a public meet and greet, the Kellogg School District landed on Lance Pearson for their open superintendent position.
Pearson is coming to Kellogg by way of Victor Public Schools in Victor, Mont., where he held the same position for several years.
After Dr. Nancy Larsen announced that she had been granted her release from her contract for personal family reasons in January, the KSD Board of Trustees began the process of finding her replacement before landing on Pearson earlier this week.
Pearson is no stranger to the KSD, and was even offered the same job in 2018 — which he accepted and then had to decline after he wasn't let out of his contract in Victor (despite already being told by the district that he would be).
There was a level of uncertainty in re-applying for the KSD job, but the kindness Pearson received when he had to inform former KSD Board Chairman Art Krulitz of the situation in 2018 made him think that it was still possible.
"I had considerable apprehension about re-applying for the job after being unable to accept it three years ago," Pearson said. "I did remember, however, when I phoned Mr. Krulitz to tell him I could not accept the position that he was extremely kind and understanding. That definitely inspired me to give it another shot."
Besides just his experience as a superintendent, Pearson has taught at both the primary and secondary levels at various schools in California, Nevada and Montana, all at schools of varying sizes.
The superintendent job in the KSD has not been easy, considering things like the failed facilities maintenance bond, supplemental levies, various personnel issues and then the last year with COVID-19, but Pearson is walking into his new environment with optimism.
"I am looking forward to working with the students and staff in the Kellogg School District," Pearson said. "Everyone seems excited about education and I am eager to become an active member of this vibrant learning community. I have been particularly impressed with the learning environments the teachers have diligently created for their students and the support the administration provides for their teachers."
One of the main concerns that have surrounded the superintendent's position is the hope that whoever sits in that seat is dedicated to the job and the KSD community, which Dr. Larsen has done well in her three years at the helm.
Those concerns should be put to rest with Pearson also.
"I have no plans beyond the Kellogg School District," Pearson said. "Right now, I am just looking forward to meeting students, staff, parents, and the community in general. I am just happy to be here and would love to stay as long as my leadership proves effective."
---